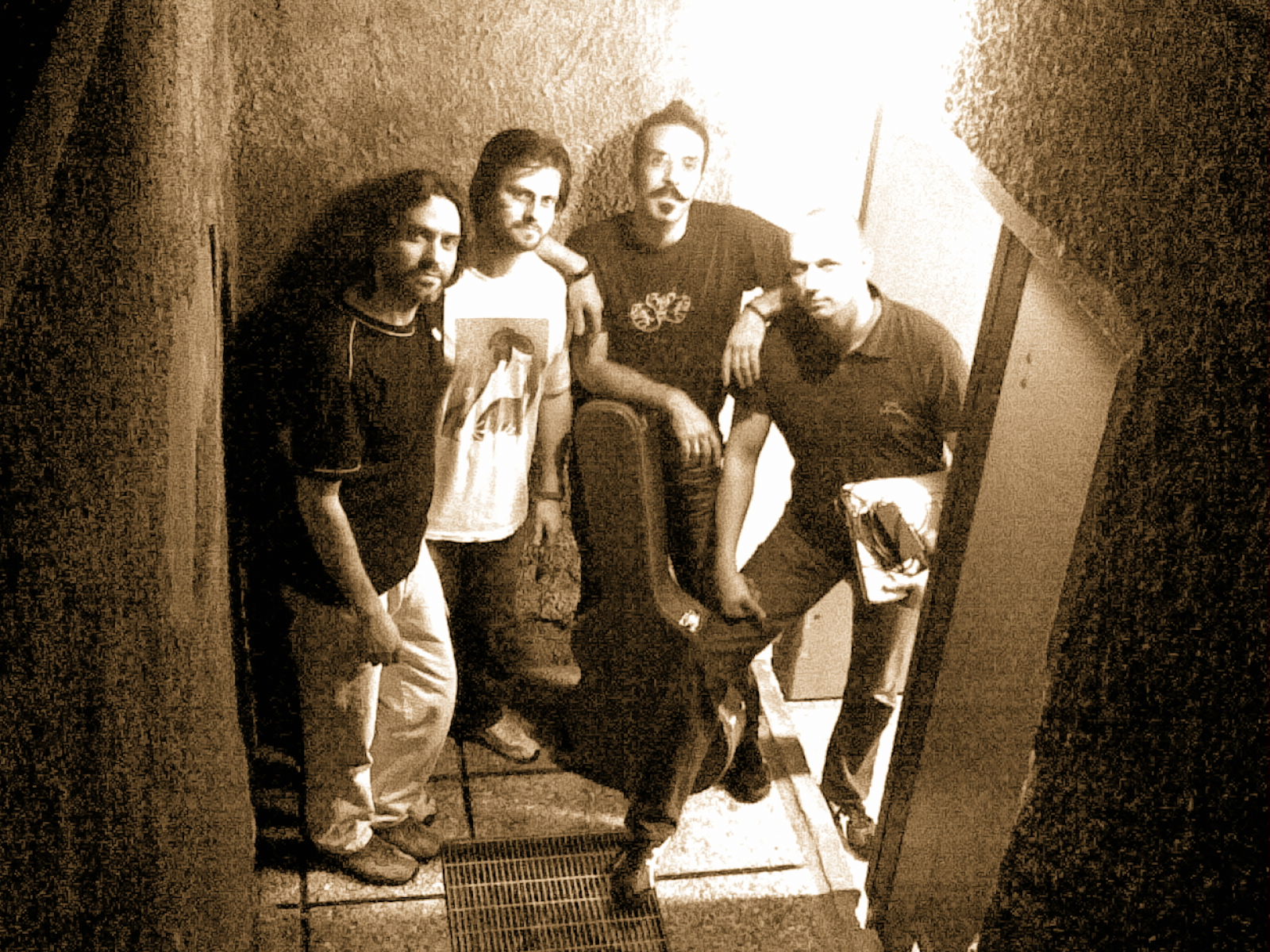 Accordo Dei Contrari were formed in 2001 in Bologna (Italy) with the aim of creating original instrumental music with influences ranging from 70's Prog ('King Crimson') and Jazz-Rock ('Cherry Five') to contemporary Jazz and 20th Century classical music ('Stravinsky' and 'Messiaen').

From 2001 to 2003 the band worked as a trio with Cristian Franchi on drums, Giovanni Parmeggiani on keyboards and Alessandro Pedrini on guitar. In 2003 Daniele Piccinini joined 'Accordo Dei Contrari' on bass, while Alessandro Pedrini left the band. In January 2004 the band found itself playing as a quintet with the addition of Marco Marzo on guitar and Vladimiro Cantaluppi on violin.With Cantaluppi leaving, the band recorded their first record 'Kinesis(2006)' as a quartet. ( Cristian Franchi : drums, Giovanni Parmeggiani : keyboards, Daniele Piccinini : bass, Marco Marzo : guitar) 'Kinesis' was recorded in June 2006 in live conditions in the studio with violin and sax overdubs added in October and November of the same year.
'Kinesis' presents a mixture of Jazz-Rock and Avant-Prog elements and is a very promising first record.

I got in touch with the band and the band answered my questions.
###############################################################
Your biography has been covered in your ProgArchives profile so let's bypass the biography details. But which bands were you influenced by and why did you choose that name?
Accordo dei Contrari is a unit of four different persons, each with his life, experience and (sometimes opposite) viewpoints. This is the reason for the name 'Accordo dei Contrari', which is the band's ironical self-definition, meaning 'Council of the Opposites'.
All of us listen to music, classical and modern, especially instrumental, and it is natural that the music we play together reveals, in some ways, what we listen to. But none of us feels conditioned by a particular source or inspiration. This probably explains why people, while listening to our music, feel the flavour of very different bands at the very same time, e.g. King Crimson 1973-74, Mahavishnu Orchestra, Area, National Health, Gentle Giant, Zappa, Soft Machine, Henry Cow, Magma, Deus ex Machina, Return to Forever, Miles Davis 1969-71, Steve Coleman and Five Elements... You see, all these groups and composers are obviously significant points of reference for us, but only for the energy and the intensity they delivered on stage, and for the subtle balance they reached between structured written music and free-form improvisation. In composition, melodically and rythmically, we don't feel compelled to follow any given model.
Were you involved in any other bands before you started Accordo dei Contrari?
Cristian Franchi (drums) worked with Marco Marzo (guitar) in a rock and blues oriented band; Daniele Piccinini (bass) played together with Cristian for a while, in a progressive-rock band. Althought he did not belong to any particular group, Giovanni Parmeggiani (keyboards) wrote music for himself: he had to wait some years to find the right people to play with (first Cristian, and then – through Cristian – Daniele and Marco), to forge the band and to play his material.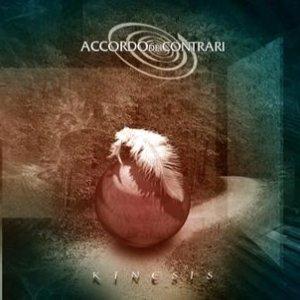 Let's go straight to the only official album to this date, Kinesis from 2007. Please tell us more about this album.
With respect to composition, Kinesis is a representation of the concept of 'motion' in 6 different acts. With the exception of Lester (whose first part was composed by guitar, the second part mostly by electric piano and organ) and Gondwana (first and third part by bass, second part by guitar and fourth part by acoustic piano), all the tracks were conceived at the acoustic piano. They were a sort of chamber-rock music with an emphasis on fluid changes in time-signature. These fluid changes, in Giovanni's view, had to symbolize musically the concept of 'motion'.
With respect to performing, Kinesis was a first experience in every sense, and it reflects Accordo dei Contrari in a particular moment of its existence (summer 2006). At that time, everything was fast and furious. There were often discussions between the members of the band, and we were looking for a balance that, paradoxically, we found only after recording. In addition to the written tracks and the concept of the intensity of life that we wanted to express musically, this unconfortable absence of balance also gave Kinesis its distinctive strength. The middle section of the last track of the album (OM) is almost improvised; it is like a baby's first scream: we were finally starting to speak together.
What have you been up to since 2007?
We have focused our attention on improvisation, polyrhythms, and on playing together and interacting musically on stage: we wanted to grow up as a living rock group. Thanks to Daniele's efforts in establishing contacts by e-mail with various people in Europe, we have started playing some gigs, especially in Europe. This was a really instructive, even vital experience. You see, Italy is the perfect place for cover bands, and we are not a cover band: we play original instrumental music with an emphasis on interplay. It is sad but true: if you want to survive in Italy working as a living group, you have to play music written by and for other people, particularly famous singers or MTV bands. This happens when popular music is no more than background sound in a restaurant, in a pub or in a supermarket.
Anyway, during the period 2008-2009, despite all the difficulties, Accordo dei Contrari worked on its second release. Giovanni continued to write new compositions (11 new tracks, both acustic [a trio for guitar, viola and cello, and a trio for acoustic piano, violin and cello] and electric); Marco wrote 3 more tracks. In July 2010 we have recorded 6 tracks at Mauro Pagani's Officine Meccaniche. We intend to publish them as our second album (to be released in 2011). We have enough material for a third album.
Just to give those of us who are unknown with your music a bit of a reference point or two: How would you describe your music and which bands is a good reference point?
Our music is in between progressive & hard rock, jazz, Debussy and Stravinskij. Good reference points in progressive rock could be perhaps Mahavishnu Orchestra, Soft Machine, King Crimson, National Health, Area. Imagine the dynamics of life as depicted through sounds; or the contrasts you see in everyday life, expressed in light and colours. This is what many artists have tried to do in the past, and still try to do today, in their own language. This is what we try to do now, and will try to do tomorrow, in our own language. We just try to capture our daily impressions: no matter whether this is prog or not.
What is your latest update and the plans for the rest of this year and next year?
We are currently finishing the mix of the second album. In Italy, in April 2011, we'll play live together with Richard Sinclair; in the USA, in June 2011, we'll play live at the NEARfest. After that… probably the third album. Our music is becoming even more 'flexible', incorporating new instruments and musical languages from western and non-western traditions.
To wrap up this interview, is there anything you want to add to this interview?
Thank you Prog-Archive for this interview. Thank you for providing many wonderful bands, most of whom people often don't know, with a great space to showcase their artwork.
Thank you to everyone in the band for this interview



Edited by toroddfuglesteg - February 08 2011 at 14:47