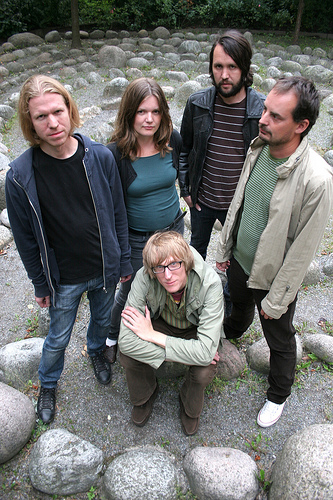 Makajodama hail from Sweden and consist of members already known within the Swedish prog scene: Mathias Danielsson, guitarist for fellow proggers, Gösta Berlings Saga and Mattias Ankarbrauth who drummed with The Carpet Knights - both of which are included here on progarchives. Both Mathias and Mattias came together to start a band that created music that could not be contained by a particular genre. With this goal in mind, Mathias began to write music. During this process, his aspirations would be realized even further when one day it occurred to him that someone living in a nearby apartment was playing the violin. It took a month to locate this mysterious violin player -- Johan Klint -- but when he was found, he convinced Johan to join the band. It was not long before Johan recommended Karin Larsdotter, a cellist who was interested in improvisation. This cemented a steady line-up for the band and their creative ambitions are now being realized.
I got in touch with the band and Mathias Danielsson answered my questions.
####################################################
Your biography has been covered in your ProgArchives profile so let's bypass the biography details. But why did you choose that name ?
We wanted a name that was personal and hinted that the music was something out of the ordinary. The name is a combination of the first letter of our names. It seems to be a bit difficult for some to remember though....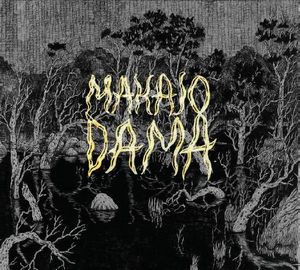 Your self titled debut album was released in 2009. Please tell us more about this album.
The self titled album is a collection of music that I'd written during a 18 month period, some ideas were composed even before the band was formed but was later arranged for the group and the instruments. It's a combination of arranged parts and improvisation. Inspired by contemporary classical music and kraut and psychedelia I wanted to fuse those elements with my own visions and the sounds of the group. 
For those of us unknown with your music; how would you describe you music and which bands would you compare yourself with ?
Someone called it "avant flavoured classical prog rock" and I could go with that. Another one I like is "King Crimson meeting vintage late 1960s The Byrds". Well the music is in the neighbourhood of Univers Zero, Gryphon and Goodspeed You! Black Empereror, but there's also elements that reminds you of 70's King Crimson. 
What have you been up to since 2009 and what is your latest update ? What is your plans for this year and beyond ?
We tried to rehearse the material to perform it live after the album came out but it turned out to be difficult due to family situations etc. The band sadly disband a couple of months after the album was released. As it seems now there won't be much more activity from Makajodama. 
To wrap up this interview, is there anything you want to add to this interview ?
I've formed another band with Nicklas Barker of Anekdoten (who also mixed the album) called My Brother The Wind and we've released one album on Transubstans Records, the follow up is to be released 2011.
Thank you to Mathias Danielsson for this interview