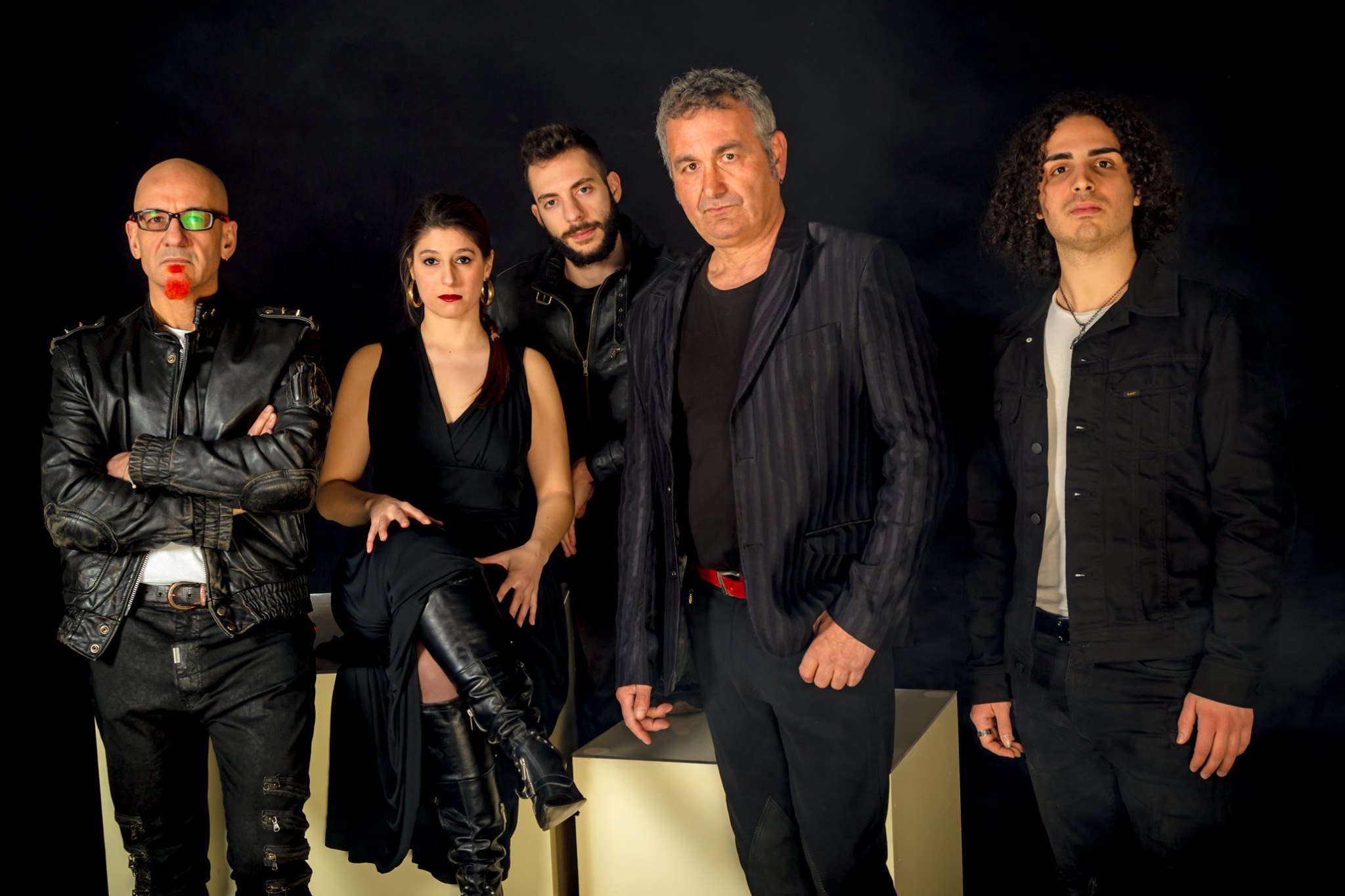 Altare Thotemico is based in Ancona. In late 2009 came their debut album recorded at Prosdicimi Recordings studio and released on MaRaCash Records. The band is the latest group to attempt an update of the classic 1970s RPI scene and claims an affinity for the legendary Biglietto per l'Inferno and Area in their profile. As with one of 2008's favorite new bands Pandora, Altare Thotemico is a mixture of veterans and younger musicians from different towns and backgrounds, giving them a wide musical perspective.

I got in touch with the band and Gianni Venturi answered my questions.
@@@@@@@@@@@@@@@@@@@@@@@@@@@@@@@@@
When, where and by whom was your band born ? Did any of you, past and present members, play in any other bands before joining up in your band ? Why did you choose that name ?
The band was born aftern the magical encounter of myself, Gianni Venturi and Leonardo Caligiuri (keyboardist but also multi-isntrumental player), who was only sixteen. After many experimental experiences both in music and theatre, I decided to write and nothing else, but the contagious enthusias of Leonardo, a young musical genius, got me completely into the idea of a new band. Then we met Enrico Scaccaglia, a twent years old guitarist, who leaft the band soon after the release of the album but who is still a good friend and collaborator. Then later on we were joined by Valerio Venturi, bass player, and Davide Zanotti on drums. Valerio, me and the current keyboardist, Claudio Bernardi, had played together in the Banda Venturi, which used to be quite known in the Bologna scene from 85 to 90. Soon after Enrico left us, we met Gabriele Merli, a greatly skilled saxophone player from the experimental jazz scene.. On drums we now have Gianbattista "Titta" Maraschini who gives our music a funky taste. Still, all the musicians who left us for other bands keep collaborating with us, because Thotemico, is a project that involves any hearts and minds!
The band's name is a philosophical affirmation, there is no altar without a Totem! If there is a God, he is everywhere, even you, me, us, we all are God. Thot is a god that is said to have created the tarots and to be the father of music...as the saying goes, man points at the sky with his finger, and the fool looks at the finger! I could also say, "religion is man himself, man is religion, and they both make each other null".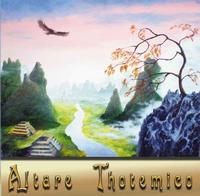 Your self titled debut album was released in 2009. Please tell us more about this album.
It was like a baby to us, recorded almost live in three days, letting more room to the soul than to aesthetical purity of the recording process. An album that we still feel bonded to, though we moved on, especially since we subsituted guitar with sax. It is an album that is about where we are from, but looking towards our future, as Goethe said: Building future with bricks from the past! Half of that album was improvised in studio, we think it is a good album, considering that nowadays it is not easy to raise funds for any project that is non-mainstream. "Computer organico" is probably the track that still represents us the most...psychedelic, strong. But we also love "L'interessante vita del topo" and "L'Addormato! " Actually we love every track...
For those of us unknown with your music; how would you describe you music and which bands would you compare yourself with ?
It is not easy, the influences are so many that they sum up to nothing! We sing in Italian because our music is also made of poetry. Among our Italian influences I could quote Il Banco Del Mutuo Soccorso, sometimes Area, but our sound recently does remoind of Napoli Centrale". Then "Gong"...still, the band that inspires us the most is always Altare thotemico, we spend a lot of time jamming and improvising, sometimes we are psychedelic, sometimes jazz, or prog or funky, but always lively! One cannot talk anymore of new music, it has all been done, the novelty today is the energy and the depth of the project, that must not be an end in itself, it must take you further.
What have you been up to since 2009 and what is your latest update ? What is your plans for this year and beyond ?
We loved, played, performed, sold copies, composed, talked, lived, played in festivals and small events...in 2011 we will release the second album, we know that, and we're going to play live as much as possible, because we are at our best on a stage, and only playing live we accomplish our mission, to produce energy. We also think of making a book along with the album, with lyrics in Italian and English, containing a part of the Thotemic thought. 
To wrap up this interview, is there anything you want to add to this interview ?
Well, what can I say, music deserves people, not every time people deserve music! We would like more room for new bands, more attention, we wish that listeners would stop looking back at the past, still loving it but realising that we are living in the present, we are here now! I am sorry to see that a festival works only with a big name in the billboard, people should be interested in music anyway. Music is music, we should get out of our own mental ghetto. Let's make music festivals...as it used to be in the past, since we love the past so much, let us take the good things from it to build a new great future! Unfortunately it is all about money so it's hard to build a musical future nowadays. One last thing, the Italy I know from the '60s, the one I loved, produced great bands, I was lucky enough to get to talk to Patrizio Fariselli and he passed on to me the enthusiasm for Italian prog,. Then the great songwriters have turned music into poetry! So Altare Thotemico's aim is to be great music that turns into poetry, and great poetry that turns into music in a fusion of vital energy! 
Thank you to Gianni for this interview