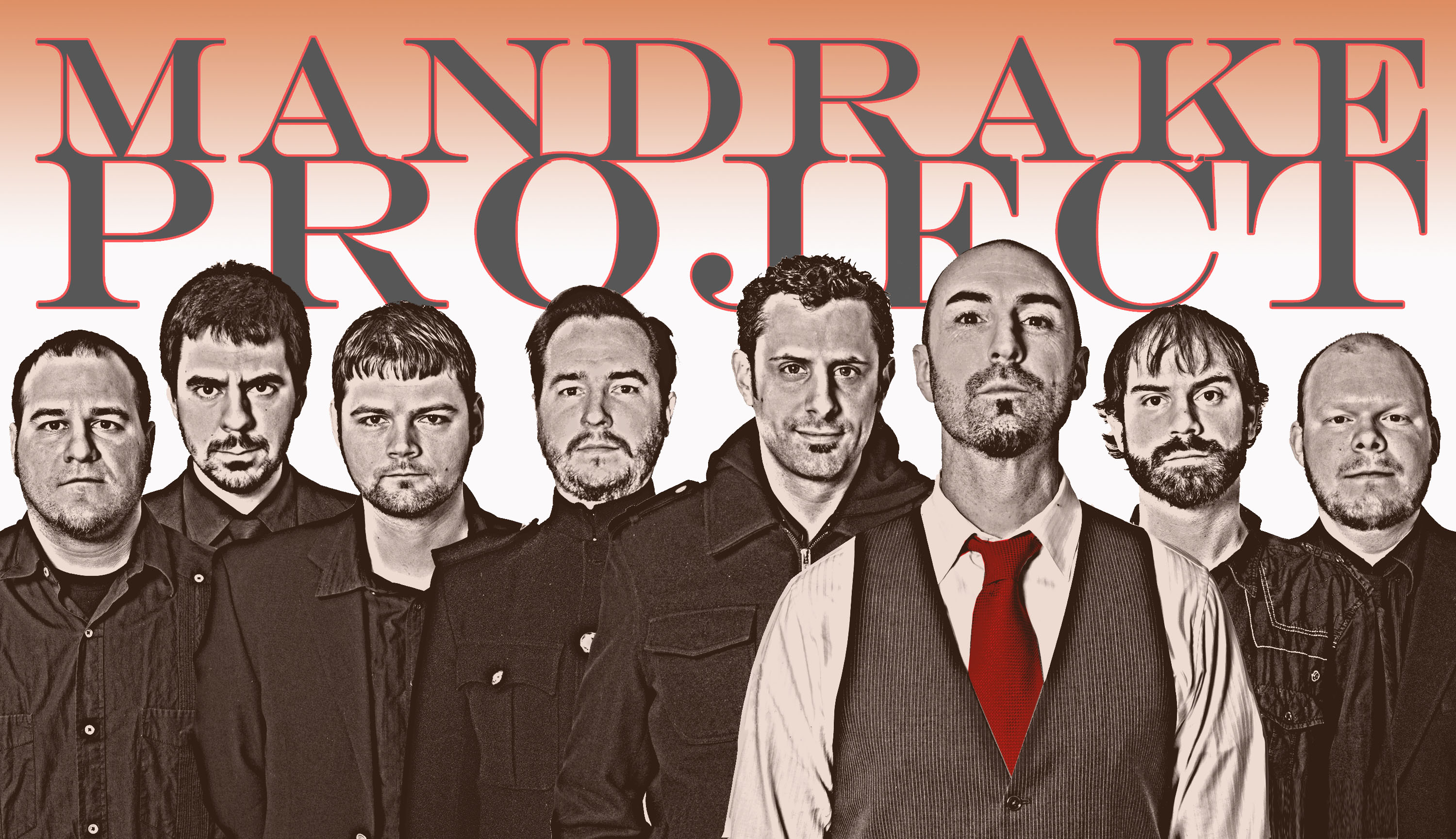 Mandrake Project describes themselves as a musicians collective, mainly based in Pittsburgh, PA but with ties to New Orleans, Louisiana. The collective was formally, or perhaps informally, formed in 2002, and in 2006 their first effort was issued, the self-released production A Favor to the Muse.

I got in touch with the band and Kirk Salopek answered my questions.
####################################################################################
When, where and by whom was Mandrake Project formed ? Did any of you, past and present members, play in any other bands before joining up in Mandrake Project ? Why did you choose that name ?
Mandrake Project was loosely formed around 2002, but I don't think we had a firm grip on what we were doing until around 2006. My original intention for the band was quite different than what it became. Strangely enough after nearly 9 years it seems to be getting back to the original idea, a smaller, streamlined project writing ornate and stylized rock songs.
Everyone has played in prior or simultaneous bands. I was introduced to our string player (Rick Neslon) as a producer and member of the 27-piece Polyphonic Spree, thru another band I had played for. (the Outside Royalty). These days he's touring the world as a member of the Twilight Singers. It's hard to say how many outside acts we've intertwined with because Mandrake used to include various "satellite" players to its membership. Over the years we've included MANY musicians to the live and studio setting that have played with people as far ranging in style as Greg Dulli to Jason Mraz. But yes, each core member is busy with other projects, and has come from other bands.
The name has no particular meaning to anything other than me being intrigued by the story of the Mandrake root. I think I actually got the initial idea from listening to a Nick Cave song about a traveling circus, and got the word stuck in my head. So I researched it. NO CONNECTION TO HARRY POTTER! HAHA.
How was the music scene in your area when you started ?
I started playing music as a teen in the late 80's. At the time, the punk scene was where my heartstrings attached. There was something so appealing about the raw intensity of the music and the culture of the small club scene. It was a community. Keep in mind this was a time prior to smart phones and the internet, so to really find your way into those scenes and be involved was an investment. You couldn't google "punk rock" and find a million great bands. You had to be there, and be involved. Aside from that, I floated thru several genres as the years went on. In Pittsburgh (Pa.) where I grew up, there was lots of music to be heard but many of the classic clubs began to disappear by the mid to late 90's. There was definitely a few years in limbo where venues became scarce. But it was a great region to play because so many other major markets were so close, ie New York, Philadelphia, DC, Baltimore, Cleveland, Columbus and so on.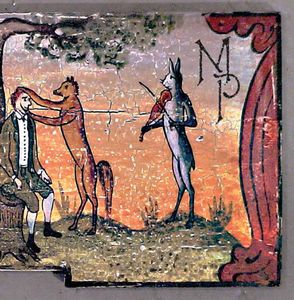 Over to your two albums. Your debut album was A Favour to the Muse from 2006. Please tell us more about this album.
Like I'd stated earlier, I think we began to learn how to write as an instrumental act by 2006. FTTM was a HUGE effort for a first album, and looking back now perhaps we bit off a little more than we could chew. It was stuffing 50 pounds of sh*t into a 5 pound bag. We experimented heavily with texture and rhythm on that record and it paid off most of the time. I think it's probably the record that made us an act embraced by the "progressive" community. There's some very forward thinking ideas on there, but also the record is a little schizophrenic. It was a time when the band was oozing with ideas and solidifying membership simultaneously. We had 2 core members quit the band near the end of tracking, so the identity of the album undoubtedly gets skewed at times. For the new guys it was like finishing someone else's painting. Overall, there's some great stuff on that record that we still perform to this day. There's also some stuff on there that was written to make us better as players and songwriters, but we just didn't know it at the time.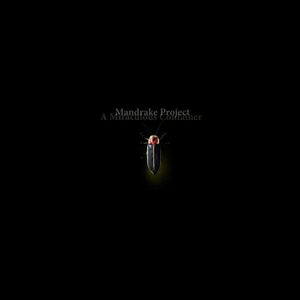 Your second and most recent album was A Miraculous Container from 2009. Please tell us more about this album.
AMC was the nail we hit on the head. I think it's safe to say for everyone in the band that this is our "album" so far. You listen to it from beginning to end. It turned out the way we had envisioned in our heads even prior to the beginning of tracking...HUGE.. That doesn't always happen, and when it does it feels great. We also mingled with the idea of adding vocals after being instrumental for so many years. Thankfully, that also proved to be successful. Most importantly, I think we continued our evolution another step as songwriters. Just like on FTTM, things happened on that record that will help us for the next record. Mandrake Project is working backwards on experimentalism and forwards on songwriting these days. AMC is a beautiful mix of both. Its one of the few pieces of my own work that I can feel removed enough from to actually enjoy.
The latest update on your homepage is about a new album in the works to be released this summer. Please tell us more about this album.
Our new album was supposed to only be an EP, but we've decided to keep on trucking for the next months and make it a full-length. It will actually be ready by spring. We'd actually begun demo sessions on a few songs for the new record right after the release of AMC. The label deal surrounding AMC in 2009 went belly up just months after the record became available. It was a complete debacle, and we should have never been involved. It pains me that record never really saw the light of day, and had been misrepresented so terribly. So we kept working on new material to get something else out there and hopefully re-release AMC properly in the future. I had a meeting with Steven Wilson after a Porcupine Tree show in Pittsburgh. He quite liked the Miraculous Container record, and passed it on to some acquaintances. Not long after, we heard from Rob Palmen who manages Paatos and Pineapple Thief. He mentioned that Steven had given him AMC, and that he also really enjoyed the record. This leads us to the new album and Glassville Records, Rob's fledgling label.
Our new material is another step forward in the continuing process of streamlined songwriting. We still pay close attention to detail in our music, so if need be it could stand on its own as instrumental. BUT, with this new batch of tunes we hired a full-time vocalist (John Schisler, who sang on AMC) and keyboardist. Our hope is that fans will accept this next phase as another facet to what we can do. The new material is definitely different. It's shorter, based around vocals and probably has less complexity. But by no means am I spelling out that we're going soft on people, because there's some real surprises in this material. It still SOUNDS like Mandrake. It's still huge, lush and orchestrated, but it's getting more mature. We're trimming the fat so to say.
How is the creative processes in your band from coming up with an idea to it's being recorded ?
It's always different and dependent on circumstance. Our new batch of songs has 2 distinct voices: Really old ideas and completely new, spontaneous ideas… no in-between. When we wrote songs for FTTM and AMC, we grinded away countless hours of writing together in dingy rehearsal spaces. Sometimes working weeks on just a small part of 1 song. This did not happen for this batch. For the new material, everyone brought ideas to the table. I kind of wanted the UMMAGUMMA thing to happen, but 2 or 3 of us composed all the others' ideas into complete songs and gave the recorded demo sessions back to everyone. The whole record was essentially written in the studio by half the band and them performed by the collective. We never labored over these songs as an entire group until we had to figure out how to the play them live. It's been very interesting to follow this process. It a love/hate approach for sure. There's really no replacement for spontaneous ideas that emerge during a group writing session. I miss that a bit.
For those of us unknown with your music; how would you describe you music and which bands would you compare yourself with ?
Mandrake Project exercises its fair share of genre-bending, but I think "cinematic" rock applies well to what we do. We focus on large sounding recordings. Very dense, very dynamic, very atmospheric. It's really hard to peg down one particular sound or influence we have. Is it "progressive"? Yes, but only in the context that we strive to move forward with things. Our sound (especially AMC and beyond) has little or nothing in common with what people consider to be "prog". Is it indie? Yes, because we still have a huge DIY ethic to make the most with the least. Is it alternative rock? Yes, but I'm not sure what we're the alternative to…say Nickelback? Then YES!!
I'm sure bands like Elbow, Arcade Fire, Sigur Ros and Muse have had these same identity struggles, so I feel our music is akin to their material. The glaringly obvious difference is they're huge commercially and somehow found their way thru the "genre" game. That's the puzzle you're given when you decide not to settle comfortably into a style of music. But they've proven that they can write great songs and not skimp on the complexity and attention to detail. I'd like to think that more people will want to listen to Mandrake Project based on the fact that our music doesn't adhere to strict rules and can sound stylized and commercially viable at the same time.
As of late I've been immersed in a stew of Daniel Lanois, Supergrass, Angelo Badalamenti, Jaga Jazzist, Elbow, Spiritualized & the Young Gods. I listen to a lot of minimalist stuff too like Eno, Steve Reich and Harold Budd. As for the others, who knows? The Mandrake members couldn't be more different from one another.
What is the availability of your two albums and where can they be purchased from ?
I'm glad you asked. (…low, sinister laugh follows…)
The best place right now to buy anything Mandrake would be directly from our website: MANDRAKEPROJECT.COM. We also offer a rotating list of rare/live cuts for free download, so check it out.
Our first 2 records are available out there on all the typical online sites like iTunes, Amazon, etc. **BUT we would like to temporarily steer people away from iTunes to purchase "A Miraculous Container".** To maintain some sense of professionalism, let's just say we're battling to get that record back in the right hands. For now, we're trying to figure out who's controlling the sale of that record, and until we're able to officially re-release it (thru Glassville) we'd prefer people obtain it directly thru us. Archivists who want the hard copy CD and packaging will have to locate copies online. We no longer possess physical CDs…Which is really kind of absurd but we're hoping this matter will be cleared up VERY soon.
Luckily, this conundrum is not surrounding our first record, "Favor to the Muse". Feel confident buying them from any outlet you wish. We do have hard copies of that one.
Our new album "Transitions" will be available in May 2011 directly from the Glassville Records webshop (glassvillerecords.com) as well as various other online outlets.
Besides of the new album, what is your plans for this year and beyond ?
We definitely plan on doing some touring and radio promotion. It's been mentioned that we may head overseas and do some dates with Paatos. We also want to pursue licensing our music for film, so I plan on focusing a lot of energy towards that. It's a strong component of our music that deserves attention. I'd much prefer digging into composition and scoring film than hitting the road for weeks at a time.
To wrap up this interview, is there anything you want to add to this interview ?
Nothing other than thank you for thinking of us! Check out the new album. And in case you haven't heard the old ones, do the same! Hope to see some new faces at shows. Cheers.
Thank you to Kirk for this interview



Edited by toroddfuglesteg - February 20 2011 at 15:45