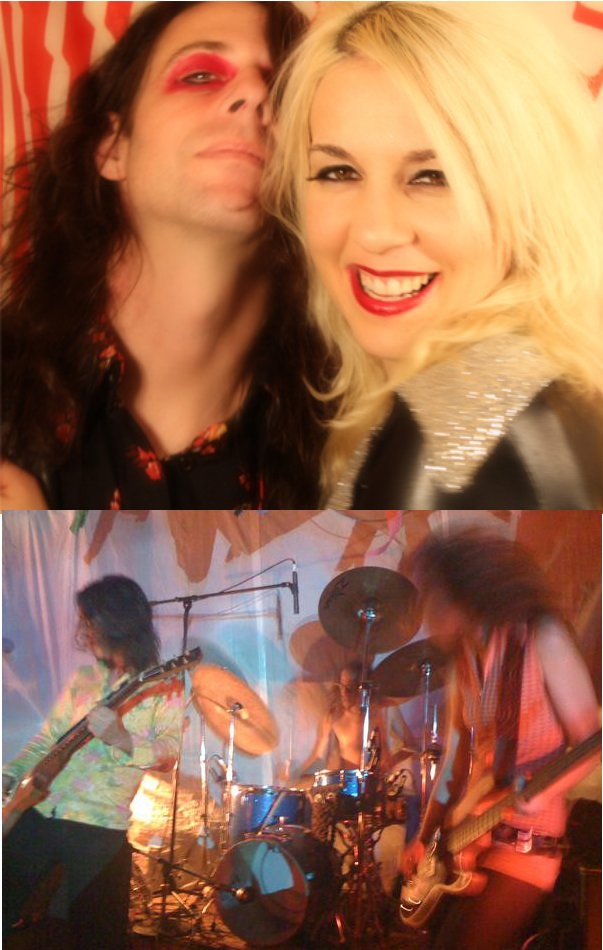 The band started in New York as a solo project by Dave W. Since then it has turned into a trio, with Ego Sensation (bass) plus various drummers. Only for a relatively short period they also had a synthesizer player aboard.

WHITE HILLS offer a unique brand of heavy space rock and some kraut/post rock ambience, experimental, provided with hypnotic grooves. Their first EP production 'No Game To Play' came out in 2003 and from now on a bunch of privately released CD-R's, split albums and EP's saw the light of day. Featuring Bob Bollomo on drums 'They've Got Blood Like We've Got Blood' (2005) was the first official band album, released by UK label f**k Off & Di.

I got in touch with the band and Dave answered my questions.
@@@@@@@@@@@@@@@@@@@@@@@@@@@@@@@@@@@@@
Your biography has been covered in your ProgArchives profile so let's bypass the biography details. But which bands were you influenced by and why did you choose that name ?
Bands that I like…well there are so many! In some way all the music I listen has some kind of influence on how I approach the music I make. Obvious bands are Hawkwind, Pink Fairies, High Tide, Neu!, Amon Duul II, Ashra Temple and so on. Less obvious, PiL, Killing Joke, Ff, Alien Sex Fiend, Franco Battiato, and so much more.
I think the name White Hills conjures a strong image. It's stark, bare, untouched, pristeen, and so much more.The music we create is rather dark and murky…the opposite of what comes to mind when one just sees the name. I like contrast in art that causes you to look deeper into it and the potential meanings behind what the artist is creating or trying to say. The dichotomy between the name and the music causes one to wonder about our art, its meaning and the people behind it. The name itself creates some kind of mystery. The music only furthers it. This causes people to be drawn in to what we do on a personal level not a superficial one. Choosing the name and how it contrasts with our art was a calculated decision on my behalf, for these reasons.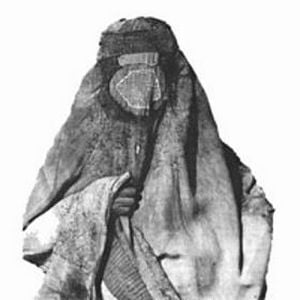 Let's go straight to the first album. Please tell us more about They've Got Blood Like We've Got Blood from 2005
It originally surface in a different form titled "No Game To Play". I recorded it by myself because at that time I could not find anyone who wanted to play spacerock in NYC. Nobody was doing that kind of music here at that time. Once it was finished I sent a copy to Julian Cope, who loved it and asked me if I was interested in having it released on his f**k Off & Di label. I jumped at the opportunity! In discussing it with Julian we decided to change to song order and presentation of it. Renaming it to "They've Got Blood…" was Julian's idea. It was also his idea to extend the track "No Game to Play" into a 25+ minute monster.
This release is the start of it all. It was the impetus for me to actually put a band together and take it further than my studio.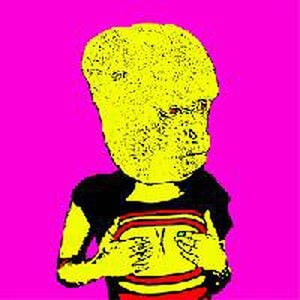 Please tell us more about your second album Glitter Glamour Atrocity from 2007?
GGA started in the same way that I did "They've Got Blood…". I began to record it by myself as I did not have a full band together at that time. Ego Sensation (the bassist) was on board but we could not settle on other members. We tried out a series of drummers, second guitar players, and synth people before meeting Bob Bellomo who became the bands first full time drummer. Once Bob was in place I ditched the release of GGA that I did by myself and we started to rehearse the songs as a band. We then re-recorded the album as a trio.
As with the first album, "GGA" is a politically charged album whose themes apply today as much as they did in 2007.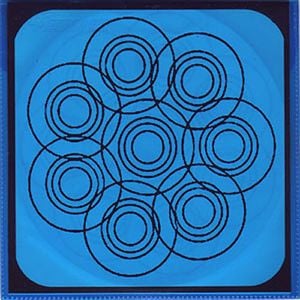 Please tell us more about your third album Abstractions And Mutations from the same year.
"Abstractions & Mutations" was a tour only CD-r that has been pressed 3 times now. It contains tracks that are outtakes from the recording sessions of "GGA" and "Heads On Fire".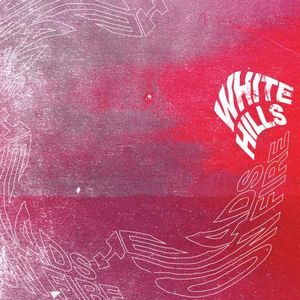 Please tell us more about your fourth album Heads On Fire from the same year again?
"Heads On Fire" came about because we were approached by the London based label Rocket Recordings about releasing GGA in Europe. At that time the label partnered with Invada Records (owned by Geoff Barrow of Portishead). When they approached Geoff about putting out our album he suggested that they put out a new album verses one that was still new even though it was self released. Rocket came to us to see if we could do a new record, I agreed and less than 3 months after the release of "GGA" we were back in the studio recording "Heads On Fire".
I wanted "HOF "to be different from "GGA" seeing that they were recorded and released so close to each other. So, I strayed away from politically charged lyrics and took a more vague atmospherical approach to them. I also wanted the album to be immediate and heavier as apposed to an ethereal album.
Why three albums in one year ?
There was a wealth of material that we felt was worthy of releaing… so, why not.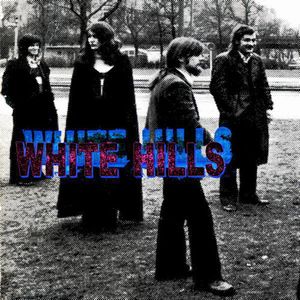 Please tell us more about your fifth album A Little Bliss Forever from 2008
"A Little Bliss Forever" was the first album we recorded with a new drummer, Kid Millions, from the Brooklyn based band Oneida. After we parted ways with Bob, we had a number of drummers come in and out mostly to fill in for tours that we had commited to. Kid was the first person we played with in NYC that fit right into the fold. Our playing and writing really expanded with Kid on board. We were less rigid than before. A Little Bliss Forever is the antithesis of this new approach in the band. We wanted to get something out…"A Little Bliss…" was the perfect thing to release at that time as it was so different from anything we had done before. Both tracks on that album are completely improvised and played live. It was recorded on a 2 track stereo digital recorder. No studio gimmickry…pure immediacy.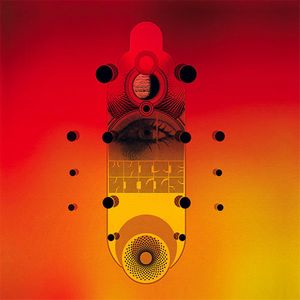 Please tell us more about your sixth and most recent album White Hills from 2010
The self-titled album was our first proper release with Thrill Jockey records. It was recorded at Oneida's studio, The Ocropolis, in Williamsburg, Brooklyn. We recorded it live over a few days. It's a very personal album that I find difficult to talk about now. I was in a dark place at that time and fortunately have escaped it unscathed.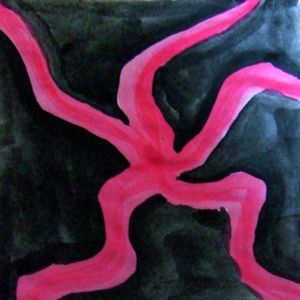 Please tell us more about your live album Live @ The Knitting Factory from 2008
"Live at the Knitting Factory" came about because we were approached by the CD-r only label Appollolaan about doing a release. Right around that time we played at the Knitting Factory in NYC, the engineer that night recorded the show. We thought it sounded good so we decided to give it to Appollolaan for release.
What is your latest update and the plans for the rest of this year and beyond ?
We have a new album titled, "H-p1" coming out on Thrill Jockey in June. It's a 2xLP monster! I'm really pleased with how this one came out.
We will be hitting the road in the US and Europe beginning this March through May. Then more US dates in the summer and back to Europe in the fall. Somewhere in their we will find the time to record a new album as well!
Besides that I'm finishing up tracks that will see the light of day as a 45 on the Irish label Trensmat, as well as, ending up on a split LP with Farflung. Many things are bubbling in the White Hills camp besides these things…it's just too early to talk about them now. Stay tuned, more to come soon.
Just to give those of us who are unknown with your music a bit of a reference point or two: How would you describe your music ?
It's music of contradictions…ethereal but heavy, comforting yet frightening and so on. It speaks to the outsider in a time where the machine has co-opted rebellion. We are the bearers of the torch for the dissenfrachised.
As I understand it, you are quite active live in the UK and in Europe. Your music is not particular traditional either. How would you describe a White Hills gig ?
Our gigs are intense and very visual. It's an aural assault on the mind and body…an act of cleansing for the soul.
You are very active on the road in UK and Europe. Are you now based on this side of the Atlantic or do you still live in the US ?
No, we still live and are based in New York City. I've always felt that our music would be liked better in Europe than the US, so that is why we have spent so much time touring in Europe.
To wrap up this interview, is there anything you want to add to this interview ?
Don't waste your time with those who don't deserve it. Life is short… live… love… experience. Be positive…love what you do. Fill your life with all that is good and stay away from what is bad. Live in the now…the past is just that and the future has not happened yet. Surround yourself with people, places and experiences that make you happy. Be thoughtful and inquisitive. Do not follow leaders blindly. Money is not the end all be all, it comes and goes and ultimately has no value. It is just a means by which society has decided to use as a way for people to exchange goods. Be part of the solution not the problem. Love and care for mother earth…it is what gave us life and where we will go back to when we die. There is more to us than the small bubble in which one lives. See your connection to all that is around you…the cosmos and beyond. We are stardust…be one with all.
Thank you to Dave for this interview



Edited by toroddfuglesteg - February 18 2011 at 00:17