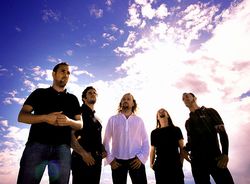 Swedish band  Wolverine was formed in 1995 by Marcus Losbjer (drums) and Stefan Zell (vocals,bass) ,who were soon joined by Stefan's younger brother Mikael (guitar) .They started out as a melodic death metal band.Andreas "Bagge" Baglien (keyboards,organ) and Carl-Henrik Landegren (guitar) also joined the band and their sound evolved into melodic progressive metal with growling vocals mixed in.After recording 3 demos they recorded and released their fourth demo,titled "Fervent Dream",which was very well received by the media.

In 2000 Landegren was replaced by guitarist Per Broddesson and in 2001 WOLVERINE recorded and released their full length debut "The Window Purpose".That same year bassist Thomas Jansson joined the band so Stefan Zell could concentrate on vocals.2004 saw the release of their sophomore effort "Cold Light of Monday"
2006 saw the departure of keyboardist Andreas Baglien after 8 years as a member of the band,and he was replaced Per Henriksson.That same year WOLVERINE released their third album "Still" to critical acclaim. 

Wolverine has just released their new album Communication Lost and I got in touch with the band for the story.
#####################################################
Your biography has been covered in your ProgArchives profile so let's bypass the biography details. But which bands were you influenced by and why did you choose that name ?
Marcus: I grew up with Kiss, and I guess the awareness that a good melody makes a good song comes from them. When we started the band we were heavily influenced by bands such as Amorphis and Morbid Angel as well as softer stuff. The reason we chose that name was simply that we thought it sounded cool at the time, be aware that we were 16-17 years old at the time and had the ambition to be some sort of Death-metal band. I guess in that context it's alright but today it's just a name we have to live with. You come to a point when you have built something up and you lose more than gain to change a name and build it up again. It's just a name anyway. My name is Marcus, maybe that name isn't the perfect fit for every situation, I don't know, but I have to live with it. That's how people recognize me. :-)
Stefan: I hardly had any interest in music at all until the day I heard Kiss and that was actually thanks to Marcus. He knew I liked softer music so he carefully picked out a few tracks by Kiss that he thought I'd like and from that day on I was hooked. Kiss is definitely the reason we started a band in the first place. Wolverine was formed a few years later and by then the bands Marcus mentioned were in the mix as well plus bands such as Queensr˙che, Dream Theater and Fates Warning.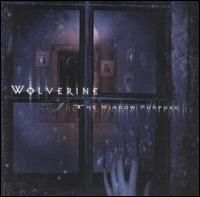 Let's go straight to the first album. Please tell us more about The Window Purpose from 2001.
Marcus: We went to Germany for five weeks to record the album there. It was one of the hottest summers I've experienced I think. As soon as you took a shower you were sweating again after 10 minutes. It was our first full-length album and we had great ambitions and expectations of course. It was a quite intense time, we all lived in a tiny flat with the shower in the kitchen, so when some of us were eating breakfast someone else was showering! Musically I think that, as with every musician, we were in an experimenting phase when everything was more focused on the technical side of it instead of the musical side. Some stuff on that album are great and some stuff maybe not so great! Stefan can tell you more about the concept behind it.
Stefan: Let's not forget that the water for the shower didn't work quite as planned so we had to fill up pots and pans with water and pour it on top of ourselves. And of course there was no hot water...
The album is about someone who, right after his death, enters a room filled with paintings. These paintings are key-moments from his past life. He's offered a chance to study these paintings in hope of bringing new-found wisdom to whatever comes next. I guess it's an album about second chances while at the same time the songs deal with topics I found important then and, to some extent, still do today. The album is a milestone in our career, for sure. I think it was a huge step forward for us on all levels if you compare it to our debut EP "Fervent Dream".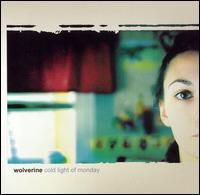 Please tell us more about your second album Cold Light of Monday from 2004
Marcus: The recording of that album was a real pain, the whole album was some kind of rescue-project really. Technical faults, missing wave-files, incompetence. The end-result is though a lot better than it could have been. Musically it was all focus on the concept, not so much the technical virtuosity. Listening to it now I feel that we were still trying to find our identity. Some songs on that album are still, in my opinion, among the best we've done and some are not!
Stefan: Writing that album was an amazing experience and, as for the songwriting itself, I think it offers some of our best material. However, the recording of the album actually made it hard for me to fully embrace the final product. It's thanks to Oliver Philipps and Christian "Moschus" Moos at the Spacelab studio that the album doesn't sound like a demo. We recorded the entire album in Sweden but noticed, far too late, that we weren't at all going in the direction we wanted to go. When we had the final mix it sounded horrible. We contacted Oliver and Moschus and shortly thereafter we flew down to Germany, re-recorded what needed to be re-recorded (which was pretty much everything), saved whatever could be saved (drums and some backing vocals) and mixed it all together. The album sounds great, no doubt about it, but it took a few years before I could fully embrace the album. Today I'm really proud to be a part of it.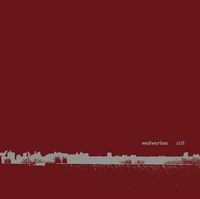 Please tell us more about your third album Still from 2006
Marcus: Here I think we landed, we took the best parts of our two previous albums and just focused on doing great songs. The recording was a breeze compared to "Cold light…". Then of course we got other label-oriented problems instead. You can't get it all I guess!
Stefan: I love this album, simple as that. We wanted to get away from conceptual albums and focus on just writing good stand-alone songs which is something I think we succeeded in. Just like Marcs says, the recording was a walk in the park compared to "Cold light of Monday".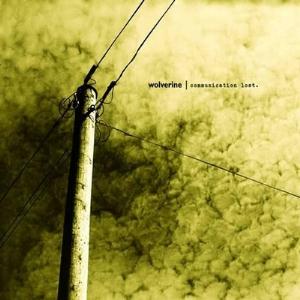 And your brand new album Communication Lost.
Marcus: Four years of painful, personal, energy-consuming but also joyful struggle. It's the first album since our first EP which is entirely produced by the band, so maybe that makes it even more personal.
Stefan: This one didn't come easy, that's for sure. We had pretty high hopes after the release of "Still" to kind of take off as a band. The album got amazing reviews and booking agents started to show interest in the band. It did however end in one big disappointment. Once we had played a few gigs here and there everything was back to normal. Shortly thereafter a lot of stuff happened on personal levels within the band. The biggest thing for me was that my daughter was born with a heart condition that would require surgery. The year that followed was nothing but a nightmare and it kind of made me look at things from a whole other view. What's nice this time around is that I don't have any expectations on the bands commercial success whatsoever and I don't really care about it either. I love the band and it's like oxygen to me but I no longer feel the need to make my living from it. This makes it all so much easier and more honest. The only reason I'm in Wolverine is because I love the band and the music we create. From where I'm standing that's a darn good reason to be in a band.
How would you compare your four albums, music and lyrics wise ?
Marcus: "The Window Purpose" would be the technical metal album I guess. "Cold Light…" is the experimental outsider. "Still" is a combination of the two but with more focus on songwriting. "Communication Lost" is some sort of continuation to "Still" but with darker and more personal undertones.
Stefan: As for lyrics, the first two albums were conceptual albums, "Cold light of "Monday" more so than "The window purpose". As for "Still" and "Communication lost" I was totally free to write about whatever felt close to the heart. In that sense they are much more personal than the first two albums.
What inspires you to create new music and what is your recording technics ?
Marcus: My main inspiration is the life around me, there's so much information to gather around you! The recording techniques has changed a lot during the 16 years we've been around. We started out doing demos on a four-track cassette recorder, our two first demos was recorded on that. After that it has slowly become more and more digital. Today you can do a lot of professional recordings at home. Much of the stuff on "Communication Lost" is recorded on our home equipment.
Stefan: The majority of our songs deal with stuff we've experienced ourselves. There are a handful that are "fictional" songs, like for example "His cold touch". I agree with Marcus, there is so much going on around us that we don't need to make up stuff to write about. It's all around us.
Just to give those of us who are unknown with your music a bit of a reference point or two: How would you describe your music ?
Marcus:  I don't know! All I know is that we write the music that comes out and we want to hear. I think you can find elements of many kinds of music in our songs. In short I guess you can say that we play some kind of Rock music! 
Stefan: The music fits in the category "progressive metal" although I think we're less about technical brilliance than many other bands in that genre. We focus more on melody and mood. I guess you could say we're more epic than progressive...
Regarding gigs and other activities, is it an advantage or an disadvantage living in Sweden ? How is your gigs situation at the moment. Do you find it difficult to get gigs these days ?
Marcus: Sweden is probably a good country to live in when writing music but finding gigs are difficult in a country plagued by all sorts of cheap entertainment. People here are either too drunk or too impatient to listen to other kinds of music than they are used to. I feel that people here are either afraid of new things or they just don't have the time for it.
Stefan: It's always been easier for us to get good gigs outside of Sweden than within our borders.
What is your plans for the rest of this year and beyond ?
Marcus: We will try to get out and do some gigs supporting the album after that we'll maybe start working on new music again. But we take one day at a time! 
Stefan: I think, during the past four years, we've learned to take one step at a time. We were not far from calling it quits just a couple of years ago but fortunately we came to our senses. There are still a few issues to solve for us but I'm at least hopeful we will get back into writing mode pretty soon. Wise from past experience I hardly expect us to do any lengthy tours. We will however do as many gigs we possibly can to promote the album.
To wrap up this interview, is there anything you want to add to this interview ?
Marcus: We hope that our fans will like "Communication Lost" as much as we do and that we'll see you on tour!

Stefan: Yes, we certainly love "Communication lost" and I think it's the perfect follow-up to "Still". We hope to see as many people as possible on any gigs we do to promote the album.
Thank you to Wolverine for this interview