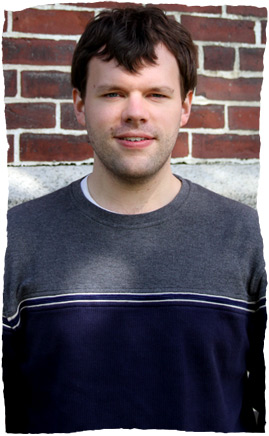 Alex Wroten is an US musician whose music is defined well within the Eclectic to Avant-Garde genre. He has released some albums. All of them are home productions.
I got in touch with him for his story.
#######################################################################
Your biography has been covered in your ProgArchives profile so let's bypass the biography details. But which bands were you influenced by ?
In the list of bands that influenced me on my musical path, I would say that Pink Floyd, Emerson Lake and Palmer, The Residents, and King Crimson (with a tinge of Messiaen and Stravinsky) were significant inspirations in my early years. In recent years, I have become more infatuated with RIO bands such as Univers Zero, Present, Henry Cow, Art Bears, and Magma.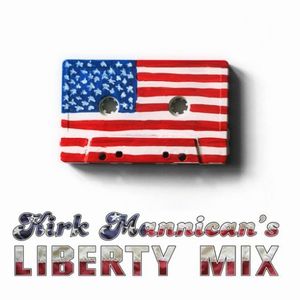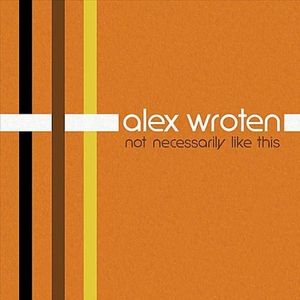 Let's go straight to your albums. Please tell us more about each of them, starting with your debut album.

My first "album" (Help the Insane, 1996) was a strange compilation of short fragments and ideas, primitive multitracking, and cover songs (of such classic rock luminaries as CCR and Jimi Hendrix). I was only in elementary school when I made it.
"Turkey's Revenge" (2001), my first album of any consequence was made at a time when I was transitioning from making simple techno-ish drum/synth loops into a mix of prog and pop; that is to say, I was still in middle school. I recently remastered it and made it available on Amazon and my own website, and I still find it quite enjoyable.
Before making another album of original music-for-the-sake-of-music, I composed and performed four soundtrack albums for my own films, "Tapeworm (fetish)," "The Human Elbow," "Milligan Tribute Band," and "Kirk Mannican's Liberty Mug." These soundtracks mix acoustic/electric/electronic instrumentation and range between short, simple tunes to complex rhythmic pieces and prog-like jams.
"Not Necessarily Like This" (2010) was started after I finished my undergraduate degree, and it was my attempt to really engage in making music for a non-film purpose. It most definitely has its roots heavily in the Rock-In-Opposition land, while also not throwing away my own propensity for electronic manipulations.
How would you compare your albums, music wise ?
Comparing them to each other, I would say there is a definite curve over the last decade from the electronic, danceable music of "Turkey's Revenge" (2001) to the cerebral, dense music in "Not Necessarily Like This" (2010). Comparing them to other groups/albums, I would say that "Turkey's Revenge" feels like a b*****d child of NINE INCH NAILS and EMERSON LAKE AND PALMER, if there is even a way to forge a connection between them. "Tapeworm (fetish)" has a big connection to the video game music of NOBUO UEMATSU and YASUNORI MITSUDA. "The Human Elbow," if anything, sounds a bit like GODSPEED YOU! BLACK EMPEROR. "Milligan Tribute Band," unquestionably, sounds like GOBLIN with my own sort of demented songs mixed throughout. "Kirk Mannican's Liberty Mix" (the soundtrack to the similarly titled film) has some funk, some various prog, and some MAHAVISHNU ORCHESTRA thrown in, with some contributions by avant-prog duo RENALDO & THE LOAF. I'm still trying to figure out what the new one ("Not Necessarily Like This") sounds like...?
What inspires you to create new music and what is your recording technics ?
If I knew this, maybe I could get myself to stop. I just love making music that is pleasing to me, since I find so little that feels tailor-fit to my aesthetic. I record with both a laptop and a desktop, and recently I used an iPad to make a short EP for my family and friends.
Just to give those of us who are unknown with your music a bit of a reference point or two: How would you describe your music ?
I like to say that my music is thoughtful, compositionally integral, and composed with "aesthetically pleasing dissonance." In a way, it has modern classical sensibilities while using rock instrumentation.
What is your latest update & plans for the rest of this year and beyond ?
I am currently working on finishing my Master's degree thesis on video game audio/music/player interaction and developing new paradigms for discussing and composing game music. After that, I hope to record a new album, "Guitarsenal," only using the various guitars I have in my apartment.
To wrap up this interview, is there anything you want to add to this interview ?
If anyone is interested, I encourage them to visit my website,
alexwroten.com
, for a huge array of  my streaming music for free. For those interested in "Not Necessarily Like This," check it out on AmazonMP3 and iTunes (or CDBaby if you love shiny discs like me). Thanks.
Thank you to Alex Wroten for this interview