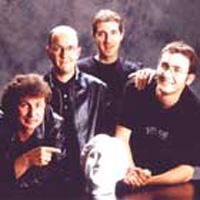 This is a four piece Italian project that made this debut-CD with one goal: making music as a tribute to the sound of the legendary Italian bands like METAMORFOSI, BIGLIETTO PER L'IFERNO, BANCO, IL BALLETTO DI BRONZO and Le ORME. They released it last year on the known Italians progrock label Mellow records.

I got in touch with the band and Maurizio answered my questions.
##################################################################
When, where and by whom was your band born ? Did any of you, past and present members, play in any other bands before joining up in your band ? Why did you choose that name ?
My band started His history in Turin (Italy) the past october 1979 named AQUAEL.
We were all teenagers in love with Prog. The original line-up was formed as follow:
Maurizio Galia (Me)- keyboards,vocals
Enrico Testera - Bass
Nicola Guerriero – guitar
Aldo Leone - Drums
Nicola and Enrico are still my mates now, where Aldo is still a good friend but he stopped to play drums the past 1985. None of us played in other bands before.
The name "Maury e i Pronomi" no longer exists today. It was deleted in favour of the restoring of the original name AQUAEL and I beg your webmaster to write this!
The past 1994 there was a momentary disbanding and I recorded three albums as solo
artist. Maury e i Pronomi is my "solo" project with the support of my old band mates.Three years ago Mellow Records, ever unsatisfied by that "strange" name, forced me to restore the original name AQUAEL and I did it with my old band mates.

Your one and only album so far; (Ec)citazioni Neoclassiche was released in 2004.
Please tell us more about this album.
That is not my only album! As solo artist I recorded three albums since 1997. The first "Ziqqurat nel Canavese" by "Maury e i Promemoria" ( A Babylon Pyramid in the Canavese) was released with the support of many from my old mates and a band called "Promemoria" the past november of 1997. It was a cooperation project. The second album "Tanganica, the past and the future" was released in march 2000. It was a compilation of old AQUAEL tracks with three new unreleased ones. The third was "(Ec)citazioni neoclassiche". This was recorded between 2001 and 2003 with my old band mates Enrico e Nicola plus Marco Giacone Griva on lead guitar, Sergio Cagliero as second keyboard player and Sergio Ponti on drums. It contains new songs plus a suite "Il racconto deli Dei" (the God's tale) who has fragments from old tracks wrote during the past 1980 and 1981. In fact, that album is the perfect AQUAEL album I would like to have seen released in 1981!!
This last will be reissued and repackaged as AQUAEL album very soon.
What have you been up to since the release of your album and what is your latest update ? What is your plans for this year and beyond ?
Well, as you know, we are present into a CD tribute to Santana "Guitars dancing in the light" published by Mellow Records the past year 2010, with our version of "Moonflower". I painted the cover and did the graphic design. We are present for the last time as "Maury e i Pronomi" because our track was recorded in october 2006 (!!!). That explains the big delay of time of prog releases in the world!!! Two years ago, with the restored name AQUAEL we recorded a brand new track "Murat Begins" (our first ever track wrote in english!!) sung by Silvia Delfino for the forthcoming new Cypher Arts project "Pirates Tales" (the same label of "Colossus of Rhodes"). We are very upset and disappointed from those big delays of time waiting for the final release!!! A shame!!! One week ago we mixed our version of "Run through the light" (a "Drama" cut) sung by Silvia Delfino for the forthcoming Mellow Records tribute to YES. For this tribute I painted the cover one more time.
I hope for the release of a compilation of old and new unreleased tracks this year. We are discussing this with Mellow Records during these days.
Another important and parallel thing is the publishing of my book "Prog 40" over
forty years of progressive rock the past 2009.(see picture below). We are preparing the
english version for the world this year.
For those of us unknown with your music; how would you describe you music and which bands would you compare yourself with ?
This is a very difficult question. I prefer to invite all from the audience to listen to our music and do their reviews. The only thing I have to say is about those artists who are my masters: Pink Floyd, Genesis, Peter Gabriel, VDGG, Le Orme,Lucio Battisti, Franco Battiato (big Italian artists!!) Mars Volta, Radiohead, Ultravox, Steely Dan and many others.
To wrap up this interview, is there anything you want to add to this interview ?
I would like to invite all from progarchives fans to see our official site:
www.myspace.com/mauryeipronomi (although we are AQUAEL now!) and listen to
our music. There they will find all the news and the links to buy our music.
APPENDIX:

Maury and Aquael discography:

MAURY as solo artist

MAURY E I PROMEMORIA ZIQQURAT NEL CANAVESE MPCD1 1997 (private
pressing)
MAURY E I PRONOMI TANGANICA, IL PASSATO E IL FUTURO MPCDX 2000 (private
pressing)
(anthology with Aquael and Maury's tracks)
MAURY E I PRONOMI (EC)CITAZIONI NEOCLASSICHE MMP 467 2005 Mellow Records
GUITARS DANCING IN THE LIGHT- A tribute to Santana MMP 489 A/B Mellow Records
(Maury e i Pronomi version of "Moonflower")

AQUAEL

PIRATES TALES (With the track "Murat Begins") CYPHER ARTS 2011 (?) TALES
FROM THE EDGE- A tribute to the music of Yes Mellow Records May(?) 2011
(Aquael plays "Run through the light").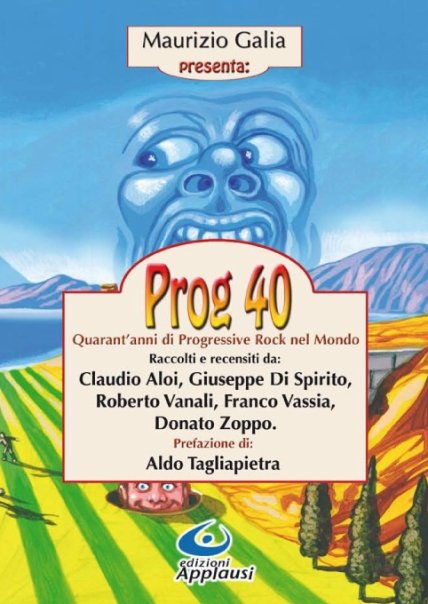 Thank you to Maurizio for this interview



Edited by toroddfuglesteg - March 09 2011 at 05:51