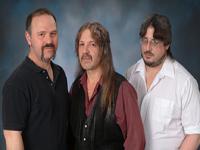 Holding Pattern is a band which has been around for a long time and released three albums. They are pretty active on the gigs circuit too. I got in touch with the mainman Tony Spada for the Holding Pattern story.
####################################################
Your biography has been covered in your ProgArchives profile so let's bypass the biography details.
But why did you choose that name and which bands were you influenced by ?
The band was named after an airline term when I was starting to learn to fly.
I started the band while studying classical guitar/composition at a University.Tired of playing Rock and roll and looking to fuse Classical /Rock and Jazz.
There were no real influences in particular but we did have some favorite bands we did enjoy which were doing music in a similar style at that time.
This is an archive based interview also intended for the fans you get well after both you and I have passed away so let's go straight to your albums. Please give us your long or brief views on your albums, starting with.......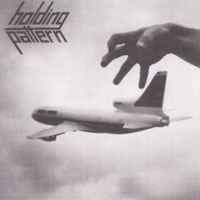 Holding Pattern from 1981
The first album came about from an early demo that found it's way onto many college radio stations. When it started to top their playlists we started to grant interviews and shows were being offered. At that point we were not a band, just myself and Robert Hutchinson on drums.
When the final members were added we needed to issue an album due to requests for more radio material. I'm happy to say that this album has been rereleased over the years on several albels and fans continue to enjoy the music on it. Although musically the group has evolved enormously since the early days ,it traces very nicely the foundation of those exciting times.
We never really took a break during that time. We released an MTV video entitled "Mercenary" in 1983 and continued touring. The band had recorded an album titled "Radio Safe" which we never released but at that time we were under new management that were shopping the band to Major labels through out the rest of the 80's into 1990. I refused to issue "Radio Safe" as I felt the fans would view this as way too commercial and uninteresting due to the addition of a vocalist and the lack of musical adventure.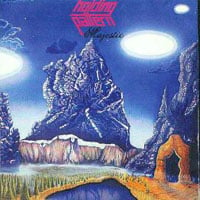 Majestic from 1991
Majestic was a compilation of various material recorded from the original lineup and a demo that would eventually end up on my solo albums later on. It included the entire first EP and some live concert performances as well as the "Mercenary" video soundtrack.
Another long break again. Sixteen years this time. What happened ?
There really was no long break as you seem to think lol
In 1992 I decided to leave the band and record solo albums and build a trio to tour and get more into a guitaristic prog style . I became friends with Steve Morse who liked what we were doing and helped expose me as a solo artist to his audience.
I signed with California label "Art Sublime" and they issued Tony Spada-"Balance of Power" in 1993.
I started to tour more frequently with acts like Kansas, Dregs, etc.
Also at this time I was giving clinics and endorsing equipment .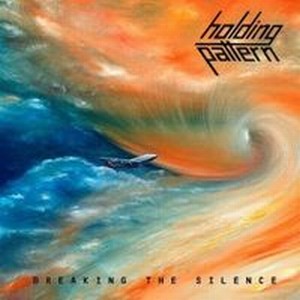 In 1996 I started to record demos for my next solo album "The Human Element" and it was released in 2004 with amazing success. The reviews and sales were incredible. After touring here and in Europe many fans would write and ask if HP would ever record together again. I had no intention at that time to reunite but an interesting turn of events occurred and the demos for what would have been my third solo record were reworked and "Breaking the Silence" became a reunion album and tour. We just concluded the tour in Europe this past summer.
How is the current availability of your three albums ?
All of the band's albums and my solo albums are selling still in good numbers and are available quite easily worldwide.
How would you describe your musical development from the self- titled debut to Breaking The Silence and how would you describe your music ?
My music is drawing form so many styles and forms that It's sometimes difficult for me to say.
I am truly classically trained but have a love for Jazz fusion/Celtic and Heavy Rock .So musically I'm kind of all over the place.
Breaking the Silence to me sounds like the original first album band that grew up .I'm a much better composer and guitarist now then when I was a kid. When I listen now to the first record I am amazed that there really some very strong moments musically on it and am proud of it. It's still one of our best sellers. It's nice for the fans to hear where we started as we still do a few pieces from the debut record. "Honor Before Glory" still is requested for encores.
What is your experiences with the music industry and the gigs promoters ?
We still tour every year all over he world and have so much fun. The music industry and our fans continue to support us and it's still fun to this day. The promoters really do take good care of us and it makes for a better time.
What is Holding Pattern's current status and what is your plans for this year and beyond?
We are about to start touring again this summer and the first show is in France at Crescendo Festival .
To wrap up this interview, is there anything you want to add to this interview?
Just want to say thank you for your interest in the band and I hope I have filled in some of your timeline questions.
Prog Archives has always kept up on my music and I'd like to thank you very much.
Thank you to Tony Spada for this interview