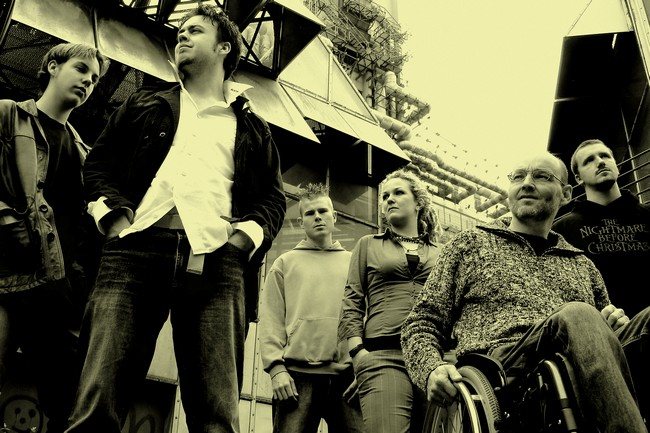 Unwritten Pages originated from the Netherlands and is the brainchild of German/Dutch composer/vocalist Frederic Epe. He and his brother Michel Epe form the core of a musical collaboration that had its name chosen for the very purpose of the eclectic musical adventures that are neither restricted by style nor current trends.
Unwritten Pages released their debut album Noah on ProgRock Records some months ago and I got in touch with Frederic Epe for the story.
#############################################################################
Your biography has been covered in your ProgArchives profile so let's bypass the biography details. But which bands were you influenced by and why did you choose that name ?

I've always had a very broad taste really, so influences came from all directions. Genesis, Angelo Badalamenti, Dream Theater, Air, Toto, Pantera, Akira Yamaoka...
Cinematography also had a big - if not bigger - impact on how my music developed. Hana-Bi (Fireworks in the US) by Takeshi Kitano.
David Lynch has always been a big source of inspiration. David Fincher stuff. Jamers Cameron. Videogames played a big part in all of this too.
The name "Unwritten Pages" derived from the whole idea of not confining yourself to a single musical direction. Sort of starting with a blank page every time we get started on a new project.


For those of us unknown with your music; how would you describe you music and which bands would you compare yourself with ?

Noah is a melting pot off all the stuff I've been accumulating and developing in the last 10 or so years. A lot of the more typical progressive rock/metal bands, 80's film... I guess the classical
term "progressive rock" would apply for a lot of people.
It's hard for me to compare it to anything since I wrote the music. I've heard people making - sometimes rather obvious - comparisons to Dream Theater (I can relate to that conclusion) and stuff like Ayreon, the latter most likely due to the fact that Arjen Lucassen does a lot of sci-fi stuff and regularly hires a huge cast of superstars for his album. I respectfully disagree though, as our cast is a lot smaller and I believe that if you spend a little time with Noah, you will find that the music is very different from Arjen's stuff. Just to be perfectly clear: I've met Arjen a couple of times and I think he's a super friendly guy and extremely talented musician/composer on top of that.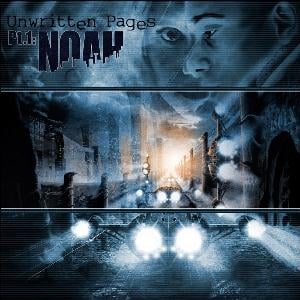 Your one and only album so far; Noah was released last year. Please tell us more about this album.

It's a classical concept album with a storyline that expands over the course of two discs. It tells about the fictional Utopia City and its residents. Utopia City is an autonomous metropolis in a
distant future on Earth, rivaling other cities in the procurement of uranium. It is divided by a gigantic wall that splits the city in half and keeps the poor folks confined in special districts. At some point and due to circumstance, people from both sides of the wall have to flee and start a new life on Mars. As you can probably imagine, there are some grudges to be had between the two sides.
Musically, Noah combines a lot of classical progressive element; lots of old-school synthesizers, heavy guitars, long songs... it doesn't come with those endless solo sections, so it is very different from a lot of the progressive rock/metal out there when it comes to that haha. You could say it's a riff-packed album.

You are currently working on a new album. What can we expect from this album ?

"Fringe Kitchen" abandons the sci-fi/concept album ship. It is a much more focused effort with an overarching theme of mental self-imprisonment due to excessive amounts of alcohol, drug abuse, certain syndroms, childhood abuse and the likes. It's about people . They really live in their own little Happy times. So yeah, no classical concept album but definitely a theme for this one.


The music will be much more driven and intimate. It's going be heavy on textures with more subtle synths to generate ambiences and moods. It's going to be a very dynamic album with a heavy focus on strong self-contained song material.

Besides of this album; what have you been up to since the release of your album and what is your latest update ? What is your plans for this year and beyond ?
I really started working on Fringe Kitchen shortly after the release of Noah. I'd been carrying around ideas for a while and really felt up to the task. Other than that I've been giving interviews and flooring my new place with laminate ;-) I am moving back to the Netherlands shortly.
Other than that I have a few ideas I'd like to see realized in one form or another. I'd love to do more short-film projects and maybe do my own short film. And speaking of film, we're currently discussing concepts for a videoclip in support of the new album.
To wrap up this interview, is there anything you want to add to this interview ?
Yes, I'd once again like to thank those who have shown interest in our music. An extra big shout out to those who've been supporting us and bought the album. Also a big thanks to ProgArchives for having us. "Fringe Kitchen" should be out by the end of the year; you can follow us via our
website
and
www.facebook.com/UnwrittenPages">Facebook
www.facebook.com/UnwrittenPages">.
Thank you to Frederic Epe for this interview