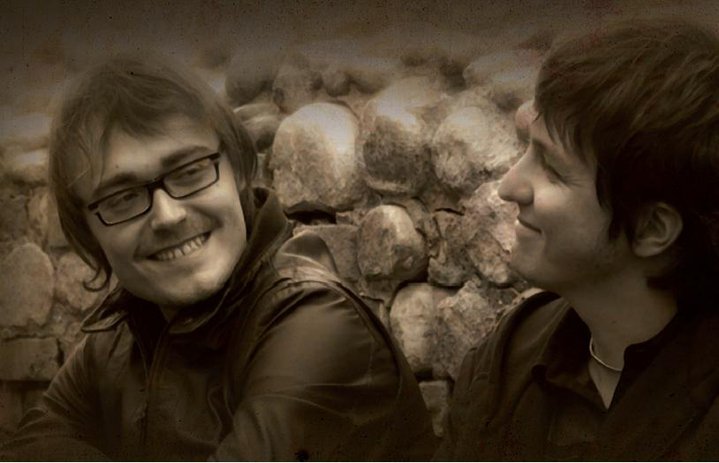 Colster is a new project from Cuneo, Italy, the collaboration of multi-instrumentalist Livio Cravero and percussionist/drummer Francesco Previotto. Their impressive debut album has been released on Ma.Ra.Cash Records and features compositions the duo wrote over the past two years. During this time they were traveling in Europe, America, and Asia, engaging another interest in photography that they have integrated into the Colster project. They sought to create instrumental music which would express their life experiences while at the same time be accessible and conducive to mental imagery for the listener. While I have read some reviews which mentioned Pink Floyd and King Crimson in their discussion, in my opinion this is music which sails closer to modern psych/space-tinged jamming with Djam Karet and Ozric Tentacles flavorings. I would say Colster is a bit more accessible than those bands even, creating an almost instantly appreciated rock jam with psychedelic influences but far from anything seriously weird or dissonant. This is a classy and interesting new act which will make some waves, and a second album is already planned.
I got in touch with the band and the band answered my questions.
##########################################################################
When, where and by whom was your band born ? Did any of you, past and present members, play in any other bands before joining up in your band ? Why did you choose that name ?
We have being playing from 11 years ago and growing up together musically, after playing in various bands mainly from blues-rock sound, we have developed over time a strong interest in musical experimentation, and therefore born in 2007 Colster project as a duo. The idea was to create new compositions giving free rein to our creativity without limits. The choice to named the band Colster, word invented by us, is an expression of our approach to music without limitations, which gives more importance to creativity and sound. In fact, we preferred to choose a name not from the precise and definite meaning, but a word that sounds good to our ears.
For those of us unknown with your music; how would you describe you music and which bands would you compare yourself with ?

In our first album we tried to create an ideal background for listenerís thoughts to experience different emotions, and at the same time, be fully involved in our music with complete freedom of interpretation, trying to give much importance to instrumental music characterized by frequent scene changes and intensity, just as happens in classical music. Our inspiration comes mainly from the progressive rock bands and psychedelia of the seventies, which had been the first to follow this approach with experimental music, and that unfortunately is no longer in vogue. In addition, we have always been very influenced by the blues. Do not feel to list the bands that influenced us in what we do, because they are many and there is the risk to forget someone important.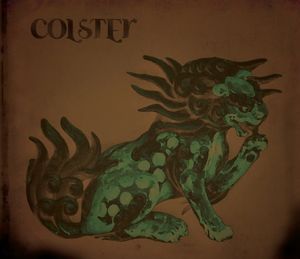 Your one and only album so far; Colster was released last year. Please tell us more about this album.
Our first album is the result of several musical ideas developed over the years, we had also been inspired by the trips we'd taken in Europe, Asia and the United States. During these trips we had collected many ideas and images that we then used for the cover of the album and the video trailer. We strongly believe in the approach we have sound-image and personally supervised every aspect of our compositions sound-image. The album was self produced and recorded "in house" between 2008 and 2009 and was released in the spring of 2010 with the help of records Ma.ra.cash who believed in us, also thanks to them we had the opportunity to play that summer in important contexts such as the Gong Festival in Parma with famous progressive names like The Tangent, at the ExProg of Mogliano Veneto culminated with the participation of Marillion, and at the Alex prog festival closed by IQ.
You are currently working on a new album, I have been told. What can we expect from this album ?
Yes, we are currently in the process of composition, and we have already provided many ideas, some of them recorded even before the completion of the first album. We definitely plan to introduce some changes in our compositions. For example, many of our ideas have ethnic influences, and try to increase the use of acoustic instruments. We also intend to let go more and more without being bound by any genre in particular. For our second album, the core composition will be composed of the two of us, but we do not exclude the collaboration of other musicians, particularly from our bassist and keyboardist who support us in live.
Besides of this album; what have you been up to since the release of your album and what is your latest update ? What is your plans for this year and beyond ?
After the official presentation of the album to "IndependenteMente Musica" in Reggio Emilia, an event dedicated to independent music in which performed the Moongarden with whom we have had the pleasure to collaborate with Gong Festival in Parma and the Ex-prog festival, several reviews very encouraging have been published, especially yours (which we are very proud!), and we had proposals for live performances so we concentrate on the preparation for the live situation so we had to find musicians and perform some rearrangements of the songs with the goal of making live more interesting. The musicians that currently support us are also our dear friends, Andrea Burdese (keyboards) and Andrea Gorga (bass). We also created a video to be shown during our performances, that follows the style of the video trailer posted in our record. This year we plan to prepare our second album and hope to participate again in live events rewarding as those of last summer.
To wrap up this interview, is there anything you want to add to this interview ?
First of all we want to thank you for asking us to have this interview, and for publishing a review of our record so beautiful. We also want to thank all the people that somehow are interested in us. What can we say, a few time before, we used to link to your site often and dreamed of one day also be able to see ours, and now it has happened .. We are very pleased with this first year of Colster and we hope that this is only the first of a series of interesting albums and featuring by different personalities.
Thank you to Colster for this interview