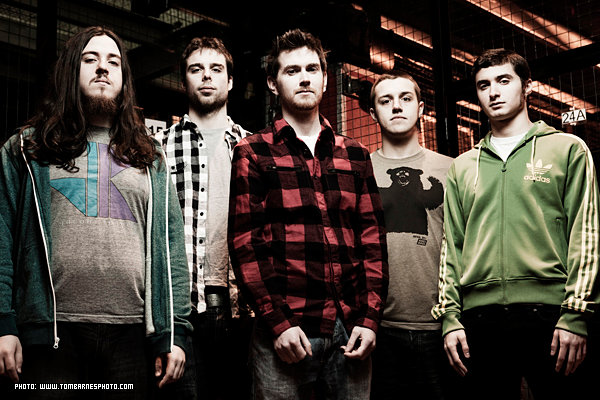 UK act THE SAFETY FIRE was formed in 2006, and consists of Sean McWeeney (vocals), Joaquin Ardiles (guitars), Derya Nagle (guitars), Lori Peri (bass) and Calvin Smith (drums). So far they have one production to their name - the EP Sections from 2006 - and are currently applying the finishing touches to their full length debut effort.
I got in touch with the band and the guitarist Dez answered my questions.
########################################################################
When, where and by whom was your band born ? Did any of you, past and present members, play in any other bands before joining up in your band ? Why did you choose that name ?
The band was born out of friendship and a love of music. When we were 15, myself (Dez - Guitarist), Joaquin (Guitarist), Calvin (Drummer) and Lori (Bassist) had just started playing our instruments and started the band simultaneously. It was something to do on a Sunday afternoon for a while but as we progressed and developed as musicians we became more serious about the band. Sean (vocalist) joined the band a year later and we have kept the same line up since then. As we developed as musicians, our music naturally developed alongside it, coming to the point where we are now. In 2006 we started taking the band in a new direction and with that, came a change in name. There is no real meaning behind the name, but everyone felt it was right for what we were doing.
For those of us unknown with your music; how would you describe you music and which bands would you compare yourself with ?
We are influenced by a wide a range of music. Bands and artists such as Karnivool, Sikth, Opeth, Kaki King, Jaga Jazzist, Bjork, Between The Buried And Me...the list goes on. We take elements from all areas of music, arranging it in a way which we feel is interesting. The juxtaposition of light and dark passages, frenetic and melodic sections, brutality and serenity have become ingrained in our sound. I think it's a signature of what makes us, us.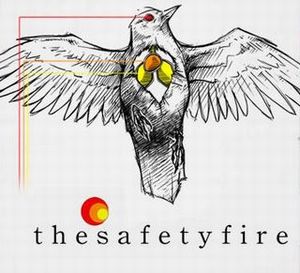 Your one and only record so far; the Sections EP was released in 2009. Please tell us more about this album.
This was our first effort under the moniker The Safety Fire. While writing for this EP it was a melting pot of all the ideas we wanted to include in our music. As we were all at university the writing process was dragged over a long period of time with many ideas being developed over an expanse of time. In some ways we benefited from this, as it allowed us to engross ourselves in what we were doing, and further reflect what was right for the band.
You are currently working on your debut album, I have been told. What can we expect from this album ?
It's definitely a progression from the Sections EP. We were still finding our own sound when writing the EP, experimenting and developing our sound. The album is a development of that, refining and solidifying what we had previously built upon. The musicianship, production and songwriting has taken a huge step up from the EP with a larger emphasis put on the interaction of the instruments and vocals. We have spent a long time writing this album, and we can't wait till it's out.
Besides of this album; what have you been up to since the release of your EP and what is your latest update ? What is your plans for this year and beyond ?
We have been writing and touring for the last few years, progressing and developing in all aspects of our music, on stage and in the studio. We have just finished a European tour with Periphery and Monuments. It was a great experience for us, and real taste of what we have in store for the rest of the year. We will be releasing our album later on this year, alongside a busy tour schedule to go with it. We can't wait to see where this year takes us, playing our music all around the world.
To wrap up this interview, is there anything you want to add to this interview ?
To keep up to date with our latest goings on please follow us on
Twitter
,
Facebook
and
YouTube
. We have regular video updates and will be documenting our travels as we go!
Thank you to Dez for this interview