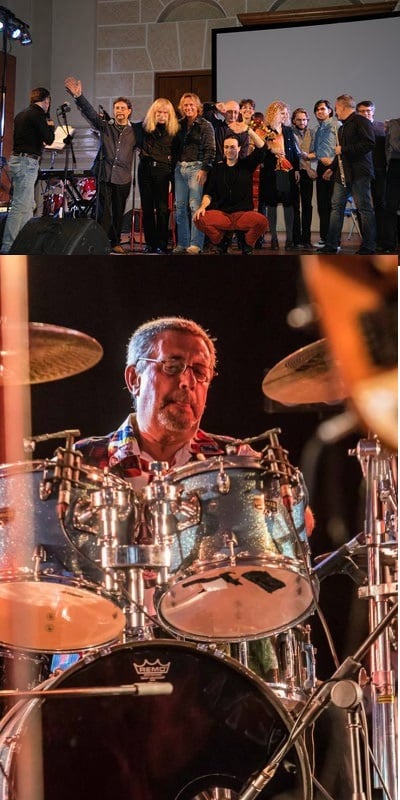 Paolo Siani was the original drummer of the classic RPI band Nuova Idea from Genova. That band came from a 60s group called Plep and its members also contributed to The Underground Set/The Psycheground Group projects. As Nuova Idea they released three good albums in the early 70s, the final one "Clowns" something of a favorite among fans. Despite the recordings and good live activity the band split around 1973, with members Siani and Ricky Belloni going on to form the band Track. In the later 70s Siani would play with both Equipe 84 and Opus Avantra.
Paolo Siani released the Castles, Wings, Stories & Dreams album on Black Widow earlier this year and I got in touch with him for his story.
##########################################################################
To start with; where were you were born and what make you take up music ? Which bands were you influenced by ?
I was born in Genoa. In my family music has always been very important. My uncle was contrabass in the Philadelphia Philarmonic Orchestra among 45'a and 55's; he sent many and many records from U.S.: big bands, jazz soloists, top singers so I surely can say that I grew up with music and milk. The groups that hurted me first were The Beatles (Mr. Postman), The Yardbirds (For your love), The Animals (The house of the rising sun) and many others…
You have been involved in a lot of bands and it would take a book to go through all of them. Please list your bands here and some words about each of them.
Not so many….from 1964 to 1975 I started and played with Plep/J Plep/Nuova Idea: same group with different names and more or less the same line-up – with them I started to play all around Italy and I made 3 LP's and 5 singles. Underground set and Psycheground are studio works without our images for contractual reasons. In 1975 I started to work as producer for Ariston music label and I made many different only-studio projects: Opus Avantra, Track, Papy Mamy and son and others less important. Also the collaboration with Equipe 84 begun as producer and after 2 singles and 2 LP's they wanted me as their official drummer.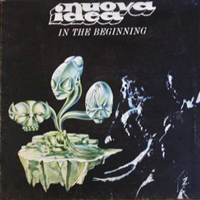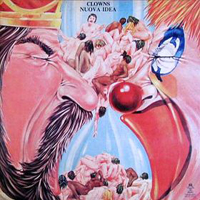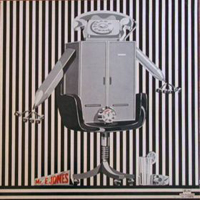 You are most known for
Nuova Idea
. You played on all three albums In The Beginning, Mr. E. Jones and Clowns. Please tell us more about these albums.
In the beginning (our first LP) was a very strange beast as it came out without our approval: it may seems impossible but that's true. Side A was a sort of playlist of our pop singles – The suite 'Come, come, come' on Side B was a demo that we recorded in weak conditions and with many pairs of scissor to put different parts together. This track was written for the first Festival Pop in Italy in Viareggio (1970) where we played live for the first time. Mr. E. Jones, the second album was our first attempt to write a concept album describing the different moments of a frustrated employee in a normal day. We had a lot of radio and TV spaces, magazines and a lot of concerts too. It was entirely recorded in a professional studio and I think that it was the apice of Nuova Idea. Clowns our third, sounds like a little masterpiece for me. We wrote in a month from morning to the night everyday and fifteenth days of studio work. The problem here was with Ariston that didn't spend a coin to promote it.
Is there any plans to do anything more under the Nuova Idea name ?
I really don't like to talk of projects that are out of my personal control; now I'm working to the line-up for next October concert in Genoa and that's all for now.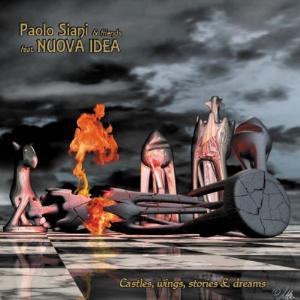 That takes us up to your new album Castles, Wings, Stories & Dreams. When did you get the ideas for this album, how did you get some ex Nuova Idea members and other friends involved and how was the whole process in creating this album ?
In these last years I knew many guys interested on 70's Prog music. They studied our music, wrote books plenty of info, openned important websites (like this) web radios and so on. I released many interviews listening to my music and these facts pushed me to think and write 'Castles'. In the beginning it was a sort of roller coaster with slow climbs and very fast downhill but step by step I found first themes, first sounds, lyrics, arrangements. I played all instruments and sung in my home studio on a Pro Tools based platform. After about one year I recorded a dozen of tracks. Then I found a valid reason to do the album: help the little guests of Gaslini Pediatric hospital in Genoa. At this point I tried to call my friends to taste their interest on my project – I sent to each one of them a demo by mail or by web and in a few months they sent them back to me with their fantastic parts. The most fantastic goal was that they played in an absolutely coherent way with my feeling. In studio I overdubbed the acoustic drums, mixed and mastered.
Please also tell us more about the songs on this album and it's concept. How would you describe the music on this album ?
I love this kind of music..I feel it mine in every sound, every word – My nature is not easy to bind to any strictly scheme so every track is a story apart and it represent a part of my entire musical experience without nostalgia hoping to project my music to the future.
What is your plans for this year and beyond ?
As I said above, I'm planning a live concert in a Genoa's theatre and I'm working to make a video of 'Cluster bombs'
To wrap up this interview, is there anything you want to add to this interview ?
Yes, I sincerely hope this album can become a 'classic' for the audience and for Prog fan/collectors not only for my legitimate ambition but especially to hit the common target to help children of Gaslini Hospital.
Thank you to Paolo for this interview