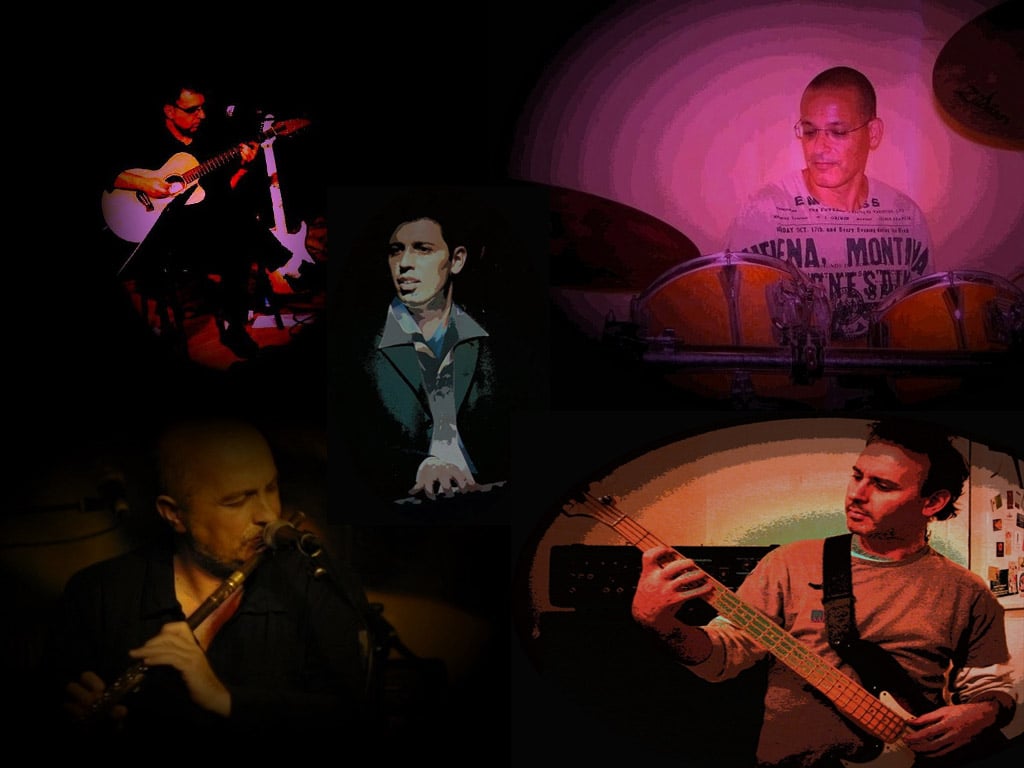 Sanhedrin is an Israelian band whose music is somewhere between Symphonic Prog and Ecletic. Their debut album has just been released on Fading Records, a sublabel of Altrock.
I got in touch with them for their story.
#########################################################################
When, where and by whom was your band born ? Did any of you, past and present members, play in any other bands before joining up in your band ?
Why did you choose to name your band after a religious council ?

Sanhedrin band was established at 1999 in Tel Aviv, Israel by us, Aviv and Sagi Barness.
Sessions took place inside of a 20 feet container which we renovated by ourselves and turned it into an acoustic room.
Some of the band past members played in other bands before Sanhedrin, some of our current players are playing for living with other ensembles.
We looked for a name to be close to our roots. Sanhedrin, or in its original name "Council of Elders", was the top religious institution of the past.
The name Sanhedrin simply sounds good to us.
The story:
The Israeli Prog band, Sanhedrin, got started at 1998 as a Camel's covers "playing just for fun" ensemble, established by the Barness brothers, Aviv (keyboards) and Sagi (bass guitar), with the drummer Alon Badt and the guitarist Shachar Dor.
At the same time, Aviv Barness began to write original music for the band and collected original materials.
The guitarist player Ellad Avraham gathered them when their guitarist left, and brought with him different aspects and some new musical ideas.
Sanhedrin started to make first steps as an original material band, while each of the group members contribute his share and influence as the style of the band got developed.
Zivit Naor joined the band as a flute player and the ensemble started to perform on stage.
Drummer Alon Badt left the band and went overseas and been replaced by Yatziv caspi, who came with his own musical attitude. Sanhedrin continued to perform but as the time went by, the group aimed to record an album.
During that time, Yatziv left the band because of some artistic disagreements and Ellad Avraham left for academic studies. Later on he establishd with his friend, Arik Hayat, a prog band named "Sympozion".
Sanhedrin bumped into a crossroad, looking for a new guitarist and a new drummer since they wanted to process the materials for recordings.
After a long search for a suitable guitar player, Gadi Ben Elisha, a well known professional guitarist, joined the band and brought with him a deep maturity that made a real development of the musical atmosphere.
The drummer has been replaced for a short period of time by Shai Pasternak; a Berkley University graduate, until Igal Baram took that function with a lot of success.
During all that, the band has process their original materials, rising up their own standards and an album has come into being.
Meanwhile, the flute player, Zivit Naor left the band and became a mom of 2. The band members did not give up on their dream and famous Shem-Tov Levi joined them for the rest of the recordings.
Aviv and Sagi knew from start that Udi Koomran would be the perfect match for mixing the materials, since he participated in many prog albums before and he is familiar among the prog scene in Israel and overseas.
Udi Koomran worked intensively for almost a year to finalize the mixing and match the right colors for all of the materials.
Members:
Gadi Ben Elisha is a well known talented guitar player in Israel with incredible ability to thrill the heart of his listeners.
Plays since a very young age and has a rich repertoire as a lead guitar player.
In the last years he is a member in ensemble "Shem-Tov Levi" which combines jazz, Mediterranean, Balkan and Baroque music.
Shem-Tov Levi is an Israeli singer, pianist, flutist, arranger and composer.
During his long career, Levi issued solo albums, along with working with many first-rate musicians, and participated in a Prog-rock ensemble named "Sheshet".
In February 2005, Levi was awarded a Lifetime Achievement Award as a composer by ACUM - The Israeli league of Composers, music-authors and publishers.
Yigal Baram - a diverse and multifaceted drummer, specializes in African, Brazilian Afro-Cuban music.
In 1999 founded the ensemble "Tipico" that works to date. The band combines Cuban jazz and classic Cuban dance music.
All of these talented musicians joined Sanhedrin because their passion for progressive rock, which was a landmark in the development of each one of them as a musician.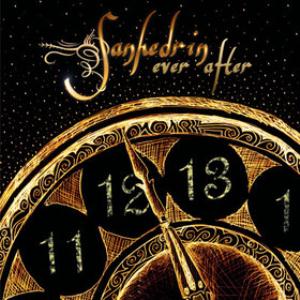 Your debut album Ever After has just been released. Please tell us more about this album.

During making the album it was important for us to have a linear line or an interesting musical theme (a concept) preserve along each section.
Compositions and musical process got the top priority which required adventurousness in technical performance level.
It was important for us to present an interesting challenge music for the mind as well for the heart (emotion).

Some years ago, even some decades ago, there was some really good bands in Israel playing the type of symphonic prog you are playing. Were you influenced by this scene at all or are your mainly influenced by European bands like Camel, Anglagard, Genesis & Co ?

We have a great respect for Israeli bands whom created a progressive rock in Israel 40 years ago, however, We had influenced mostly by the European classical bands
of the late 60 and early years of the 70, mainly bands from England and Italy.

How is the music scene in Israel these days and do you find it easy to get gigs there ?

Compared with the mainstream, the prog scene in Israel takes place in a small volume and performances are held in accordance with the relatively small demand.
The sympathetic Prog community of Israel is rather constant. Too few people are looking for the excitement and interest of what the Prog-rock has to offer.
What is your plans for this year and beyond ?
Since the recordings of the album, the band didn't play much together. All band's members are busy these days with different projects.
We initiate meetings to continue play, create and perform together.
To wrap up this interview, is there anything you want to add to this interview ?
Of course.
For the past 10 years, the band had many incarnations, especially in terms of good musicians who participated in it, we must say, this contributed greatly to the
musical and ideological diversity of the album.
Thank you to Sanhedrin for this interview



Edited by toroddfuglesteg - May 09 2011 at 09:06