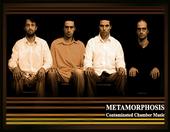 A Czech quartet that has recordedthree albums of chamber prog using string instruments only. Formed in 96, their first self-titled album dates from 1999, DIP dating from 02 and Luff from 06.
I got in touch with the band and Martin Alacam answered my questions.
#########################################################################
When, where and by whom was your band born ? Did any of you, past and present members, play in any other bands before joining up in your band ? Why did you choose that name ?

Metamorphosis was born in the nineties in Austria. We were/are all pretty active in other projects too, like music for contemporary dance, theater, other bands, improvisational collaborations, even music for computer games etc.

Why did you choose to do this type of music you are playing ?

It was not really a choice, it feels like the right thing to do. The unique sound is caused to some extent by the instrumentation (2 guitars, violin, cello), but that wasn't really planned either, we just happened to meet and understand each other musically and personally.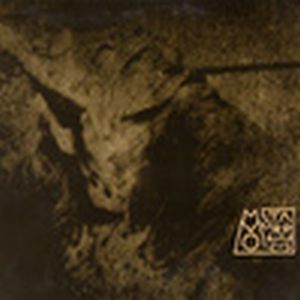 Over to your three albums. Your debut album Metamorphosis was released in 1999. Please tell us more about this album.

It is the most raw of the three, and you get slapped right away with the first song "Unterm Teppich" (Under the carpet). And on it goes. Screaming violins and vocals, viking choirs, short sentimental breaks just to make you ready for the next explosion.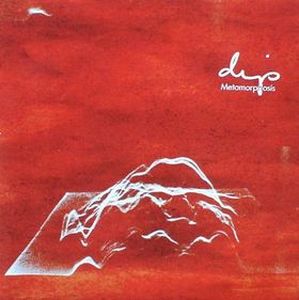 Your second album DIP was released in 2002. Please tell us more about this album.

This one was released by LeoRecords, which was a great thing, we love a lot of the artists they release and we were all pretty proud of it. The music is more relaxed although of course there is the usual dose of madness. It ends with an abstract improv (Sudler's nightmare), which I like a lot.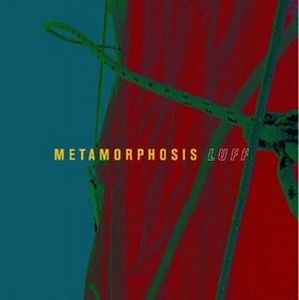 Your third and most recent album Luff was released in 2006. Please tell us more about this album.

My favourite. I think we really found our sound on this album. Listen to it!

What have you been doing since 2006 ?

We all live in different countries since many years (Czech Rep, Russia, Austria), which doesn't always make things easier. Nonetheless we managed to play some tours every year and started working on new material. We are meeting next week to play 3 concerts (Prague, Vienna, Pardubice) and rehearse, so I am already looking forward for that.

How would you describe you music and which bands would you compare yourself with ?

I like the description an Italian concert organizer came up with: Contaminated Chamber Music. I think it describes pretty well what we do. We all have a lot of different musical influences. From the newer (past 20 years) bands we also like and respect many, to name a fex: the EX, Radian, The Necks, Kletka Red, Dunaj, and many many others.

How is the gigs scene in your area now ? Is it easy to get gigs for you ?

As I said above, for us it is not easy, because we are not particularly connected with any local scene, being divided between Prague, Vienna, Brno, St. Petersburg we played in all these places and also in other countries, f.e. 2000-2004 we played in France regularly, we had some tours in Germany etc. Luckily we always got at least one good offer and managed to get some more gigs around. But I'd be lying if I said it was easy
Is any of you involved in any other bands or projects ?

Yes, it would take a whole page, so at least the very current ones:

Richard Deutsch: The Frozen Orchestra (St. Petersburg based band, song orientated music, at moments energetic, at others soundly grooving. Studio work, producing, recording

Christoph Pajer: BOO (kick ass rock band with ex-Dunaj guitarist Josef Ostransky)

Jan Kavan: Chamber orchestras, composing for computer games

Martin Alašam (yes that's me): SU (vocals / guitar duo with female vocalist from Istanbul) delia|alacam (mbira guitar duo)

What is your latest update ? What is your plans for this year and beyond ?

As mentioned we are playing next week, in the summer after that. We are working on new material, we plan to make a new CD, probably in the winter next year.

To wrap up this interview, is there anything you want to add to this interview ?

All our albums are on Bandcamp, hearing is believing!
Thank you to Martin for this interview