DIALETO is a Heavy Prog Power Trio formed in Brazil in 1987 by Nelson Coelho on guitar and vocals, Andrei Ivanovic on fretless bass and Miguel Angel on drums and backing vocals. They have so far released two albums which has gained them a pretty big following.
I got in touch with the band and Nelson answered my questions.
##########################################################################
Your biography has been covered in your ProgArchives profile so let's bypass the biography details. But which bands were you influenced by and why did you choose that name ?

We're influenced by many progressive, fusion and classic rock bands: King Crimson, Jimi Hendrix, Frank Zappa, Pink Floyd, Led Zeppelin, Deep Purple, ELP, Yes, Genesis, Gentle Giant, Jeff Beck, Mahavishnu Orchestra, Brian Eno, etc. I'm also influenced by classical/contemporary music composers like Stravinsky and specially Béla Bartók, who inspired the concept of "Chromatic Freedom", which is the tonal use of the chromatic scale focusing on melodic expressiveness.

Dialeto is Portuguese for Dialect. There is not many bands playing this kind of music in the world today, and much less in Brazil, specially in the mid 80's when we started, so it's like we're speaking some kind of musical dialect, spoken and understood by just a few people in the world.
You released an LP in 1991 called Dialect. How is the availability of this LP and is there any plans to re-release it ?

There is some on ebay and Faunus may still have a few, but this is basically the same album as "Will Exist Forever".
We had the tape with basic tracks, drums, bass and guitar, but the vocals and overdubs where lost, so we kind of refurbished the album adding new vocals, violin and some additional guitars. Then we made a new mix and master and so the overall sound gained a real upgrade.
You took a long break. What were the Dialeto members doing in this break and what made you return ?

Andrei played with a lot of bands, including "O Terço" , a pioneer Brazilian progressive band from the 70's and with blues acts like "Blue Jeans", Miguel was dedicated to sound engineering and I, during this period, was dedicated to Multimedia and 3D animation. (you can see one of my 3D animation films here: http://www.nelsoncoelho.com)

The return was suggested by my good friend Fabio Golfetti, from "Violeta de Outono" one of the greatest Brazilian prog bands, in fact he called me with a date for a show , he had already booked us, so we were surprised in a very good way and from that show we got the band running again.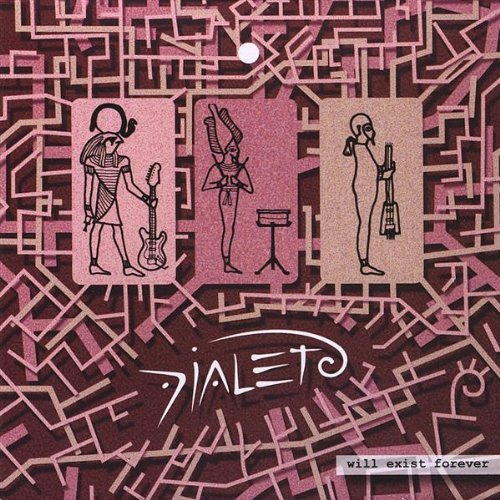 Over to your two official albums. Your debut album Will Exist Forever was released in 2008. Please tell us more about this album.
As I said before, it's a rework from the material recorded in 1990.
At this time we already had songs exploring the chromatic freedom idea, "Mme Blavatsky" and "Enigma", but most of the songs were based on eastern scales, including "Existence" which was based on a traditional theme from Afghanistan and Pakistan.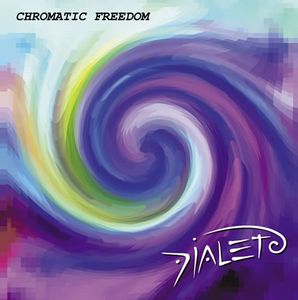 Your second album Chromatic Freedom was released in 2010. Please tell us more about this album.

With the return of the shows and rehearsals we recall that we had some unreleased songs from the 90's and decided to record them and move forward, so we reworked 8 of this songs and included 4 new compositions ("We Got it All", "Chromatic Freedom", "Falsa Valsa" and "Train of Destruction").
The majority of this songs are based on the chromatic scale, the 12 note scale, an idea borrowed from Béla Bartók's music where you construct the melody using the notes very freely focusing only on the expressiveness of the melody.
How would you describe you music and which bands would you compare yourself with ?
I think our music is very unusual, because we like unusual scales, harmonies and time signatures, it uses a lot of dissonance, creating sometimes some creepy and paranoid atmospheres. It's very intense, because it has a lot of improvised and passionate solos over odd signatures and harmonies. And, unfortunately, is not for everyone because many people will not understand it at first listening, you'll probably have to listen to it more then a couple of times to become more familiar with the dissonant melodies. It really requires a fully open minded listening. But it's not creepy and depressive all the time, it has also some grooves that is a lot of fun. : )

As a sub-genre, some people call us avant-garde or experimental rock but I prefer Heavy-Prog, as in PA page.

It's really hard for me to compare because I'm too involved , but I think you'll identify our main influences (KC uses a lot of tritones and chromatisms also) and maybe compare to bands that have similar influences such as Anekdoten, maybe Porcupine Tree sometimes. But we're a prog band with no keyboard, which is also unusual, so I'm not sure how we compare to these bands.
What have you been up to since the release of Chromatic Freedom and what is your latest update ? What is your plans for this year and beyond ?

We are now in the promotion process, trying to get people to listen and review the album, play it in prog radios, etc. We have also a few dates to play here in Brazil and, for the next year we're planning a new album, (we already have the concept and a few songs) and maybe a US or Europe tour.
To wrap up this interview, is there anything you want to add to this interview ?

I'd like to thank you and PA for supporting us and Prog rock in general because , in the music business, "It's not getting any smarter out there" as once said master Zappa.
It's a real bless that we have a place like PA to keep innovative rock music going on, because for some time it was almost a crime to play and even hear "progressive rock".
Thank you to Nelson for this interview