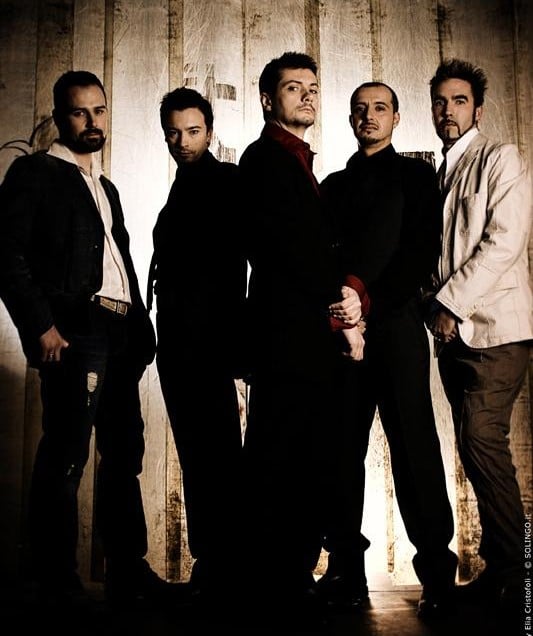 METHODICA are a progressive/heavy metal band that formed in Verona, Italy, in 1995. The original four piece lineup was united by their mutual desire to create different and unique music beyond the usual hard rock format that was played and listened to around them at the time. The band began rehearsing and writing as an instrumental four piece and it wasn't until later that they introduced a vocalist to the the lineup. Their first band-titled self-produced demo was recorded in 1998 and included songs with lyrics in both English and Italian.
I got in touch with the band and Massimo answered my questions.
##################################################################
When, where and by whom was your band born ? Did any of you, past and present members, play in any other bands before joining up in your band ? Why did you choose that name ?
The band was born in 1996 in Verona, Italy. It was formed by drummer and bass player together with other musicians that then left the band for many reasons (work, moving on to other towns, etc.). the project went on anyway with new musicians fully involved in it, and that is why the band still exists, after many years. Everyone of us played in other bands (especially cover bands) before joining Methodica, and some of us still play in other minor bands, but Methodica is the main project for all of us. The name was chosen by our drummer simply because it sounded good, it is a latin word and it is well representative of our music, methodical, structured and full of feeling at the same time.
For those of us unknown with your music; how would you describe you music and which bands would you compare yourself with ?
Our music gets inspiration from bands as Dream Theater, Shadow Gallery, Spock's Beard but also classic rock bands as U2, Coldplay, Muse… it could seem a bit weird, but we think that good music is beyond genres, and we love to listen to many different kinds of bands that can teach us something. Our music is a mix of complicated pieces of music and easy listening riffs and vocal melodies that can be appreciated both by estimators of progressive music and lovers of classic powerful rock.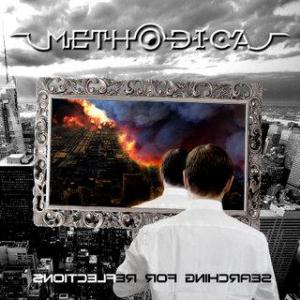 Your one and only album so far; Searching For Reflections was released in 2009. Please tell us more about this album.
We've been working on this album for nearly a year, it took so much time because we wanted it to be exactly as we had it in our minds; consider that we all have a daily ordinary job, so we could work in the recording studio only in the evenings, you can understand that things go on a bit slow this way…. The songs included in the album were played live many times, so they were quite finished when we started the recording sessions. Music was ready, we just needed to put it on a record. The only exception is Heavenland which was composed during the sessions because we wanted vocalist Angela Merlin as special guest on the album, the song was written especially for her. When the work was done, we sent it to many independent labels in Italy and abroad, some of them were very interested in it, and we received several offers; we finally signed with the well-known Italian label Underground Symphony, one of the best in Italy for heavy metal music. We were very satisfied with the result, we got many positive rewievs by music magazines and websites, our album was very appreciated. It was amazing!
What have you been up to since 2009 and what is your latest update ? What is your plans for this year and beyond ?
Since 2009 we've been promoting the album with several gigs and we took part in some Italian prog festivals playing with bands as Twinspirits, Moongarden and Delirium; in November 2009 we realised the official videoclip for the song "Neon" (you can see it on Youtube and in our myspace page); two weeks ago we also realised the official videoclip for the track "The Marble Column", which will be available next month on the web; we have some more live shows scheduled in April, May and September 2011, and we're also working on new songs for our second album. We've got many ideas and things to get realised, and we love it. Stay tuned.
To wrap up this interview, is there anything you want to add to this interview ?
First of all thank you for this interview and for your interest in our music. We hope that Progarchives members and visitors can appreciate our music and our album; if you wish to get more info about us, please visit our
myspace webpage
where you can find reviews, official videos and live videos, music, pics, updated news and much more; you can also find us on Facebook as Methodica Progband, you can add us to your likes if you please. May prog music be with you.
Thank you to Massimo for this interview