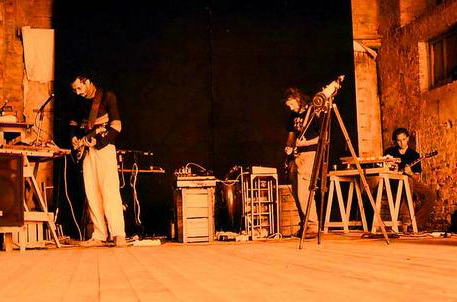 The roots of MAPPE NOOTICHE lay in an outfit named M.C. NOON, formed by Andrea Fiorin (bass, synthesizer, loop machine, voices), Umberto Schirosi (guitars, voices) and Luca Galimberti (percussion, loop machine) in 2000. They played improvised experimental sounds under the influence of Space Rock, Krautrock, and Rock Progressivo Italiano.
The band has so far released one album and I got in touch with them for the story. Andrea answered my questions.
##########################################################################
When, where and by whom was your band born ?
Mappe Nootiche was born in 2002.
Did any of you, past and present members, play in any other bands before joining up in your band ?
Andrea Fiorin, Luca Galimberti and Umberto Schirosi played in a Band named "M.C. Noon"
Why did you choose that name ?
Mappe Nootiche is a intuition of Stefano Benni, an Italian writer.
in a book of mr Benni, "Elianto" , Mappe Nootiche are the maps of imagination: only a little child named Elianto can watch it!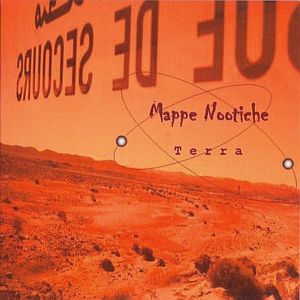 Your debut album Terra was released in 2008. Please tell us more about this album.Terra is our first studio Album.
improvisation music, live album.
Mediterranean. Lisergic. Ambient. Progressive.
Music From the Stars to the Earth.
For those of us unknown with your music; how would you describe you music and which bands would you compare yourself with ?
you can compare us with Mike Oldfield, Ashra, Porcupine Tree, Agricantus, Brian Eno, Pink Floyd, Syd Barrett, Franco Battiato, Goblin, Vangelis, IQ.
What have you been up to since 2008 and what is your latest update ?
well: on march 2011 we played a mini tour in Dijon, France "Music Arts & Festival 2011"
on april 2011 we played at Co-Prog Festival 2011, headliner LE ORME.
What is your plans for this year and beyond ?
IN JUNE 2011 NEW ALBUM!
Title "Cieli Sotterranei" ( Underground Skies) , Label Ma. Ra.Cash Records
To wrap up this interview, is there anything you want to add to this interview ?
music for imagination; positive; our live with visual show!!
Thank you to Andrea for this interview