MILLENIUM is a Polish five-piece neo-progressive band with Polish vocals on their 1st album and English vocals dominating after their 2nd production, generally in the PENDRAGON and early MARILLION styles but also with some spices of PINK FLOYD and classical GENESIS. There are influences of older Polish bands like Collage (as you can in every Polish neo-prog band). The self-titled first album shows symphonic arrangements, even featuring some violin. "Vocanda" is a concept album that will appeal to fans of ARENA, PENGRAGON and IQ. Their 3rd album: "Reincarnations" is full of accessible and melodic neo-prog, a feature that continues to be observed in their most recent output.
I got in touch with the band and Ryszard Kramarski answered my questions.

When, where and by whom was Millenium formed ? Did any of you, past and present Millenium members, play in any other bands before joining up in Millenium ? Why did you choose that name ?
It was June 1999 and a year passed since the release of the album of FRAMAURO. After my friends suggestions I decided to hire a professional studio and record the second album. The songs on this record were to come mainly from the first demo of FRAMAURO, which I recorded in my bedroom in 1996, officially released as a bootleg. The title had to be Last word the end-first demo or how Millenium started. I decided, though, that this time there will be a new vocalist and the drum machine will be replaced by a real drummer. The first new member of the group was the drummer Tomasz Paśko from INSIDE OUT, and after trying a few candidates Łukasz Gałęziowski "Gall" was chosen. After two months the bassman of INSIDE OUT, Piotr Mazurkiewicz joined the group. In August 1999 we entered the B&B studio in the following line-up:RYSZARD KRAMARSKI- KEYBOARDS, ACCOUSTIC/ELECTRIC GUITAR ŁUKASZ GALL- VOCAL TOMASZ PABIAN- SOLO/ELECTRIC GUITAR PIOTR MAZURKIEWICZ- BASSTOMASZ PAŚKO- DRUMS .
How was the music scene in your area when you started ?
Not good for progressive rock !!! pop and poprock only !!!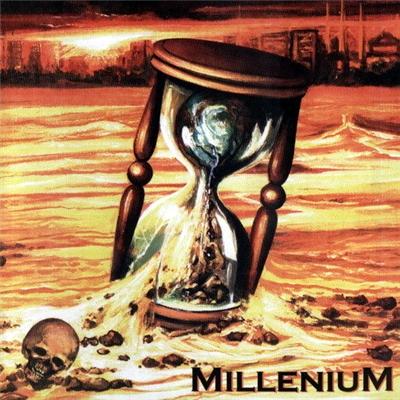 Your debut album was Millenium from 1999. Please tell us more about this album.
In 1999 - the half of the recording session I decided to change the name of the band from FRAMAURO into MILLENIUM and though it was meant to be a temporary name, it's used till now. The album "Millenium" appeared in October 1999 followed by two maxi-singles- "Ecosong" and "There once once a country". However, me and the rest of the band werent satisfied with the effect, especially with the mix (nocomments). Fortunately enough people bought this album and it allowed me to start work on another one. Two months after the release of "Millenium" my cousin Tomasz Pabian left the band. In the end of October 1999 Piotr Płonka (guitar) joined the group and the line-up looked as follows: RYSZARD KRAMARSKI- KEYBOARDS TOMASZ PAŚKO- DRUMS ŁUKASZ GALL- VOCAL PIOTR PŁONKA- GUITAR PIOTR MAZURKIEWICZ- BASS. It was the proper MILLENIUM. For me and the rest of the band the album "VOCANDA" is the debut of Millenium.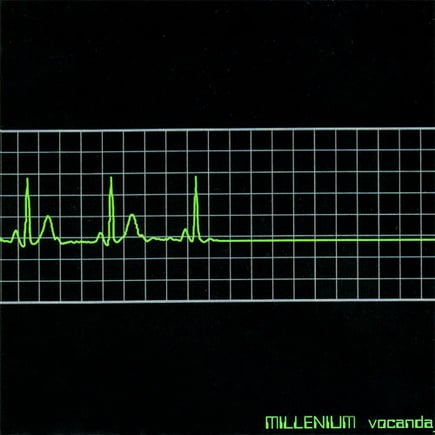 Your second album was Vocanda from 2000. Please tell us more about this album.
"VOCANDA" was released in November 2000 and was followed by a maxi-single "Lady Cash Cash" which was editted in small amount and directed to the wrong people (from important radio stations). However this time we were happy with the end result and the album is still selling well. This a story of Daniel and his trouble in Purgatory stop after crash. Our first concept album.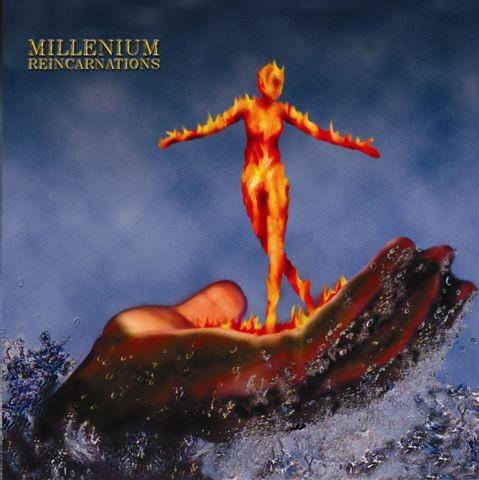 Your third album was Reincarnations from 2002. Please tell us more about this album.
Half a year we were recording our album "REINCARNATIONS", which appeared in May 2002. The Polish version was followed by a maxi-single "Cygara smak", released in December 2002.This is album about a 12 theories of reincarnations both in the musical and literary sense.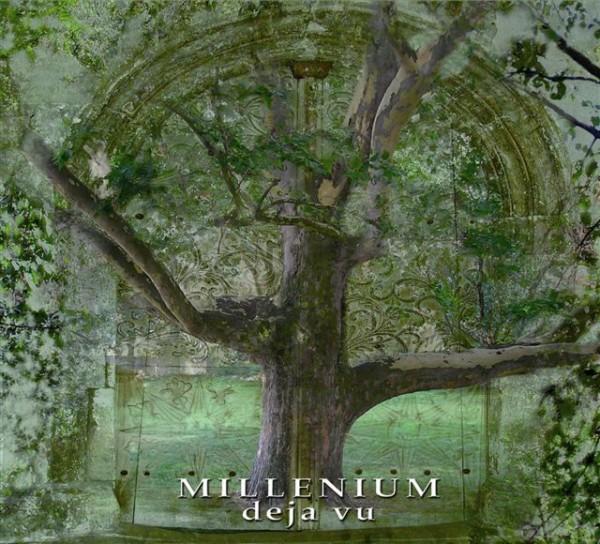 Your fourth album was Deja Vu from 2004. Please tell us more about this album.
In december 2002 I opened a big professional LYNX MUSIC STUDIO oriented on art-rock. Here I started on twenty songs for the late st album. Before the recording session Piotr Mazurkiewicz and Piotr Płonka left the band and new musicians came on their place- Przemek Drużkowski (guitar) and Krzysztof Wyrwa (bass and Chapman Stick bass). The first ten songs were recorded between August 2003 and March 2004. The album "DEJA VU" is in sale since June. The new sound of MILLENIUM has the climate of PETER GABRIEL and PINK FLOYD. I could at last say- Im satisfied in 99 per cent with this album. This is a new version of songs from the first album's Framauro and Millenium 1999.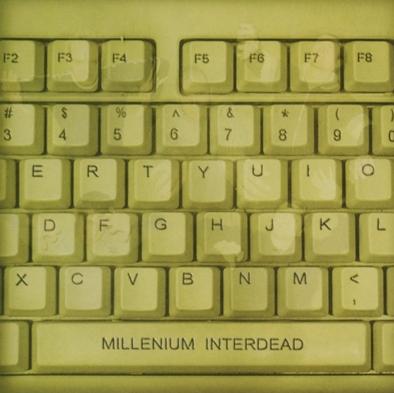 Your fifth album was Interdead from 2005. Please tell us more about this album.
In the process of working on "Deja Vu" the new material was ready to be released on a new album "To Zero, Zero For". However, I got the idea of coming back to the roots of Millenium and create a concept album similar to the second one, "Vocanda". And so I did. The new album "Interdead" tells about Adrian - a man addicted to the internet.In January 2005 the former guitarist Piotr Płonka comes back to the band, bringing along the Gilmour-like sound and Łukasz Gall sings like a real art-rocker. The album is definitely in the style of PINK FLOYD with a small influence of the old MARILLION.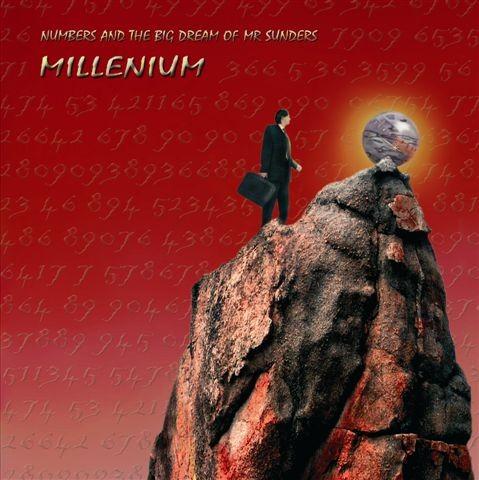 Numbers And The Big Dream Of Mr Sunders from 2006. Please tell us more about this album.
During the work on the album "Interdead" I had an idea of combining the two heroes from "Vocanda", "Interdead" and the album I was working on at that moment. And so the trilogy of the three brothers appeared the oldest of them, John Sunders became the main hero of the latest album "Numbers and the big dream of Mr Sunders". It took almost a year to finish the new album, which was released in September 2006. "Numbers.." is the next concept album, a musical tale about numbers and dreams we all dream. The album tells the story of a John Sunders, who, after having chosen the right numbers, wins a huge sum of money but that is just the beginning of his adventures... Ten songs combined together create the music in the style of Pink Floyd, however performed in a typical Millenium-like manner.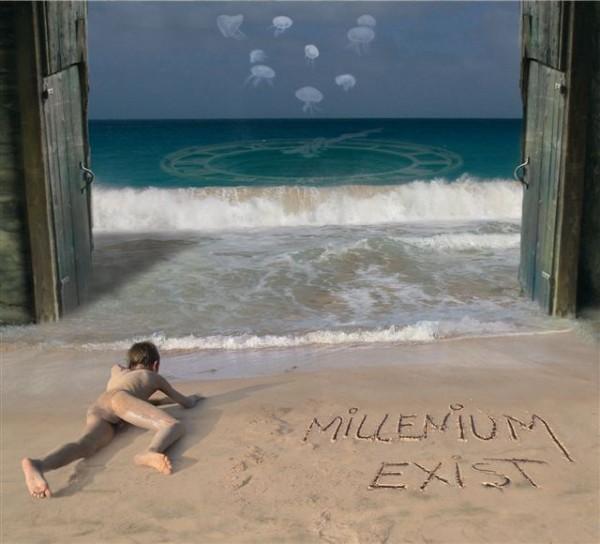 Your seventh and most recent album was Exist from 2008. Please tell us more about this album
In March 2008 I started working on the new Millenium material. It was recorded in the same line-up as "Numbers" and "Three brothers epilogue".The session ended in September. The album is called "Exist"
"Exist" is a theme album, describing through lyrics and music the most important parts of our lives (birth, childhood, love, family, work and old age). This is the most progressive and mature album in Millenium's discography. Four expanded compositions, long guitar solos and rich arrangements. It is the album for the fans of Pink Floyd, Genesis, Marillion, IQ, Arena, Pendragon.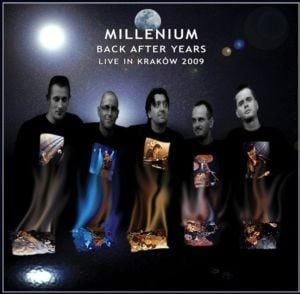 live album Back After Years - Live In Kraków 2009 last year. Please tell us more about this album.
After a short period of performing in the 1990s Millenium became only a studio project with 9 albums released in the last 10 years. The success of the last album "Exist" caused the raise of public interest in the group and gave the musicians the reason to prepare for concerts in May 2009.
The result of that decision is the first DVD album of Millenium with the concert from the 11th December 2009 which took place in Cracow under the title "Back After Years".This is the nearly 140 minute-long concert with almost all the most important songs from Millenium"s discography. New, surprising arrangements are undoubtedly a big attraction of this unique album.
The concert has been released in two versions: DVD and Audio 2CD with changed cover.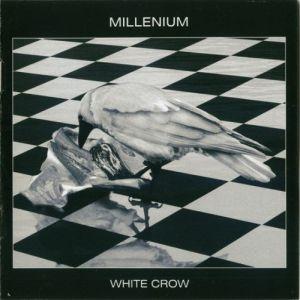 White Crow was released earlier this year. Please tell us more about this compilation album.
There were three important reasons for releasing this unique album.First of all: the year 2010 was the 10th anniversary of Millenium and such an album surely makes an ideal present for all the fans.The second reason: the two older albums "7 Years" and "Three Brothers? Epilogue" have been sold out and will never be re-released again.There were a few interesting songs on these albums which, together with another rarities from White Crow, make a brand new album now. The third reason: Millenium closes with this album the next chapter in its history.On the "White Crow" album you can find some rarities from the years 2003-2010, coming from different compilation albums, promotional singles and maxi-singles, as well as the songs and mixes published for the first time.You can also listen to a new song -"White Crow", written especially for this album.
Besides of the live and the compilation album, have you been up to since the release of Exist ?
Millenium is currently working on a new studio- and for the first time double concept album "Puzzles".
"Puzzles" is musical tale about the complicated man-woman relationship: love, doubt, persistence and hope. Adam and Eve are two symbolic heroes, living in two alternative worlds - nowadays and in the Garden of Eden.
Creating a good, long-lasting relationship calls for persistence, patience, intelligence, awareness and determination and is similar to a jigsaw puzzle, which correctly solved brings satisfaction and fulfillment.
Let us take you on a musical journey of Adam and Eve, it's the journey of us all.
"Puzzles" is Millenium's tribute to the masterpieces such as "The Wall" by Pink Floyd, "White Album" by The Beatles, "The Lamb Lies Down On Broadway" by Genesis and "Freudina" by Eric Woolfson and Alan Parsons.

What is the availability of your albums and where can they be purchased from ?
All over the world : in Europe , USA , Asia in regular shop and shop-on line with progressive style.
For those of us unknown with your music; how would you describe you music and which bands would you compare yourself with ?
Millenium this is classic progressive rock - for me
My inspiration ? Old good progressive bands from 70-80 ( pink floyd , genesis , marillion , camel, yes etc etc.) and new music technologies.
What is your plans for this year and beyond ?
Premiere of "puzzles " in september 2011 and many gigs in Poland , Germany ,Netherlands maybe.
Thank you to Ryszard for this interview