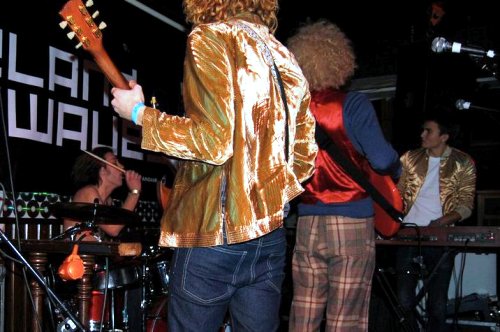 The roots of CATERPILLARMEN, currently a four-piece Icelandic rock project that have positioned monkeys as something of a recurring theme in their music, got started, surprisingly, as a blues band. Ísak Örn GUĞMUNDSSON (guitar), Ingimundur GUĞMUNDSSON (keyboards), and Andri ŞÓRHALLSON (drums) had worked with the former blues-based bass player, but they had been fed up with the simplicity and tried to find a new bassist, for their progressive intention.
I got in touch with the band and Isak answered my questions.
##############################################################################
Your biography has been covered in your ProgArchives profile so let's bypass the biography details. But which bands were you influenced by and why did you choose that name ?
King crimson elp yes. We chose the name because it's much better than god.
How is the music scene in Iceland these days and how is it to run a band there now ?
Music in iceland is diverse. It's fun to run a band so we do it. We get beer most of the time. But no money honey.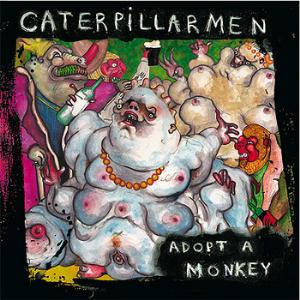 Over to your albums. Your debut album was Adopt A Monkey from last year. Please tell us more about this album.
Adopt a monkey was recorded in Şykkvibær, a very small settlement which is famous for its potatoes. There we recorded and watched movies and had very much fun. It was very much fun. Our very good friend and pedophile Leó Ingi recorded the album. He is much better than god.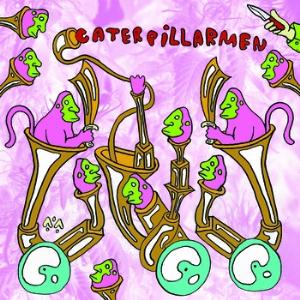 Your second and most recent album is Caterpillarmen from earlier this year. Please tell us more about this album.
The self titled album was recorded with our audio go-to-guy Friğrik Helgason at his studio in Hafnarfjörğur. We wanted to create something more, and this was it.
What inspires you to create new music and what is your recording technics ?
What inspires me to create music is having sex.
Just to give those of us who are unknown with your music a bit of a reference point or two: How would you describe your music ?
It's proggy, but raw.
Both your albums is free downloads or streaming if I am not mistaken. Why are you giving your music away for free ?
I look at it this way, with the internet anyone wanting to listen to our music, or any music, can do so without much effort. That just leaves, money-making wise, touring and merch and selling your own handmade cd's (and one day vinyl hopefully :))
What is your plans for the rest of this year and beyond ?
Record our...fourth? fourth studio album, and release the third record which is just about ready any...day now...
and record a jam record with our friends in Bob, and a live record. It's gonna be awesome! and, tour iceland in our new van which we'll buy this june! OH MY GOD I'M SO FKN EXCITED
While i'm on the subject, check Bob out. They should just as easily be applicable for being in the progarchives.
To wrap up this interview, is there anything you want to add to this interview ?
Legalize it! (Isak is probably referring to the banned import of Icelandic rams testicles to USA - tf)
Thank you to Isak for this interview