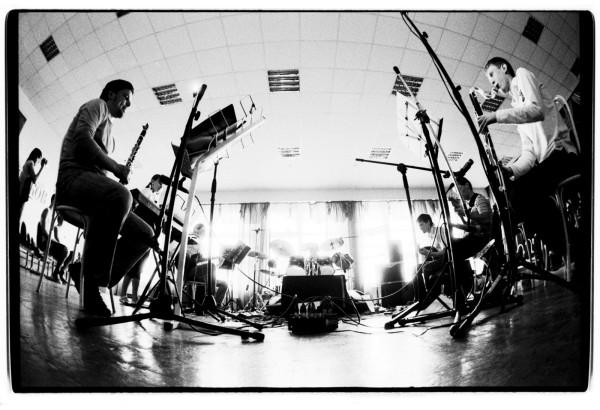 Pikapika TeArt were founded in 2004 in second largest Siberian city of Krasnoyarsk,Russia."Pikapika" means "light explosion" on Japanese. Majority of band's members have academic musical education and in their music the band organically mixes three main components: Slavic traditional music and Siberian folklore, European chamber rock (Henry Cow,Volapuk,Univers Zero) influences and contemporary academic music (Shostakovich,Stravinsky,Schnitke).
Their debut album Moonberry is highly rated and I got in touch with the band for their story. Roman answered my questions.
###############################################################################
Your home city Krasnoyarsk is one of the biggest cities in Siberia and it is half way on the Transsiberian Railway between Moscow and the Baikal Sea. How is life in Krasnoyarsk ?

Yes,Krasnoyarsk is our home,even if we all came from diffrenet Siberia's corners. Comparing with European scale, we are placed very far even from Moscow. But when imagine the size of our country in a right manner we are placed
right in its center! Placed on the great Yenisey river. Nature is very beautiful there and the life is quite acceptable.
To be honest, in cultural aspect we have enough space for improvement still. And for sure there are no wild bears walking around on the city's streets.

When and by who was the band started ? What does the band name means and what is your musical inspirations ?

Everything had started in 2004 from the banal wish to play good music, different from what we heard around.We evenb didn't know such words as "RIO", "Avant-Rock", etc. Such kind of music simply didn't reach us. But even at that time we understood who we are we targeted maximum targets. Many things were changed from then, many musicians came and left the band because of different reasons. But our core, band's philosophy is still the same. All our knowledge is based on classical musical education of almost every band's member. And our inspiration from Shnitke, Stravinsky, Shostakovich grew up to our wish to make something more. At that time the love to Henry Cow, Volapuk, Samla Mamla came as well.
Band's name came from Japanese word "pikapika" ( "explosion of light"). It describes band's existence in full.

How did you get in touch with the Italian label Altrock ?

In 2008 on our myspace site we received mail from Marchello Marinone. From that time we're in constant contact with him. He had enough patience and respect to our work. There were some problems with recording in our region, some other problems as well. But we survived everything and in fall 2010 the world got the possibility to hear the fruit of our common work. Thanks to AltrOck for that!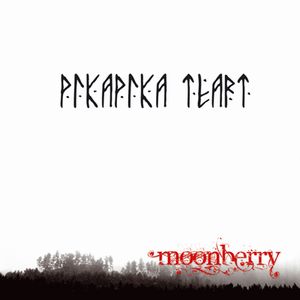 Please tell us more about your only release to this date, the Moonberry album from earlier this year.

The recording process wasn't fast because of technical difficulties in our region. We had no plans about the date of release at all. The only wish was to release the album still in 2010. Just to finalize huge period of our life.

How is your writing and creative processes ?

Band's main composer is Maxim Bulatov. All band works on material in a process making notes alive.
And everything usually are very interesting on the way..

You have done some gigs and festivals. How is the gigs scene in your area ?

We have no serious problems with concerts - it's always possible to play concert in our city. Not on really best scenes , but it's great we have the possibility to play. To be honest, we didn't play too often because of problems with time and line-up. But for now everything is just great! We are always opened for any forms of collaboration. We played gigs with dance collective and with video-installations. And we are active developing free-improvs musical forms. So, we are trying bring more colors in our artistic life by all possible ways.

What is your plans for next year ?

We have a strong wish to play in Europe ,we are ready for that!From other hand, we understand it wouldn't be easy for such a large collective we are. But we are trying.
We have long time relationship with Guigou Chanivier and he asks as to play on his Fest in Avignon. We are dreaming to play there. And bring him a piece of Siberia with us for exchange. Trying to build contacts in The Netherlands.
We are ready to open the door in Europe by any chance! Especially now, when we have good press and reviews on our debut there.
At the time, we are working on the material for our second album.

To wrap up this interview, is there anything you want to add to this interview ?

We have a strong wish to play our music. Against of any problems exist around. We are alive and it's most important thing. And we have what to work on!

Thank you to Roman for this interview

Their PA profile is here and their homepage's here