US act UNIFIED PAST was formed back in 1999. The roots of the band go back to the early 80's, when Stephen Speelman and Victor Tassone started working together in various band projects, and then formed their own in 1990. This band, named Labyrinth, were active throughout the 1990's, and released three full length albums.
I got in touch with the band and Steve Speelman answered my questions.
###################################################################################
We were, and still are, influenced by progressive heavy weights such as Yes, Rush, Genesis and Kansas yet were also influenced by more metal edged acts such as Queensryche, Iron Maiden and King's X. We chose the name Unified Past for two reasons - 1st: we hoped to create a sound with our music that reflected our love for the past as well as the present. 2nd: For our debut CD we re-recorded a few concert favorites from our earlier works when we were known in the United States as Long Island's Labyrinth. We thought this would help a new audience get familiar with our larger body of work, so we also viewed our new CD as a unification of our past and present.
How was the music scene in your local area when you started ?
In 1992 when we released our debut CD, "Breaking Up the Atmosphere", the New York scene was in a bit of a transition. The change of the drinking age to 21 several years earlier began that change. Music itself was changing too - the Seattle grunge movement had begun, as an example. New York was always a good audience for progressive rock acts but it seemed there were less of us out there and we found it challenging to play shows with bands of a similar style. Too often we played gigs with bands whose music was worlds apart from ours and this alienated our audience to their sound and their audience to our sound, so at times it was difficult to grow our fan base.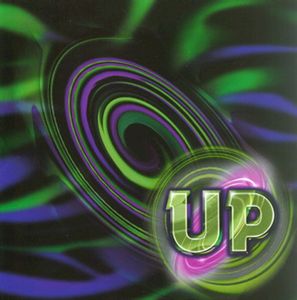 Over to your two albums. Your debut album was From the Splintered Present Surfaces...The Unified Past from 1999. Please tell us more about this album.
It started in 1997 when I spent over a year assembling a new lineup for Long Island's Labyrinth. In late 1998 the new lineup recorded "Endangered Species". We had a release party in New York and had a bit of excitement brewing over the release. At this point in time the internet was in it's beginning stages so we got ourselves our 1st web site. This World Wide Web truly was amazing - within a few weeks we discovered the Italian band "Labyrinth". This was an obvious problem for us. It made no sense to continue under that name if we were going to try to reach an audience beyond the United States. So after a few weeks and about 500 copies sold, we scrapped the project. Shortly thereafter we were signed to Atomik Records and released "From The Splintered Present Surfaces…" in late 1999. This was a whole new recording, produced by Long Islander Chris Pati, and it featured side 1 of "Endangered Species", three brand new songs, and three fan favorites from our earlier days.
And then there was a ten years long break. What happened ?
We spent the early part of 2000 promoting our disc and trying to re-establish ourselves in the music arena. The change in our name hurt us more than we anticipated and it was like we were starting over, even in our home state. Then our drummer, Matt Wood, was severely hurt in a freak landscaping accident. He was hit by a bobcat and it crushed his leg. Now what? We really didn't want another drummer, we wanted Matt to get better. But it wasn't looking good for his leg. Atomik records did everything they could to find us a drummer. We auditioned many great drummers but the chemistry just wasn't there, probably in part because we didn't want it to be there. My wife was also several months pregnant with our 1st child. It suddenly felt like it was time to "Get A Haircut and Get a Real Job". I barely played my guitar for the next 6 years.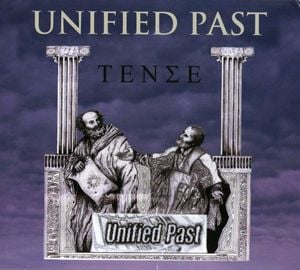 Your second and most recent album is Tense from 2009. Please tell us more about this album.
I moved my family to Syracuse New York and suddenly my situation was so much better for playing music. The itch returned quickly. So I began constructing a studio in my basement and began writing new material. The material flowed pretty quickly. As fate would have it, I also started talking again with original drummer Victor Tassone and he was itching too. So after Victor was on board we started recording a ton of material. We then recruited original vocalist Steve Calovi and he took over for me with the vocals. We tried hard to get original bassist Mike Donohue on board as well as our last bass player Pete Palmieri but both were involved in other bands. Since I didn't know anyone in Syracuse yet, I just handled the bass parts. Vinny Krivacsy played keys for us on several songs but was too far away to do the whole project and was also committed to some solo work at the time. Tense is a wonderful work. Because it was a studio effort and there was so much music that needed to come out it was the type of CD I always wanted to do. I was able to layer many guitars in the studio and I really tried to emulate the layering of acoustic guitars and electric guitars in the style of Jimmy Page and Alex Lifeson. There are some great musical passages in there. On this disc I began experimenting with a King Crimson type linear approach to phrases instead of using chord progressions. Because of the 9 year gap though, we rushed certain aspects of the disc. Looking back we could have left off a track or two to improve the flow of the disc. It is 70 minutes long.
What is the availability of your albums ? Where can they be purchased from ?
Tense can be purchased directly from us at
our website
or through
Melodic Revolutions Records
. Our other three recordings - "Breaking Up The Atmosphere", "Power Of Existence" and "From The Splintered Present Surfaces" can be purchased electronically at just about any digital download site - Itunes,
Amazon.com
, Rhapsody, etc.
For those of us unknown with your music; how would you describe you music and which bands would you compare yourself with ?
Our music continues to evolve. Way back, everyone said we sounded like Rush. I do not think so anymore. I would say we play a style of progressive rock that is progressive more in mood and feel than it is in difficult licks and crazy jams (Which I love, by the way) I think our new music leans more towards Porcupine Tree and Spock's Beard than Dream Theater, as an example.
What have you been up this year, what is your plans for this year and beyond ?
We have been recording our follow up to "Tense" - it is called "Observations". 11 songs and 65 minutes which continues to find us evolving. Due to the personal content of several of the songs, I am singing on this disc, as I did on "From The Splintered Present Surfaces". The cd is due out in July - stay tuned. We are very excited about this project. A lot of time and energy has been spent. Our producer, Frank Tassone, has made a huge impact on this recording and has even helped control my writing excursions at times! We are already working on new material and would really love to turn this two piece into a band. We are currently looking for a bass player and a keyboardist to help us complete our next project and eventually get out live again.
To wrap up this interview, is there anything you want to add to this interview ?
We made a video on you tube of us performing Emerson, Lake and Palmer's song "From The Beginning". We did it just for fun and it came out cool. Check it out and please stop by our web site. We love to hear from our fans - you're what keeps us going!

Thank you to Steve for this interview