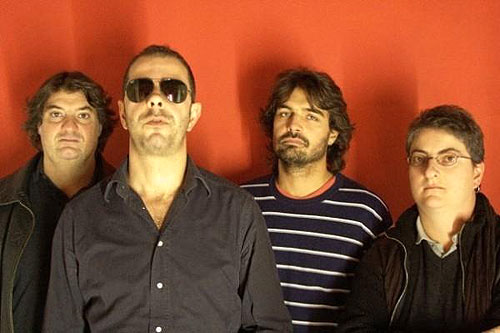 VOID GENERATOR were formed in Rome around 1996 with an initial line-up of five local musicians who had already worked together in previous projects. The declared intention was to share the psychedelic atmosphere of the predecessors in the genre. First they worked out a contribution to a compilation of local bands. Then reduced to a quartet the band spent a long period of musical experimentation in their recording studio called 'The Wizard's Garden'.
I got in touch with them and Sonia & Gianmarco answered my questions.
#############################################################################
Your biography has been covered in your ProgArchives profile so let's bypass the biography details. But why did you choose that name and which bands were you influenced by ?
Gianmarco: Well, we were thinking about 'mondo generator' from blues from the red sun as a right name for the band, then someone disliked it, maybe Sonia, and we decided to use Void Generator. Sonia said 'void!'…a sort of genesis…so here you are the Void Generator. About influences I think that they are so much, from seventies to kraut, space ecc. No band in particular though.
Sonia: During that period, I was obsessed by the word "void", I wrote a song titled that way too. About my personal influences, I am a total fan of electronic experimental music and kosmische kurier as well as English 70s prog and psychedelic rock, but I don't deny contemporary classical, mainly Stockhausen and John Cage.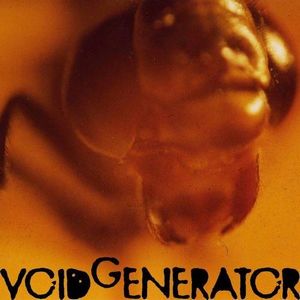 Over to your two albums and the one EP. The EP Void Generator was released in 2004. Please tell us more about this EP.
Sonia: Although I was a founder member of the group in 1996, I went away for about eight years and I came back to VG in the late 2006. My first recording session with the group was in 1998 for Fluido Distribuzioni, a song called 'God of the Space'. At the beginning I was playing keyboards, but worked out at bass guitar too, with another post rock band. When I came back in the band, I was a bassist over any other thing. So this is for telling you that there is an early recording of VG with myself as a member that comes before the VG 2004 EP.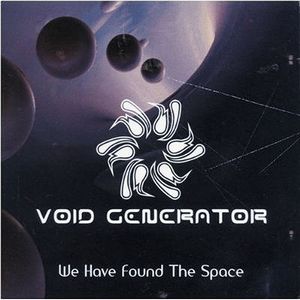 Your first album named We Have Found The Space was released in 2006. Please tell us more about this album.
Gianmarco: There were many different ways to feel those songs and we tried to put them together. All with a 'space' mood. We worked on many ideas – I remember that we had about 6/7 B-sides never published.
It was all too fast by one side and too exciting by the other. Then the band had a new line-up because is not so easy here in Italy play as a 'different' band. You can hear some different style in it, from space to kraut.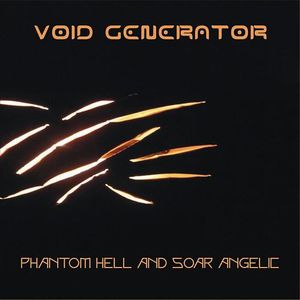 Your second album named Phantom Hell And Soar Angelic was released last year. Please tell us more about this album.
Gianmarco: It is mine, we say, because I've written most of the parts, even because the members were floating in and out…of Grace ! (Mudhoney…)…so ideas were ready to take their shape. Well, it was a deliverance, thousands sounds, notes, rhythm changes, effects and so on. Some songs took a couple of months to be checked out ! But it was a trippy experience…when we were listening to the raw mix – I remember the sound engineering had a dozen of regression, up to 5 years as he said many times…poor Sandro !
Sonia: We worked hard for this recording. It took about a whole year to put together all the right sounds and impressions to make it sound like we wanted. The goal was to reach a deep rockin' mystic state of mind to fly over solid state matter and flow throughout a perfect mental condition that let us identify ourselves with the epic figure of The Eternaut, the Man that comes from Elsewhere…The listener must go crazy in about ten minutes from the start: this is our declared intention. It is a psychedelic rock cd, but the phantom of prog runs across all over it.
How would you describe your music and which bands would you compare yourself with ?
Sonia: It is a psychedelic trip into the void! Nothing more, nothing less. There are many bands that influence ourselves but none that is this similar to us to make a serious comparison. In our myspace profile you can find people's opinion: "Bands to which they have assimilated us so far: Pink Floyd, Van Der Graaf Generator, Gong, Hawkind, Porcupine Tree, Kyuss, Sad Lovers and Giants, Amon Duul II , Motorpsycho, Colour Haze, Patto, King Crimson, WE, Dozer, Truckfighters, Litmus, First Band From Outerspace, Space Mirrors, Black Sabbath, Monster Magnet, The Beatles, New Order, Q.O.T.S.A., Rush..." and so on…
Gianmarco: This a classic question where I am not able to answer…because we don't have a specific influence. It depends on the album. If you'll listen to our next ep named Collision (2011 June the 1st) you can hear a different band. I think that the whole our music has a common matrix of space/psychedelic mood that is facing with several and different approach. Now more heavy, now more progressive in a wide sense. Check it out !
What have you been up to since the release of Phantom Hell And Soar Angelic ?
Sonia: I was studying philosophy for my second degree at the University…I've been writing two books and I have a new cultural blog at
www.criticaimpura.wordpress.com
...
Gianmarco: I am a lawyer, so I am just after court things…
How is your gigs situation ? Is it easy to get gigs now for your band ?
GM: Not so easy get a gig here, rock music is for crazy people here. If you like suv, ecstasy and bunga bunga Italy is heaven, hell for 'different' people…
What is your plans for the rest of this year and the future ?
Sonia: We want to keep playing without making money, of course. Seriously, we want to improve our musical productions with Phonosphera Records, for which we are preparing another full length album after the next EP, an album of songs and suites alternated, with more reasoned sounds and noises and a sort of concept to put it all together with an unique sense. Let's keep in touch visiting from time to time
www.phonosphera.com
...
Gianmarco: We're planning some releases, may be 3 within 12 months, 3 miscellaneous songs that will live in a sole band.
To wrap up this interview, is there anything you want to add to this interview ?
Sonia: In this exact moment I'm thinking about the art of loop, and want to leave you with a sentence by Brian Eno: "repetition is a form of change". Always remember it, mate…
Thank you to the band for this interview