DAVID BAGSBY is a Cherokee musician now residing in Kansas City. He studied jazz under Stanley Jordan, but jazz is only one component of his music - he is incorporating many elements of symphonic progressive rock, as well as acoustic/ethnical elements, and a plethora of analytical in-depth approach, such are Euclidean Space and and alternative tunings.

In addition to his eclectic musical approach, he's also involved in photography and film making.
I got in touch with him and he kindly answered my many questions.
Just to start with, please tell us more about your background and why you took up music. Which bands were you influenced by ?
My first attraction to music was via cinematic scores and cartoon soundtracks. A big reason I like Progressive Rock is that it shares qualities of those styles; never know where you may travel from moment to moment. An interior adventure as opposed to something more formulaic...and also a gigantic timbre palate.
Tulsa Oklahoma, where I was born and raised, was fortunate in that there was an FM station (KTBA) that played non stop Prog. I was exposed to King Crimson and Gentle Giant via that channel. The more mainstream FM stations were playing Yes and ELP so there was rarely a time when you couldn't hear Close to the Edge or Karn Evil 9 in it's entirety at least once a day somewhere. More current Prog groups I like now are Animals as Leaders, Wobbler, and Ezra Winston. There are lots of other artists from different fields like Blotted Science, Eldar Djangirov and Jean Luc Ponty that are doing very adventurous things of note. There is no good or bad music, there is just music…beyond that, merely preference.
I started playing piano in 1973 after discovering that the organ work I kept hearing in monster movies was Bach's Toccata & Fugue in D minor. In 1976 I started playing guitar and that is my main instrument in terms of performance. I have played keyboards in a lot of bands but mainly I use them to compose or orchestrate. Keyboard heroes are Jobson, Wakeman, Emerson, Banks, Minnear and Tommy Mars. Guitar players I like are Holdsworth, Rabin, Jarzombek, Kottke, Montrose, Gilmour, Django Reinhardt and many others.
I started playing professionally at age 16 in 1976 with my brother Steve. We did a few original things but mainly novelty stuff by Spike Jones, the Hoosier Hotshots, Tom Lehrer and Homer & Jethro. After playing in a house band for a local theater company for a few years, I went back to school and got a music degree. Eventually I started my label Esotericity Music (ASCAP) and the first release was the Aviary. I had the good fortune to be able to study under jazz guitar legend Stanley Jordan. He totally changed the way I approach playing & composition. I was honored to do a synthesizer solo for Ron Jarzombek's "Spastic Ink: Inkompatible cd. That project included Michael Manring, Jens Johansson, Sean Malone and Marty Friedman. I met Ron at a Watchtower gig and we've sent tapes back and forth for years. I can't speak highly enough about him…pure genius and a nice guy.
This is an archive based interview also intended for the fans you get well after both you and I have passed away so let's go straight to your albums. Please give us your long or brief views on your albums, starting with.......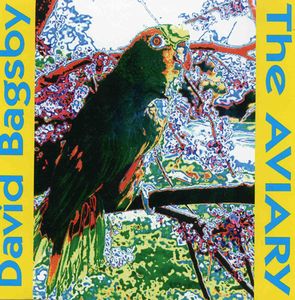 The Aviary (1991)
Actual birdsong controls the pitch, melody, rhythm and dynamics. Every musical element is generated by the bird. I only provide orchestration. It's like scanning a photo then changing the colors. This project has been described as music from another galaxy and it is definitely not something you're going to be able to hum while you work…at least not very easily. I've used this same approach with location recordings and have a very large amount of materiel waiting to be finalized.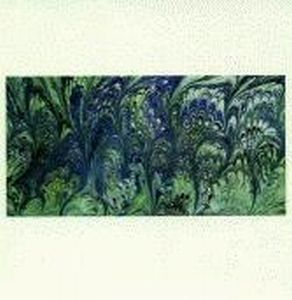 Xen (1995)
This is a duet with Kurt Rongey of Underground Railroad fame. We played in a Prog band called Crunchy Frog in Fort Worth Texas with Bill Pohl (also of Underground Railroad). Kurt went to music school in England and on his breaks, we would record these experiments. Over time there was enough material for a release. The songs are based on Fibonacci sequences, prime numbers or just totally random things like dice. After a while it was decided to try and create a Wagnerian scale work based on Max Ernst's collage novel 'The Hundred Headless Woman" so the writing shifted to more of a programmatic approach. We only did a couple of shows; the last opening for the Legendary Pink Dots. I always enjoy collaboration as it tends to take you in unexpected directions.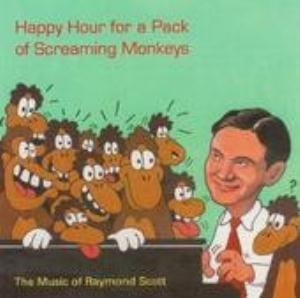 Happy Hour for a Pack of Screaming Monkeys (1998)
A tribute to Raymond Scott whose music was used in hundreds of cartoons from Warner Brothers to Ren and Stimpy. Initially it was to be a solo album but eventually was opened up to other renditions by various friends. About half the album is me under different pseudonyms and the rest are guests. Kurt and Bill are on there as well as my brother Steve, Ron Jarzombek , Kevin Leonard of North Star and a host of others.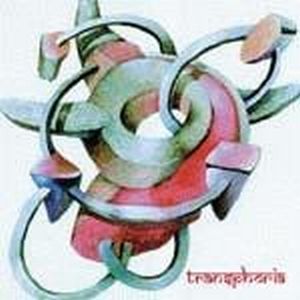 Transphoria (1999)
This is a more straight ahead sort of Progressive album that took several years to finish. I had the assistance of Candy Gaffen on grand piano, vocalist Jenny Labow and mastering help from Martin Halstead. Some of the acoustic guitar things were written back in 1977 and other bits evolved over many years. Italian Prog Label 'Mellow Records' released it initially but now it's available at Amazon along with a few other cds'. This album has a lot of structural interweaving between the longer songs. I've been working of the follow up since 2001.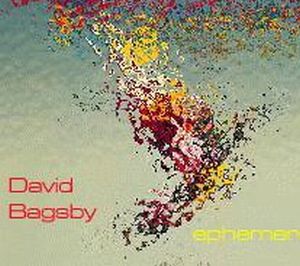 Ephemeron (2001)
A collection of humanly impossible rhythmic hierarchies. At least 3 concurrent time signatures are occurring at any given time…sometimes up to 5. I have a lot of other pieces in this same vein that I would like to finish someday. The matrices were done back in the late 1980's. There is also a bonus track 'Hydrophony' which is the Aviary approach applied to the sound of a creek.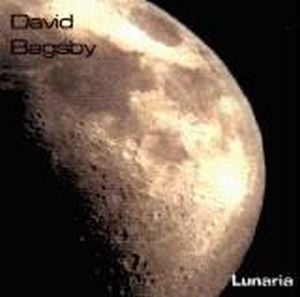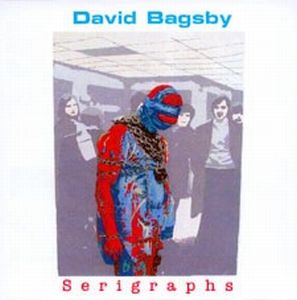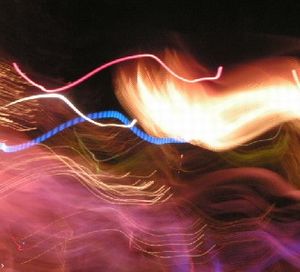 Lunaria (2004)
Serigraphs (2005)
Syllogisms (2005)
These 3 projects were done simultaneously. I tend to do a lot of different things and eventually have enough similar stuff to put an album together. So I will go for a few years then suddenly release 5 albums at once. Lunaria is atmospheric soundscapes. Serigraphs is a wide range of things based on the art work of Robert Smith (a friend from Boy Scouts) and Syllogisms is another variety collection that I used as soundtracks for the short films I do as Good Taste Theatre. This group of releases was the last wave of writing before I met Stanley Jordan and took a new approach.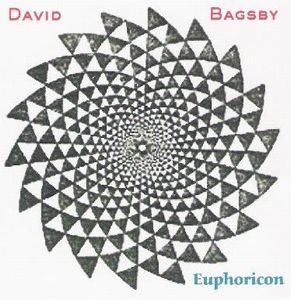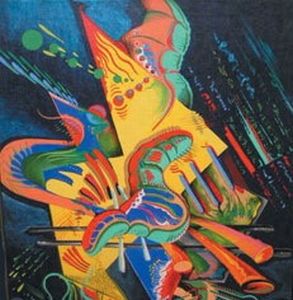 Euphoricon (2006)
Hallucinographs (2006)
These were done at the same time as an experiment to try to be more spontaneous and try and find a way to utilize ever thing I had recorded. Halucinographs is the result of an entire years' work (4-18 hours a day for 360+ days). I think it's my most cohesive work in terms of propulsion. The goal was to take you on a journey and hopefully you start listening and suddenly the albums over…I tried to make it seamless.
How would you describe your development from your first album to the most
recent one ?
Things hinge on whatever technology is available at the time. With a virtual infinitude of possibilities, it's easy to be overwhelmed and lose momentum trying to fix things that probably should just be redone or scrapped. I like a wide range of things so it's difficult to focus on one area for long. Nature tends to side with the flaw so I'm always hoping some accident will lead me to a secret garden…which it often does.

How would you describe your music ?
Eclectic with no particular niche which makes it hard to market. People expect you to do things that can be easily categorized. These pieces take on a life and logic of their own so I'm just sort of a midwife. Nowadays I have a huge collection of indescribable works that I'm not sure which direction to lob.
You have released a lot of albums and have done some gigs. What is your experiences with the music industry and the gigs promotors ?
Played in a lot of different bands but none that ever got to any industrial scale. When I decided to start my label in 1991, I sent out promo's and got airplay and reviews but I'm still fairly underground. Keyboard Magazine has been very supportive over the years and pretty much all the Prog zines as well.
I'm getting further away from normal music as I get older. I'd like to abandon the business side completely and just give things away…which is what I'm doing now on Soundcloud with shorter pieces. The longer works go to Amazon mainly just because it's easier. I hate mp3 so eventually everything may be at Amazon on cd only.
What is your current status and do you have any plans for this year and beyond ?
A large scale work for synthesizer is nearing completion. An orchestral symphony I've been working on for nearly 30 years that may be nearly done or may take another 2 years to finish…it's up to fate in terms of motivation and technology. It would be great to work with a drummer again or maybe a live acoustic guitar thing. A Prog group would be fun but finding people who will put the amount of effort in that's required for little chance of playing anywhere is a large hurdle.
Is music your main occupation in life or do you have a "normal" job too ?
Music is a path that I've spent a huge part of my life pursuing. I've had many day gigs that support my music habit. I've done music exclusively but it tends to be all business and no music so I prefer to just have a day job to pay the bills and let music just be something I do for enjoyment rather than commerce.
To wrap up this interview, is there anything you want to add to this interview ?
I would urge everyone to support your favorite bands by posting them out to Facebook or wherever you can…I try to lure people to the more obscure groups by posting out mainstream stuff like King Crimson or Genesis (to draw attention) then post Cairo or District 97. This method works and I'm always happy when I can help someone discover a new artist.
Thank you to David for this interview