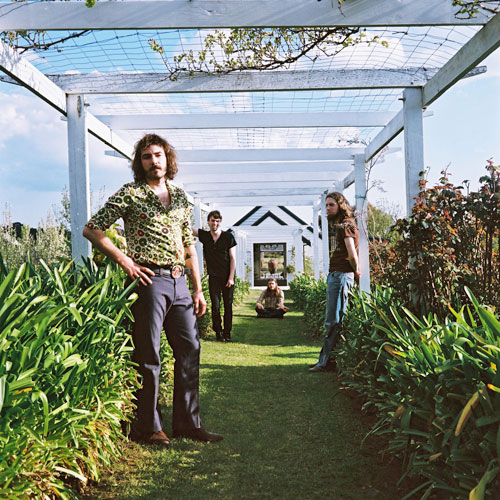 THE OVALS, formed as a four-piece rock outfit in Melbourne in 2006, and after gigging and writing for a few years emerged with their first independent release 'Inner Space' in 2009, somewhere in between the realms of Psychedelic, Progressive, and Space rock. Taking inspiration from bands such as Pink Floyd, The Doors, Radiohead and also their own reflections on life, they twist vast atmospheres into structured musical narratives via sweeping guitars and attacking keys grounded by bass and drums.
I got in touch with them and they answered my questions.
#####################################################################
When, where and by whom was your band born ? Did any of you, past and present members, play in any other bands before joining up in your band ? Why did you choose that name ?
The band was birthed by the cosmos 5 and half years ago in a shed devoted towards the cultivation of dried roses. In this setting Tadhgs W Neal (guitarist) and David Kalkman (Keys) learned the art of seeing sounds and hearing the hue of colours that surrounded them. Before that the drummer Duane Manning played in an Elvis tribute band and our first bassist, who's playing appears on Innerspace (first EP) was a yound lad from North England. Daniel Smith, the current bassist, played guitar in Melbourne band St James. The name arrived through the realisation that the suns particles arrived through our atmoshpere in the shape of an Oval. This distorted dimension is the form in which all life springs on earth. And so The Ovals speak for all life, all be it through our interpretation of Friedrich Nietzsche. Dig!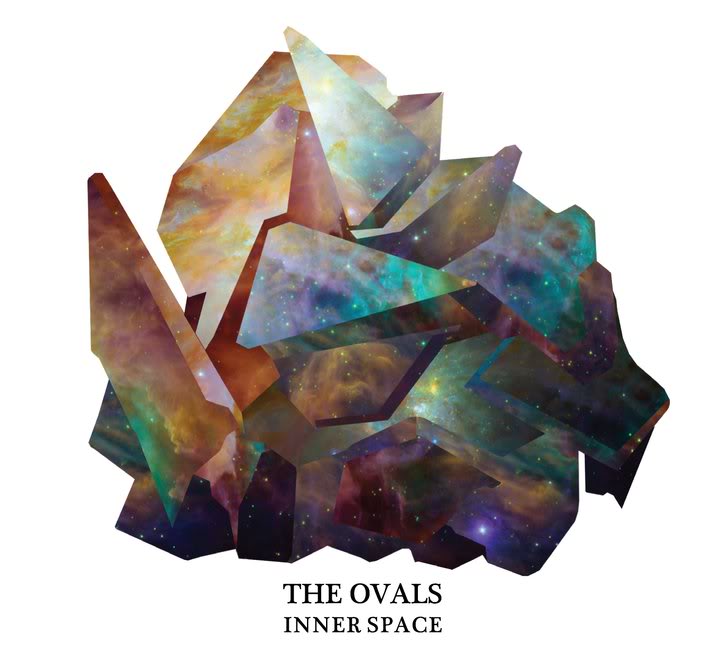 Over to your two albums. Your debut album Inner Space was released in 2009. Please tell us more about this album.
Innerspace was a labor of love and complete innocense surrounding the psychedelic genre. The song structures are more odd than that of the new EP. We like to think that our song writng has progressed in such a way that our songs flow better which was something we were always striving to do. But we all hold a special love of this EP. It was recorded in the alpine regions of Victoria in a wooden lodge over the course of a week. The clouds would settle over the mountains every eve and make the ghost gums appear a surreal vision among the rock filled streams and dew covered shrubs. We like to think these images are nestled in with the music created on the album. But we'll look back on it more later in life like a warm hug of fantastic memories.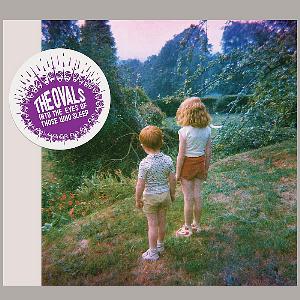 Your second and brand new album Into The Eyes of Those Who Sleep has just been released. Please tell us more about this album.
Into the Eyes is a collective effort of four songs painstakingly put together over the course of eight or so months. Another step in our musical growth. Weve already surpassed this material with our newer songs but they are all necessary and good songs for what we were writing at the time. These tracks have much more of a rolling feel than those on innerspace, a psychedelic prog steam train if you will. The more rolling sound was found when our new bassist got hold of the group and buried himself into the song writing like a little tick. Were all better musicians now also and it definatley shows through in the songs. It has been recieved well, and this is pleasing to our cause.

How would you describe you music and which bands would you compare yourself with ?
Like a planet blessed with sun, a groove in the earth blessed with water and a wild dog blessed with a farmers sheep herd. In terms of sounding like other bands, theres a smattering that gets thrown our way and we plan to conquer them all. Although we are well aware of the difficulties that face us when one thinks of ELP or Van Der Graf Generator and the like. Some of the others are reachable however, and we plan on doing that over the vast slog that awaits. One must be prepared to stare into the eyes of all who sleep should they want to achieve anything great.

Besides of the new album, what is your latest update ? What is your plans for this year and beyond ?
We plan to record again at the soonest possible date. But we have a small film in the making which will feature three songs played live in a field at the foot of Mt Baw Baw in the alpine region, back to the scene of the original crime you might say. This will feature everything; from our philosophy to Poetry and excellent film expertease from some very talented men working in Melbourne at the moment. The music on it will be Huge. We will also be booking more tours around Australia and attempt to leave the country should we be allowed.

To wrap up this interview, is there anything you want to add to this interview ?

New infant, I give you a seminal moon,
Dripping beams through a pregnant night,
To freeze times wintry stream,
your only infinite delight.
Cold winds droned by your ear,
Singing hymns like a ghostly seer,
And you dragged your body
through the grass at night, towering
inferno's of your minds twisted sight.
The sweet motherly breats of nature
with it's darkled trees against the sky,
will give you no pity, for it's love is born
entirely of your eye.
If you fall into a stream, weak and shivering
Because some Ewe will not give you fleece nor milk,
Rest assured that there was no evil,
Just minds of ill refute.
Should you pass the dreams of tender alacrity
then poor child i give you lurking mortality.
But do not curl from the hand that passes
blessed oblivions sweet phlight, find futire joy
in your last infinite delight.
T.W Neal
Thank you to The Ovals for this interview