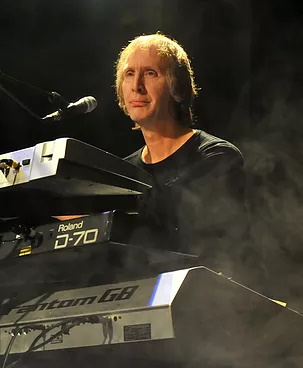 Ton Scherpenzeel is commonly known because of his work as keyboardist, composer, producer, arranger and lyricist for Dutch 'prog-art' rockband Kayak. He began Kayak in 1968 in Hilversun, Netherlands and many aspects of their sound was not that disimilar to Supertramp or Alan Parsons Project.In 1980 they disbanded and Ton Schepenzeel worked with Camel, guesting on the Pressure Points Live album in 1984, credited on Stationary Traveller, and Dust & Dreams in 1991.
I got in touch with him and he patiently answered my many questions.
#############################################################################
You have a background from both Kayak and Camel. Which albums did you take part in and have you also been involved in any other bands and/or albums ?
All Kayak albums and several Camel albums: Stationary Traveller, Pressure Points (live), Rajaz, Dust and Dreams.
I have been involved in many other albums and bands. See my
personal homepage
(even in Dutch if you can read the titles.
How was the music scene in your area when you started ?
I grew up in a town called Hilversum (known for Dutch radio and TV) where not much happened, not like Amsterdam or the Hague. A few local bands, some had a little national fame.

Over to your three albums. Your debut album was Le Carnival Des Animaux from 1978. Please tell us more about this album.
I have studied double bass (classical) and once played the original work from Saint Saens during my studies at the music academy. I thought it would be nice to do a modern interpredation. I liked doing it, but I can not bear to listen to it anymore.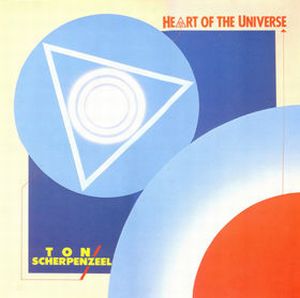 Your second album was Heart Of The Universe from 1984. Please tell us more about this album.
Kayak had broken up, and the band after that, called Europe (not the Swedish band) stopped within one year. I was lucky to be able to make a solo album so I could still record my songs. It is mainly synthesizer, half vocal, half instrumetal. I met singer Chris Rainbow during the recordings of the Camel album Stationary Traveller in London and really liked his voice so I asked him to do the vocals.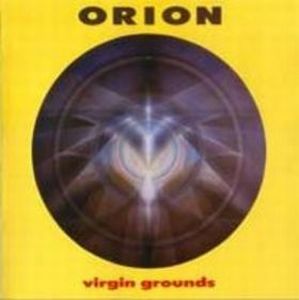 Your third and most recent album was Virgin Grounds from 1991. Please tell us more about this album.


That was originally a music score for a TV series, called Conquer The Arctic. It was a contest between teams in Northern Norway, with lots of ice, snow and cold. I decided to release it as an album. Officially it's underthe name Orion. I had problems with the record company that released it but they never gave me a contract. I think 12 copies has been sold so they really are collector's items. Again, it's lots of synthesizer, this time no vocals. It is mainly atmospheric, background music.

For those of us unknown with your music; how would you describe the music on these three albums and which bands would you compare yourself with ?

That's for other people to say. I consider myself as a composer/writer first. And my work has been quite eclectic the last 25 years. My solo albums have been, till now, only side products and are not really representative for what I do.

Your albums is rumoured to be unavailable. Please update us on this. What is the availability of your albums and do you have any plans to make them available again ?
Carnaval Des Animaux can be ordered on demand (Fonos.nl). Heart Of The Universe can be found and purchased at
WWW.KAYAKONLINE.BIEDMEER.NL
, our own webshop. But only a few copies are left now. I am not sure if it will be repressed again. Virgin Grounds is not available anymore.

You have been both observing the music scene for the last forty years and been a part of it. What is in your view the future of the music scene and the music industry ?
I don't know. There'll always be music and so there will also be an industry. But lots of things has changed for the worse. Obviously, the CD sales are so low, it's almost becoming a hobby to make one nowadays. Unfortunately, playing live does not completely make up for the loss of income. Many people sort of expect to get your work for free. The good thing is, it is forcing the industry and musicians to become inventive. We'll see what happens.

Virgin Grounds was released 20 years ago. I have noticed you have a website, but Dutch is a language I do not speak. So in English; what have you been up to since 1991, what is the latest news and what is your plans for the future ?
I have been writing lots and lots of music for Dutch theatre (ballet, youth and family, musicals) and since 1984 I am the composer/pianist of one of Holland's most popular cabaret performers called Youp Van't Hek. Dutch cabaret (for lack of a better word) is something between stand up comedians and singing story tellers. I do a lot of live tours with him. Much can be seen on Yotube and of course, since 1999 Kayak reunited and we released more albums in the past decade than we did in the 1970s.

To wrap up this interview, is there anything you want to add to this interview ?


Yes. I'd like to bring Kayak's new album Anywhere But Here to your attention. It will be released in September.
Thank you to Ton Scherpenzeel for this interview