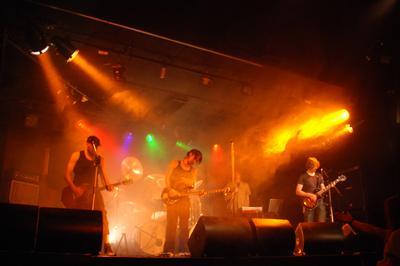 MIOSIS was founded in Gothenburg, Sweden in the late summer of 2005 consisting of Mikael Mangs Edwardsson (bass), Matt Axelsson (drums), Torin Williams (vocals), Mårten Bergkvist (guitar), and Henrik Von Harten (guitar). The focus of the band is to create music that is both emotional and complex. All the members are fans of melancholic bands like RADIOHEAD and MASSIVE ATTACK, but also heavy and progressive bands like TOOL, MARS VOLTA, and ISIS. With the poetry of drummer Mattias Axelsson they started to create music and found their own sound early in the process.
I got in touch with the band and Fabian answered my questions.
######################################################################################
Your biography has been covered in your ProgArchives profile so let's bypass the biography details. But why did you choose that name and which bands were you influenced by ?
We all found the eye and the pupil very fascinating. Balancing light and dark to perfection, wish we all could have that ability.
At that period of time (around 2004) I remember us listening to a lot of Cult of Luna, Radiohead, Tool, Isis, Mars Volta, Meshuggah, Massive attack, Mastodon and Deftones...probably lots of other stuff too, that has escaped my mind right now....
How was the music scene in your district in Sweden when you started ?

Well, the Gothenburgh sound, the melodic death thing was big, I guess......lots of bands, too many in a way, and you are trying to evolve and push yourself to be able to feel that youīre one of the bands thatīs interesting enough.... a lot of times I felt we just closed ourselves in our own little bubble, our cocoon of passion and music, and didnīt care much about any other bands....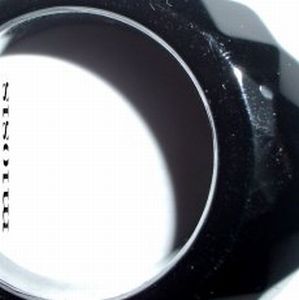 Over to your one album and EP. Your debut release was the Konvolut EP from 2007. Please tell us more about this EP.
Torin Williams sang on that one, he is doing some voice project now under the name Xorbelbeeb, you should check it out.
There is a beautiful song called "I wont fall down" that gets me every time I hear it.
"Without the scars" didnīt make it onto the album, but we talk about that song every now and then as a bit of a lost friend....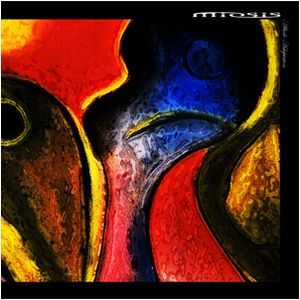 Your second and most recent release was the Albedo Adaption album from 2009. Please tell us more about this album.
Well, its a bit funny, because I wasnt in the band when that was recorded. I heard these songs that I had seen being born and made into finished pieces of music, but I wasnt playing on the recording. It was weird at first, but when I rejoined the band and learned the songs again, it felt as they came closer to me again. Sorry for the egoistic approach on that answer, but that was what came to mind. Also, for me, "Red" is the strongest track. The album seems to keep spreading around the world which makes us motivated for new recordings.
What is the availability of your Ep and album ? Where can they be purchased from ?
To be honest, I am not sure about the EP right now. Iīm sure itīs out there somewhere.
The album is available to buy on Amazon, Itunes, Cdbaby etc. And it can be heard on Myspace, Last.fm and Spotify for those who just want to listen for free on the net
For those of us unknown with your music; how would you describe you music and which bands would you compare yourself with ?
That question always make it difficult to get words to crystalize and form sentences, but I will try.....There is certainly no humor in it, from our point of view, anyway, although we laugh a lot when we try to break out from our comfortable zone of musical creation. Our music is a bit dark, but not the evil kind of dark, I like to think about it as passionate....I like the cleansing feeling of playing it and listening to it and I hope it is worthy to the serious feelings it is created from...humble, but heavy. Miosis could be described as a mix of Isis, Genesis and Neurosis, and it rhymes, too.....
What have you been up since 2009, what is your plans for this year and beyond ?
We went to Germany and played a few shows and after that we have changed a few members back and forth but now everything has fallen into a great place.
We have created a lot of new music and it will be excellent to record it this fall and winter. I believe it will be album number two and three within a year from now.
Gigs are also something we are looking forward to. It would be really nice to come and play in Norway, for instance.
To wrap up this interview, is there anything you want to add to this interview ?
I love being a part of this band, it helps a lot to maintain some sort of psychological health.
Take care.
Peace, love and thank you, for letting us into your minds.
Thank you to Fabian for this interview