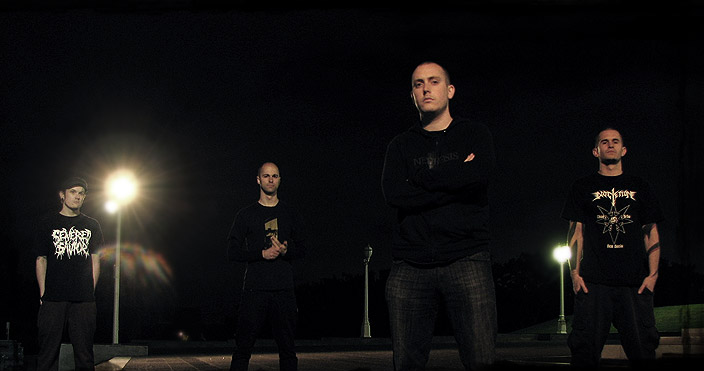 ULCERATE is a progressive death metal act formed in 2000 in Auckland, New Zealand. They released demos in 2003 and 2004 before releasing their 2007 debut full-length studio album "Of Fracture and Failure." Before releasing their debut album they released the "The Coming of Genocide" compilation album which features both demos on one album. The band have released their second full-length album "Everything Is Fire" in 2009.
I got in touch with the band and Jamie answered my questions.
##################################################################################
Your biography has been covered in your ProgArchives profile so let's bypass the biography details. But why did you choose that name and which bands were you influenced by ?

The name originally came out of a song we had called 'Ulceration' on our first demo. At the time we were had a much more straight-forward approach to death metal, so we wanted something that sounded fairly f**k-off, even though we were using in a metaphorical context. The lyrics for that song I think sum up what we wanted out the name. At the time we were influenced by Immolation, Hate Eternal, older Cryptopsy, Vader, Angelcorpse, Deeds of Flesh.

How was the music scene in New Zealand when you started ?

For extreme metal, much the same as it is now, which is largely inactive, maybe 1 local show a month at best. Things were possibly even a little more active on the local show front 10 years.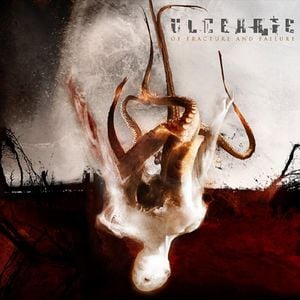 Over to your three albums. Your debut album was Of Fracture and Failure from 2007. Please tell us more about this album.


That album was where we stepped away from the more straight-forward nature of our demos, and where we put a concerted effort into developing a sound that wasn't so derivative. We wrote that over a period of 2 years and threw everything we had at it. In hindsight it shows a little inexperience in the song-writing, but it was our first attempt at really nailing a linear approach to the writing, with very little hooks. We also started experimenting with some of the more dynamic sections and really started to explore an overall sense of atmosphere here and there. Some of it is successful, some of it not so much.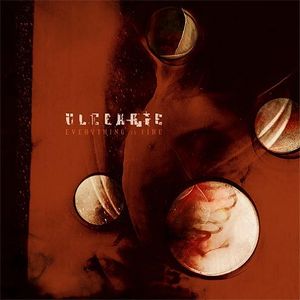 Your second album was Everything Is Fire from 2009. Please tell us more about this album.

With 'Fire' we streamlined where we wanted to take the band, and after a year or 2 of analysing the previous album, we definitely got a good sense for what was stimulating for us to write and play. So that meant really pushing into darker territory, and stepping up our level of dynamic interplay and counterpoint amongst the instruments. We dropped our vocalist from Of Fracture and bassist Paul took over the vocal and lyric duties, which really helped us point in the right direction, both tonally and ideologically.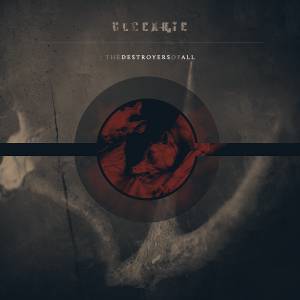 Your third and most recent album was The Destroyers Of All from earlier this year. Please tell us more about this album.


'Destroyers' builds off of our work on Fire, and really opens things up - our intent was to really make a very very large sounding album, so again, it just pushes further and further into that atmosphere territory. We are still very aware of maintaining the death metal framework, so the aggression and vitriol remains intact, in most respects it's pushed further. The album been referenced to as 'the soundtrack to the end of the world' haha, which I think is certainly where our head-space is at, just crushing exhausting music that can really go anywhere in the dynamic spectrum.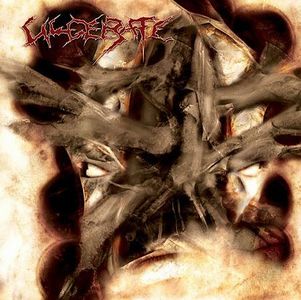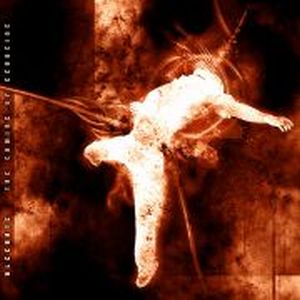 You have also released the Eps Ulcerate and The Coming of Genocide. Please tell us more about them.

These are self-released demos from when we 18-21 years old, so was just us finding our footing and getting ourselves up to speed with the facility to play this style of music. The latter of the 2 The Coming of Genocide was where we had figured out where we'd like to be as a band, and although a little derivative here and there, it certainly marks out our territory well enough.


What is the availability of your Eps and albums ? Where can they be purchased from ?

Albums are available more or less everywhere, every major online distro shop stocks them, as well as iTunes etc. And for those who prefer the free method, Google is your best bet. The demos are available via our store.

For those of us unknown with your music; how would you describe you music and which bands would you compare yourself with ?

We have been repeatedly described as unorthodox death metal, which I think fits us without putting any boundaries on the sound. We strive to make the most despairing, brooding and oppressive death metal we can, we have a very wide palette of compositional devices we draw on, and we are noted for an extremely atmospheric and dynamic sound. We get mentioned in the same breath as Immolation, Deathspell Omega, Gorguts, Portal.

What have you been up this year, what is your plans for this year and beyond ?

This year we've done modest tours of our homeland and Australia, and we're looking to get back to Europe at the end of the year. Beyond that, the States is looking likely for us next year, and we'll begin looking at new material also some time next year.

What is the advantages and disadvantages of being based in New Zealand ?

The disadvantages are extreme geological isolation, tiny population. The advantages are extreme geological isolation and tiny population. haha. It works both ways - the isolation allows for a level of focus without distractions - we don't have the ease of large scale touring opportunities that US and European bands have from the outset, so bands over here end up honing their craft for a decade before they even make it overseas, which is a good thing. The tiny population makes it fairly easy to get well known here in a short space of time, but also grows old fairly quickly playing to the same crowds and venues.

To wrap up this interview, is there anything you want to add to this interview ?

For any further info and updates, check out our homepage
Thank you to Jamie for this interview

Their PA profile is here and their homepage's here