Mathematicians is an interesting jazz/fusion band from USA. Very little is known about them here in PA, so I jumped on the chance to interview them and by this way gain some more info. I bought their albums some months ago too and they are interesting.
I got in touch with Kevin Kouts and he patiently answered my questions.
######################################################################################
When, where and by whom was your band born ? Did any of you, past and present members, play in any other bands before joining up in your band ? Why did you choose that name ?
The band was born in June of 1987 in Indianapolis, Indiana. Founding members were Kevin Kouts, Larry McCullough, Bob Fields and Eddy Humphrey. Larry, Eddy and I all grew up in the same school system so we've known each other since middle school age.
From 1978 to 1981, I played in Larry's Progressive Rock band, Legacy. We played mostly original music but did cover a few tunes from Captain Beyond.
From 1984 to 1986, Eddy and I were in the New Wave band, Abstractions. We released an album on vinyl in 1985 and had a video on MTV.
I suggested the name. I have a degree in Mathematics from the University of Indianapolis. We had always discussed the notion that music was math so we thought the idea was clever. However, very few people got the reference. As for "marketing", the idea is a failure! Most people are really turned off by math: Which, of course, made the whole thing even more humorous.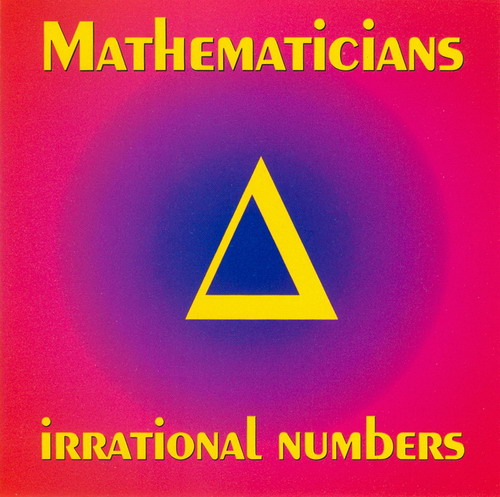 Over to your two albums. Your debut album Irrational Numbers was released in 1994. Please tell us more about this album.
A band's first album is usually the best material. Not necessarily played the best, but the music is pure and usually has no preconceived market or concept. That was the case with us. We didn't care at all about trying to market to an audience. We wrote to satisfy ourselves. The only thing we knew on day one was that we liked jazz/rock fusion. So, as a place to start, our first few rehearsals we played tunes by Jean-Luc Ponty. But almost immediately originals became the main focus. Both Bob and Larry were prolific writers. So we had the luxury of a large number of good ideas to pick from and develop. We also had the luxury of playing those tunes "Live" for 4 years before we ever attempted to record a CD.
We also must have been pretty hard on keyboard players. We went through three of them in the years before the CD release. You'll notice three keyboardists on the CD. That style of music requires a lot of notes and a lot of soloing and NOT a lot of pay!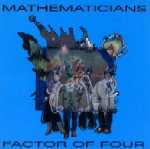 Your second album Factor of Four was released in 1996. Please tell us more about this album.
Factor of Four picked up where we left off. The tunes on that record had been around awhile so we wanted to record them as well. We also wanted to redeem ourselves a little bit. We thought that we had "hurried" the first CD and wanted to make sure that we played better on the second. We did play better, but the studio we used was transitioning from analog to digital. The engineer wasn't use to the technology yet and most of the mixes got oversampled. You can hear digital clipping all over that CD: a bit of a disappointment. We had the great Bob Katz do the mastering. He was able to help fix some of the flaws and educate the engineer in the process. Putting the final product together was fun in that it took a lot of travel. It was mastered in New York, the artwork was done in Chicago and the record distribution was out of Los Angeles.
What have you been up to since 1996 and what is your latest update ? What is your plans for this year and beyond ?
We were working on a third CD in the late 90's when we decided to take a break. It had been 10 years and we had just lost our fourth keyboardist. We thought we'd take a year off but it ended up being another 13! Eddy and I had been playing with other bands in a variety of styles so we kept at it. Larry, always the composer, built a home studio and continued to write.
A little over a year ago we decided to retool the band and record another CD. This time we've added vocals and have gone from jazz/rock to a sound more reminiscent of Genesis and Gentle Giant. Most of the tracks are complete and the vocals are being worked on currently. We are hoping that the CD will be available later this Summer. As far as the future is concerned, we don't have any plans. Touring with a band that large with all the equipment and support is not really financially feasible. Not to do it justice anyway.
Your music has been described as fusion and even jazz. But how would you describe you music and which bands would you compare yourself with ?
Originally we would have called it jazz/rock fusion. We fashioned ourselves after Jean-Luc Ponty and Billy Cobham and those types of early 70's instrumental bands. For awhile we would ask audience members to help us decide what genre to call it. One of the better ones was, "Space Jazz". (Which is humorous because it never had any real jazz in it). One guy called it "Rock with a Jazz Mindset" because of all the improvisation and extreme soloing. A fellow musician called us "Brave"! I'm sure some called it names that we can't repeat in polite company!
The new music though is very much Progressive Rock. The tunes are all beautifully composed with very little soloing at all. Just wonderful music…
To wrap up this interview, is there anything you want to add to this interview ?
We want to thank you for your interest. We are still amazed that a little band from Indiana is still selling CDs and being played on radio stations all over the world.
Thank you to Kevin Kouts for this interview