TREM DO FUTURO (Train of the Future) were formed in the Ceará, a state located in the northeastern region of Brazil in the eighties. They appeared in an area better known for its deep folk roots and rhythms and were samba and bossa nova are very popular. The band made their reputation primarily through appearances at festivals and cultural events in their native region.
I got in touch with them and Marcelo M. Leitão answered my questions.
##################################################################################

What is Trem Do Futuro up to these days ?
We're up to do several shows and projets included with Classic Orquestra until Setember.
Please tell us more about your background and the start up of your band. I know Brazil is a massive country. Where in Brazil are you from ?
Trem do Futuro began in 1981. Paulo Rossglow assembled a band to appear on a festival in our city. We ended in second and thereafter we never stopped.
Trem Do Futuro means "trains of the future". What exactly does this name refer to ?
Yes. The name came from a song by Raul Seixas, a former song writer, now deceased, who was enjoyed a lot in Brasil that days.
How and with whom did you get your first record contract and what is your experiences with the music industry ?
We sendt the demo tape to Progressive Rock World Wide in São Paulo and they liked it enough to propose a contract. It didn't work well with them. After that we left and signed with Masque Records and things got better.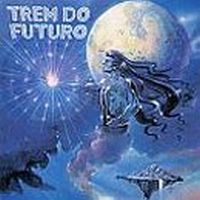 Please tell us more about your debut album Trem Do Futuro from 1995. The recording, lyrics, the musicians, the artwork, the tracks...
Our first álbum was recorded very festly cause we're pressure of PRW. By that time there were no record studios well equipped in our área and tecnical matter, let us say, was conundrum of álbum. All songs and lirycs were written by the band except for "Réquiem da Louca", written by Paulo Rossglow's daughter. Cover artwork was designed by Jó Nunes from são Paulo. The tracks were inspired in mithologics creatures and fantastic literature which was still under lights in the 90's in Brazil's culture scene.
It took you thirteen years to release your second and most recent album. What happened in those years ?
Trem do Futuro did a lot of work before recording second álbum.
Following the first contract we had a series of legal problems with PRW and we did not want to work with them anymore. So, we gathered material to record one or two new álbuns but did not release it until solving the situation and sign with a new enterpriser. Meanwhile we appeared only in live shows.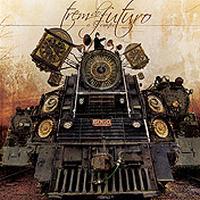 Please tell us more about your second and most recent album O Tempo from 2008. The recording, lyrics, the musicians, the artwork, the tracks.
This álbum took a decade to make. We had time enough to composer, play and rearrange the songs, which themes vary from dayly troubles to imaginary scenes. Masque Records has done far a good job and took charge of artwork. The songs were recorded here with a much better hadware than the former album and some of the musicians were guests, including some basses, steel guitar, female vocals and a new member of the band, Sidarta Guimarães, who plays the violin.
There is obvious references to Bacamarte in your music, but also a lot of references to folk rock too. How would you describe your music ?
Maybe we and Bacamarte had trailed same ways and shared same influences but they are not a reference for us. Our kind of music may be described as a Iberic progressive cause northwest of Brazil is strongly marked by immigrants from that part of Europe and some parts of the midwest, near Spain and the bands of 70': Focus, Van Der Graaf Generetor, Gênesis(with Peter), Jethro Tull, Gentle Giants,. The Who, and very others. Brazilians bands Mutantes, O Peso, Made in Brazil, Robertinho do Recife, Quinteto Armorial, Quinteto Violado...very things...
How is the Prog scene in Brazil is there any local bands you would recommend to us?
Progressive Rock nowadays is pratically underground and we are no exception(rsrsrs). We suggest you to take a look on Masque Records Catalog to overview the status of Prog. In Brazil.
How is life in Brazil these days ?
Living in Brazil theses days is a unique experience. The country is beginning to take off and hope of better days is ubiquous. This will be reflected in our next works.
Please tell us more about the gigs and festivals you have done.
We already talked about this matter when explaining our background. Prog. Rock is and certainly will be, like a good wine that only specialists can taste. We do not search mass but brains.
How do you see the future of Trem Do Futuro as a band/project ? What is your plans ?
We hope to be well and alife in Prog. Rock scenario of XXI Century.
What is your five all-time favorite albums ?
Five albums!! Is very difficult...but let's go...
Quadrophenia – The Who
Dark Side of the Moon – Pink Floyd
Close to the Edge – Yes
Misplaced Childhood – Marillion
Trem do Futuro – O Tempo (laughs)
To put down
GodBluff – Van der Graaf Generator or The Aerosol Grey Machine or Power Hearts or Quiet Zone or all...( more laughs).
Anything you want to add to this interview ?
That God Bless you for remember Trem do Futuro!! Thanks!
Thank you to Marcelo for this interview