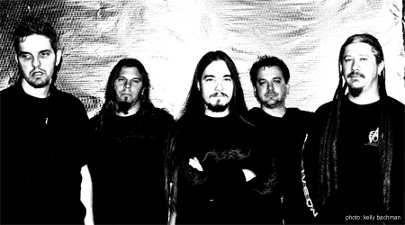 BELIEVER is a technical/ progressive thrash metal act formed in Colebrook, Pennsylvania in 1986 by Joey Daub ( Drums) and Kurt Bachman ( vocals, guitar). They were joined by Howe Kraft ( Bass) and David Baddorf (guitar) and started playing melodic metal. They released the demo cassette The Return in 1987. BELIEVER started moving towards heavier territories after that and began playing technical thrash metal. An important ingredient in BELIEVER`s music that´s worthy of notice is Scott Laird´s orchestral string parts which became more and more integrated into their music with each album. Scott Laird was one of Bachman´s old high school friend. Many of the progressive elements in BELIEVER`s music come from his involvement.
I got in touch with them through their record label Metal Blade (thank you, Andreas !). Both Kurt Bachman and Jeff King answered my questions.
##############################################################################
Your biography has been covered in your ProgArchives profile so let's bypass the biography details. But which bands were you influenced by and why did you choose that name ?
Kurt Bachman
: Early influences were Judas Priest, Ozzy Osbourne and Iron Maiden. Our thrash influences were Kreator and Destruction. Progressive influences were Rush, Yes and Voivod. We named the band after a song on Ozzy Osbourne's Diary of a Madman album. Before that we were called "Deceiver", which is from the same song. We thought "Believer" sounded cooler so we changed our name.
Back when you appeared, there was an alternative Christian metal scene populated by Vengeance Rising, Living Sacrifice and Mortification. You were also on R.E.X Records at that time too. Do you regard yourself as a part of that scene and how big was that scene back in the early 1990s ?
Kurt Bachman
: We do not consider ourselves part of that scene. Our first album preceded many of these bands and we considered ourselves more in the scene with Destruction and Kreator, and then later Pestilence, Cynic and Athiest.
Your albums were picked up by mainstream labels like Roadrunner at the same time as Mortification and Horde were distributed by Nuclear Blast at the same time as both labels were mainly releasing satanic albums. How did you end up on crossing the, at that time, deep chasm to Roadrunner and the secular market ? Not to mention, becoming label mates with Deicide.....
Kurt Bachman
: Monte Connor from Roadrunner was really into our music and wanted to sign us. The whole thing was based purely on the value of our music and not lyrical content. All that labels are looking for is a quality product to sell. It really wasn't that big of a deal for us and we never had any issues with any other bands on Roadrunner, including Deicide.
This is an archive based interview also intended for the fans you get well after both you and I have passed away so let's go straight to your albums. Please give us your views/some words on your albums, starting with.......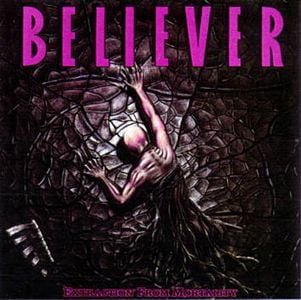 Extraction from Mortality from 1989
Kurt Bachman
: Straightforward thrash metal album.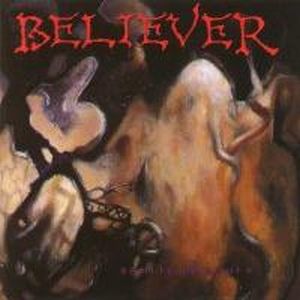 Sanity Obscure from 1990
Kurt Bachman
: Thrash/prog/metal record with the introduction of live strings and operatic vocals influencing the creation of the symphonic metal genre.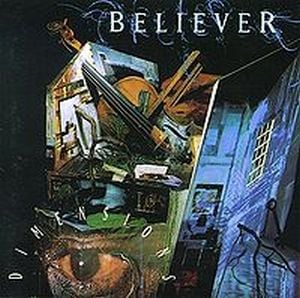 Dimensions from 1993
Kurt Bachman
: Thrash/prog/symphonic highly experimental metal record.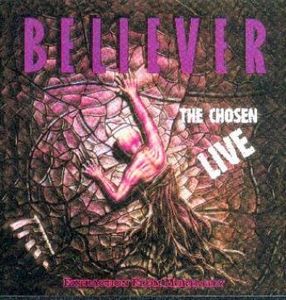 and the live album The Chosen Live from 2007
Kurt Bachman
: An unauthorized bootleg with awful production value, hence why it is unauthorized.
You took a very long break from the mid 1990s and onwards. What were you up to during those years ? What made you return and reform Believer ?
Kurt Bachman
: After Dimensions, Joey and I decided it was time to pursue different interests. I went back to school and got my doctorate in Molecular Medicine and Joey continued in music as the drummer for the symphonic/prog metal band Fountain of Tears, along with Jeff King who plays keyboards with us now. After a few years I moved back to the area and we decided to get together and jam. From the first session of getting back together, our chemistry was still there, we started writing and the songs came easily.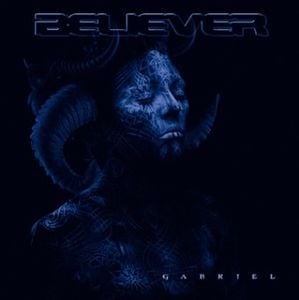 You returned with Gabriel from 2009. Please tell us more about this album
Jeff King
: We were fortunate to be able to work in our own studio for this album. Joey has a studio that we built in order to record an album for our other band - Fountain of Tears. We upgraded the studio gear in several stages throughout the Gabriel project and spent a lot of time setting things up to our liking while we were recording. In terms of the writing, a lot of the material was created at Kurt's house, where our practice studio is located. Some very early rough recordings were made there onto an analog 4-track. We then did pre-production on 5 songs at Joey's studio before the official start of the recording process. We mixed the entire project at Joey's studio and then sent it to Alan Douches at West West Side Music for mastering.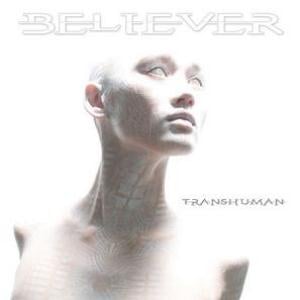 Please also tell us more about your brand new album Transhuman.
Jeff King
: Transhuman is a loose concept album inspired by Transhumanism, neuroscience and philosophy. We recorded the drums at Joey's studio again but did the guitars and bass at Kurt's studio and the keyboards and vocals at my studio. Sonically, Gabriel was very eclectic. We went for a more unified sound with Transhuman, focusing on dynamics and melodic elements. It was the most collaborative writing process of all the Believer albums thus far. Kevin Gutierrez mixed the project and he hooked us up with Maor Appelbaum for the mastering. Kevin and Maor helped us to get the final product sounding like we had envisioned. We're very happy with the result. Like Gabriel, Transhuman was released by Metal Blade Records.
How would you describe your musical development and style from Extraction to Transhuman ? How would you describe your music ?
Kurt Bachman
: We evolved from straightforward thrash to a fusion of metal, prog, classical, and other styles. We try to continually evolve with each album and not recreate something we already did. Beyond marketing, we don't think in terms of stylistic labels to describe our own music because they tend to mean different things to different people and it's something we don't think is really important to the creation process.
Your band started out before the internet really took off with file sharing, Youtube and all the social media. How would you compare the scenes before and after the big bang, so to speak ?
Kurt Bachman
: Before the internet, one would have to go into a store and actually steal the CD or cassette tape, unlike today when they can sit in their home and download whatever they want for free. It's also a lot easier to connect with the fans and distribute your music to people who would never have an opportunity to find a physical copy locally.
Looking back on your career; what was your best and worst experiences ?
Kurt Bachman
: We had a great time and created lasting friendships with Sacrifice during the Sanity Obscure tour so that was definitely a highlight experience. Also our experiences with Roadrunner and now with Metal Blade were also highlights as both labels allowed us to be us and experiment in ways that might not sell records but would let us be artists and be creative. It's hard to pinpoint any worst experiences as we have always been fortunate to surround ourselves with great people and avoid devastation.
Besides of your new album and the promo work associated with it, what is your current status, your plans for the rest of this year and beyond ?
Kurt Bachman
: We played the NE MetalFest in April and are rehearsing to play more shows in 2011 and beyond. No extensive touring planned as we all have other responsibilities, both financial and personal.
To wrap up this interview, is there anything you want to add to this interview ?
Kurt Bachman
and
Jeff King
: We think you nailed most of the questions to get those that have not heard of us familiar with the band and there are a ton of those people out there. We thank you for this. Cheers!
Thank you to Kurt and Jeff for this interview


Edited by toroddfuglesteg - June 01 2011 at 12:18