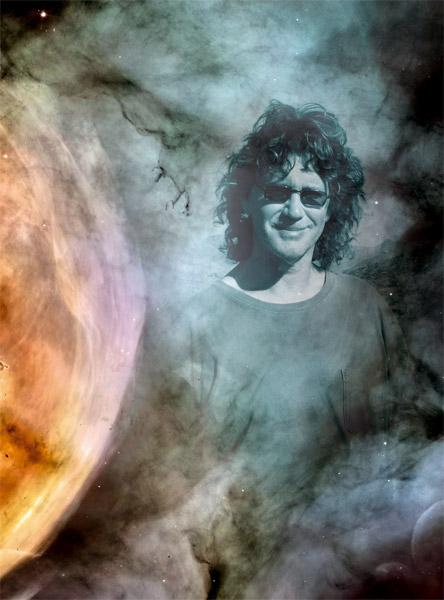 SHAMALL is the moniker used by German composer and multi-instrumentalist Norbert Krueler, a highly influential DJ in Germany by trade and a passionate part-time musician to boot.
I got in touch with Norbert for the story so far.
###############################################################################
Your biography has been covered in your ProgArchives profile so let's bypass the biography details. But why did you take up a career as a recording artist in addition of being a DJ and which bands/artists were you influenced by ?


I have been resident DJ in a big German rock club for more than 33 years. The club had a nationwide reputation for it's great sound and extraordinary light and laser show. In my youth I was playing guitar and singing and also had a short stage career. So it seemed to be natural to use my musical affinity in combination with the given technical facilities of the club to produce the first tracks to entertain the audience with some individual music. By whom I was influenced? Oh my God! When I got my first synthesizer, I tried to play similar arpeggios than John Carpenter...:-))! But seriously, I was deeply influenced by Pink Floyd, Alan Parsons, Manfred Mann, Klaus Schulze etc.

Why did you choose the Shamall name and what does it means to you ?

Hmmm. When I was looking for a band name, it should be something which sounds timeless in my ears..........and something which invokes deep impressions, like the shamall wind, for example. Now Shamall is 25 years old and the name sounds the same mystic than 1986, when the band was founded.

How was the music scene in your area when you started up ?

When I started up, the music scene was remarkable! Some of the most important albums of the rock scene came out in that time. Pink Floyd had their comeback with "a momentary lapse of reason". Bands like Triumph and Whitesnake ("still of the night") had fantastic releases at that time. Guns and Roses started their world career with "paradise city". Marillion came out with "clutching at straws" and U2 released "the joshua tree". Many other great bands like Queensryche, Outside Edge, Stone Fury and Yanni released new albums. It was an eclectic time, indeed.

This is an archive based interview also intended for the fans you get well after both you and I have passed away so let's go straight to your albums. Please give us your long or brief views on your albums, starting with...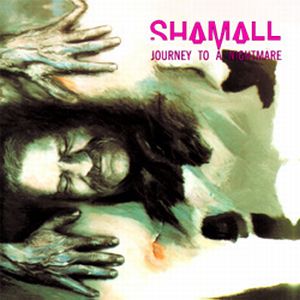 Journey to a Nightmare from 1989
When I started making music, most of the electronic music albums were taken by spherical sounds without rhythm and without drama. Due to the fact, that the rock club had an extraordinary light- and laser show. It was important to me, to compose a story that made ​​this music more exciting to the club guests, a music with impressive effects, changing dramaturgy, living rhythms and different wavy sounds to underline the most laser effects visually. The result of this "first try" was my first album "Journey a Nightmare" - an extraordinary psychedelic electronic album which made its way to a lot of clubs in the whole country at that time.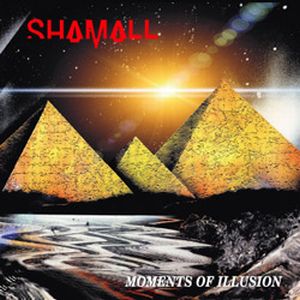 Moments of Illusion from 1990

This album is a logical continuation of "Journey to a Nightmare" with new accents. It was the first album which got international attention because of its extraordinary dramatic arrangements and effects. Parts of it were used in many documentations and commercials for a very long time (Telecom, Time Life etc.). A really great album.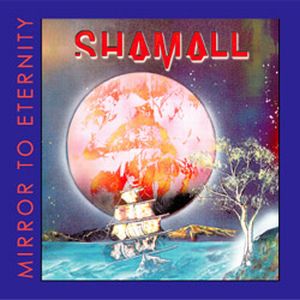 Mirror to Eternity from 1993
It was the first attempt to mix electronic music with elements of symphonic rock. It was also the first album produced in our own studio. Glistening arpeggios and wild-programmed drum solos, coupled with spherical surfaces make this album memorable. No doubt - for this one I received new technical toys.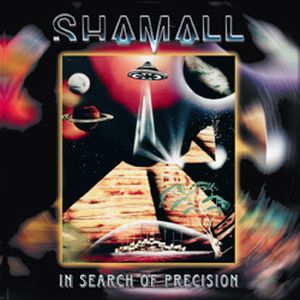 In Search of Precision from 1994

From my early releases this album will always take pride of place. When I look back, I am angry about the fact that I did not had the musical maturity of today, when I produced this album. Eventually, it will come into my head and then I will to restate "Time Machine" again. Also "Ambrosia", "Heartland" and the title theme "In Search of Precision" are still amazing, as well. But from today's perspective, they are not in timely manner. But I will never forget how long I worked on this album - and what only a few people will know today - what it means to produce such a complex album with the very modest technical means. Today people buy a whole orchestra in a box - at that time you had to create the same orchestra - every single instrument - by playing note for note by hand. It was simply devil of a job.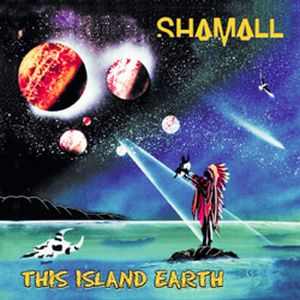 This Island Earth from 1997

Retrospectively one can hear that the electronic concept was almost exhausted. There are some really nice tracks on this album like "living world" and "this island earth", although the whole album has not the class of the previous releases. One can hear that my music is just before a musical turning point. But at that time I was not sure, in which direction. So it became that "this island earth" is a nice psychedelic electro-pop album indeed, but not truly a progressive milestone.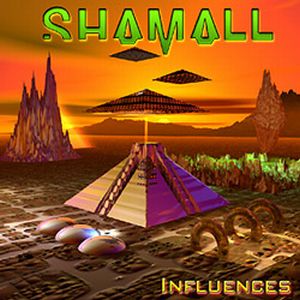 Influences from 1998
"Influences" was the result of my inner ambivalence. On the one hand, titles like 'a long way from hell to heaven" go more rock with prog-like approaches to some extent. And on the second disc, tracks like "the voyager part I - V" and "caravan to groovania" have a plain portion of trance. That's schizophrenic. That was the crazy result of a time, where bands rapped in rock music and rocked in rap music. Different music styles were crossing over.
Musicians in the whole world were confused. From my current point of view, the convenient name for this double release should be "confusion" instead of "influences"! This is a nice musical documentation of a really crazy time.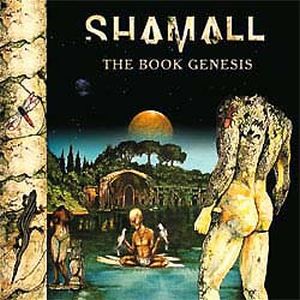 The Book Genesis from 2001

A great album that reveals the musical development of Shamall. Hindsight, one might say, that this album builds the bridge for Shamall's music of today - an experimental mix of electronics, krautrock and progressive rock. Even today I am convinced the musical change couldn't have been better.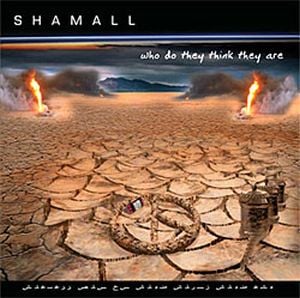 Who Do They Think They Are from 2003

Driven by the dreadful incidents of the economically motivated Iraq war, I was inspired to use my voice to leave a political message in my music. So my music became more native, elements of rock were more present. The conversion of electronic psychedelic music to symphonic neo prog was insidious and more incidental. That was my cup of tea. It was always my opinion, that one shouldn't press bands or projects into drawers, because they should always have the freedom to change within their genre, too.
Because I worked as a DJ for 33 years, I ​​know that on one side a lot of music fans demand from their favorite bands, that they should evolve and if they did evolve, then the same fans accuse the bands of leaving their roots. For the artists, that is often difficult to understand.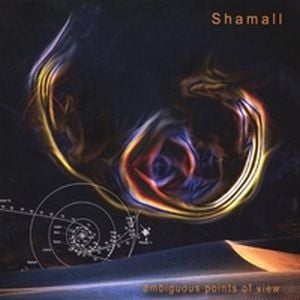 Ambiguous Points of View from 2006
hm .... As my reputation as a pure electronic musician was completely ruined since "Who do they think they are" - I found myself with "ambiguous points of view" on a musical playground that allowed me to follow my heart and to do everything I loved. Now I was free to expand myself and could keep up in a more native style and combine rock music with electronic elements, which I started on my previous album in remembrance to the idols of my early youth. With "ambiguous points of view" I created an epic rock album, which will be still the benchmark for each following album.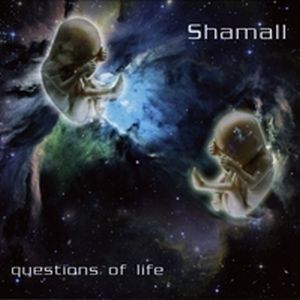 Questions of Life from 2008

"Questions of life" is definitely a logical continuation of "Ambiguous points of view". It is certainly not a trailblazing development. But the performance of individual instruments is partially more sophisticated than on previous albums - which would be worth mentioning. "What will happen", "Life" and "Adage" are my personal favourite highlights on this album. Matthias Mehrtens' guitar work on this album is really awesome.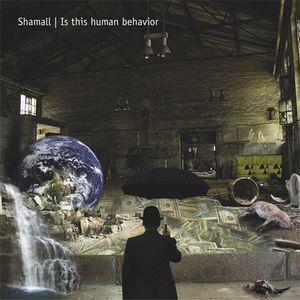 Is This Human Behaviour? from 2009
As an artist it is always difficult to rate his own music unbiasedly. Almost every musician tries hard to improve with each album. My general impression of "Is this human behavior" is that this album is the best Shamall album so far .
On my other albums, after several years I would sing or play several passages in a completely different way today. On "Is this human behavior" I wouldn't change anything. Even if other critics have a different view about this or that - the point is that even after almost two years of listening, I still stand 100% behind every single tone of this album.

How would you describe your music and your musical development from your first to the so far last album ?

The first albums up to "influences" were high quality electronic and ambient. And from "the Book Genesis" until today my music is more psychedelic rock, symphonic rock and neo-prog with a touch of art and progressive rock. Many people see similarities to Pink Floyd and Alan Parsons and as a matter of fact, these music heroes inspired me since my younger days.
Making electronic music was a true challenge for me as long as I had to compensate many technical issues by using creativity and spirit. By the need to create individual sounds on myself, I could still bring in a personal touch. I never forget the long nights, when I mapped sounds of several keyboards to create new "never-heard" pads to surprise the audience, for example. But times changed. A lot of manufacturers of the devices overloaded their keyboards and sound modules with complex presets and sounds, and made them compatible to the masses. The respect of uniqueness of electronic music died "quasi" over night. Additionally, the devices were available at an affordable price. Therefore every professional musician had to consider what to do with this new situation.
To top it all, the music market just broke because of the craziest music combinations at that time. Rock was rapping and Rap was rocking. Electronic music changed to techno or trance. That was confusing.
I had developed over the years. So I decided for a complete break. I wanted to make music for music's sake and stop thinking about the question, if I would have a commercial success. How should my fans like my music, if I do not like it? From now on I wanted to rate each composition with emotional criteria. And in fact, what it means you hear on all my albums since 2001. I have never regret this decision so far.
You have had your fair share of experiences with the music industry. What is your experiences with the music industry and what do you believe the future will bring for the whole music and entertainment business ?

I see the future with very differentiated and with very mixed feelings. If a musician wants to live off the fruits of his labour, he is forged to deal with the law. Otherwise, he probably would give away everything and submit to the mafia-like structures of the MP3 industry. itunes, amazon and a few others are not meant here, but rather the many middlemen who either don't take every independent artist or offer that kind of non-transparent rip-off contracts, that the artist would go away empty-handed. These facts are scary against the background, that the trend is clear: the medium CD will disappear from the market within the next years and gives way to digital files. The sales and streams of mp3 files are often accounted intransparently - with the result that one must always do more for less money. This goes at the expense of musical creativity, of course. I am lucky to be married with a lawyer, but I am thinking of the many other musicians who are helplessly exposed to those mafia-like structures. So many artists make great music and get paid a handout sporadically. And overall they didn't get a differentiated sheet of their sales, when and where they have sold their music. I know of a case where someone got 5 € after a year. And there where definitely sold albums and tracks not billed.....And I know of another case, where artists should be available in more than 400 mp3 shops and in fact, there were available only in less than 20 or 30 shops.
So I'm afraid, that independent musicians will expect heavy seas ahead. Most of the major companies are no longer able to pay and many mp3 aggregators behave highly questionable against many independent artists. The internet forums are full of complaints from musicians.


What is your plan for this year and beyond ?

Currently I am working on my new album because of the 25th anniversary of Shamall. Hope to finish it within the next three or four months.
And my second project is to write a book. Because of my work as a resident dj in a big german rock club for more than 3 decades I sampled these times as a contemporary witness. So my upcoming book will tell about the development of 40 years of rock music. With the emphasis on Krautrock merging to Crossover - over the years.
Is there anything you want to add to this interview ?

I would like to thank all the music fans around the world for their support, their faithfulness and their patience. Special mention has to go to Matthias Mehrtens for supporting me with his beautiful guitar playing on many albums over the years. And to Mike Bach for playing drums on different tracks.
Last but not least: Life is music and music is life! And one peaceful and ecological message to the world: atomic power - no thanks! And thanks for reading this output!
Thank you to Norbert for this interview