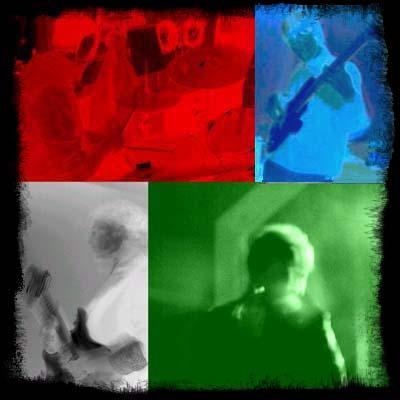 Polish band TALE OF DIFFUSION was formed in 2002 by Bartek Florczak (guitars), Tomek Pawlikowski (bass) and Radek Malinowski (drums). The threesome had played together in another band, but now wanted to set out on their own. With the addition of Michal Szmidt the line-up was complete, and the band started working on their own material.
By 2006 they felt ready to start recording a debut album, and in 2009 their initial effort Adventures Of Mandorius (The Bird) was issued.
I got in touch with the band and Radek answered my questions.
########################################################################################
When, where and by whom was your band born ? Did any of you, past and present members, play in any other bands before joining up in your band ? Why did you choose that name and which bands were you influenced by ?
We had started our activity around 2002. Me (Radek Malinowski), Bartosz Florczak and Tomasz Pawlikowski had been playing together in other band before, and Michal Szmidt joined us as a new member. The name of the band was thouht as a kind of descirtion for the music we were starting to compose. We were straightly influenced by such bands as King Crimson, Pink Floyd, Transatlantic, and our compositions were only instrumental pieces, without any firm division for phrases, choirs etc.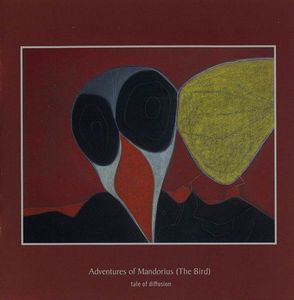 Over to your only album so far. Please tell us more about your Adventures Of Mandorius (The Bird) album from 2009.
We have chosen from our compositions the pieces which we could connect in one common structure. Some of them were already ready songs, other were comopsed for the album directly. Our idea was to illustrate a story (written by Michal) with a moody and emotional music. The most importand thing is that nothing is told straight, and every listener can build his own content basing on the not-straight-told story, according to own sensuality and experience. The music here is a tool which should be used to reveal emotions. The booklet is a form of a paralell illustration for the story, which can make the experience of the album stronger.
What have you been up to since the release of this album ?
Recently we are in a moment of suspension, as one of our members has gone to North America, so our activity is frozen. We are not able to say how long will such a state last.
For those of us unknown with your music; how would you describe you music and which bands would you compare yourself with ?
From the very start of our activity we were strongly influenced by such bands as King Crimson, Pink Floyd, Transatlantic, Peter Gabriel. Our compositions were only instrumental pieces, without any firm division for phrases, choirs etc. This music is rather a landscape than a ready radio track. It is not limited by a form or a lasting time. Personally for me it is emotional (like our influences) - if I listen to it, I can not do paralelly other things, because it is gathering your whole attention. Then you can really live it.
What is your plans for this year and beyond ?
Due to the fact theat Tomek is abroad, at the moment we are just gathering different ideas and lyrics, to have some material to work on in the future. I gues he will return to Poland within 10-12 months, and I hope then we can start working on this material for a next album. I think the first thing we will do after rejoining, will be a new studio material rather than a tour.
To wrap up this interview, is there anything you want to add to this interview ?
Progressive music is a Queen of all genres. Most of the bands composing in this enviroment are not widely known projects, and in many cases musicans involved in them are 5 days/week working people (on any different fields). All listeners and music lovers who find such bands, and enjoy their work, can really estimate it. There are no accidental people here. That is why we are particulary honoured when a completely strange person from a far away country discovers our album and enjoys it. I guess all niche artists feel in such way. Greetings to all prog-fans all over the world!
Thank you to Radek for this interview

Their PA profile is here and their homepage's here