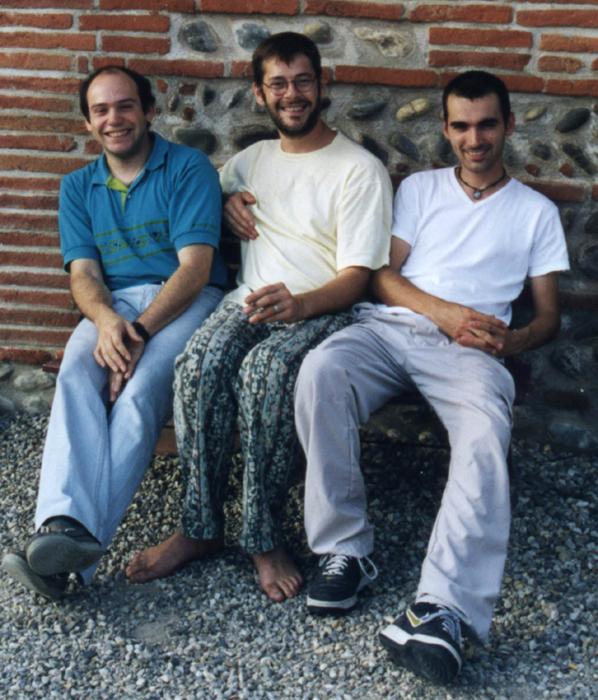 Based in France, SKEEM was the musical brainchild of Serge Barbaro (guitar, keyboards, vocals), who at the end of the 90's had composed several melodies but lacked fitting lyrics. He got in contact with Mark Eaton, who was positive to work on this project, and eventually produced the lyrics for all compositions except Eye of the World; which Barbaro wrote himself.
Serge Barbaro answered my questions.
#####################################################################################
When, where and by whom was your band born ? Why did you choose that name ?
Skeem was born in the late 90s, I had issued a first Cd in the AOR style, and wanted to write more developed songs which is difficult to do in relatively short AOR songs. Mark Eaton who was in charge of the cover on my first cd accepted my proposal to write lyrics in this orientation, and this is how the project was born. So Skeem is not really a band, more a project, more a "scheme", where its name came from. The content of the lyrics also oriented this choice.
Did any of you, past and present members, play in any other bands before joining up in your band ?
I had played in french local bands and self produced a first Cd that was not distributed,
When I decided to record the album skeem, in the studio where I started working, also recorded a prog band named "Priam". Their rhythm section, Emma.M (drums) and Bertrand Hulin-Bertaud (bass) accepted to be part of the Skeem recording.
The other players and singers were people I had worked with in the past.
Which bands were you influenced by ? For those of us unknown with your music; how would you describe you music and which bands would you compare yourself with ?
I had so many influences in many genres that is difficult to answer this question. And the songs were not written in the idea to sound like a particular band.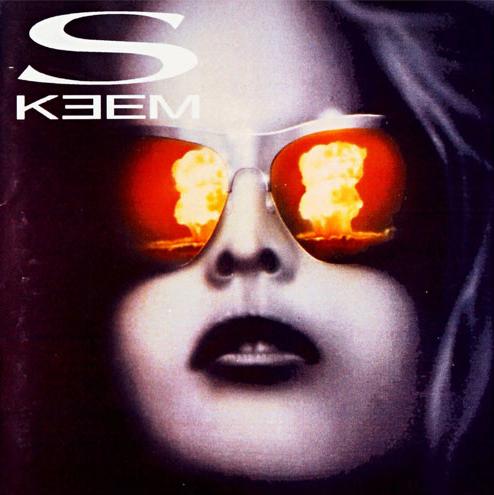 Over to your only album so far. Please tell us more about self titled album from 2001.
The aim was to write songs with developed music parts like the prog bands do, but I wanted also to keep the melodic aspect of what can be found in main stream productions. That's why it has only 8 songs for about one hour long. Although the songs have several parts, most of them instrumental, sometimes with multiples rhythmic signatures, they are quite easy to listen to, and many people can find an interest in those tunes.
It is my understanding Skeem is now history. Why is Skeem history and what really happened after the release of this album ? What have the band members been up to since the split up ?
No Skeem is not history, Skeem is not dead, just sleeping !
A new record is on its way. Songs have been written and are being recorded, at the time we realize this interview, I can say that all rhythm sections, keyboards, guitars and lead vocals are done.
Mark didn't willing to write lyrics for the new songs, I wrote about half of the new lyrics and a new contributor named Alex.S.Garcia wrote the other half. We previously worked together with Alex on MSA Project. But Mark is not gone forever, he will take care of the graphics (on the first CD he painted the artwork and produced the entire cover). The players also are new to the Skeem project. It may take a few months to finish the recording, my daytime job being very demanding, but I have great expectations on this new one.
To wrap up this interview, is there anything you want to add to this interview ?
I want to take the opportunity to thank all the prog websites like yours and fanzines for the great job you make keeping the flame burning, and giving us the opportunity to discover many great releases banned from the regular medias, before being musicians we are music fans.
Thank you for this interview, and your interest on this project.
Thank you to Serge for this interview