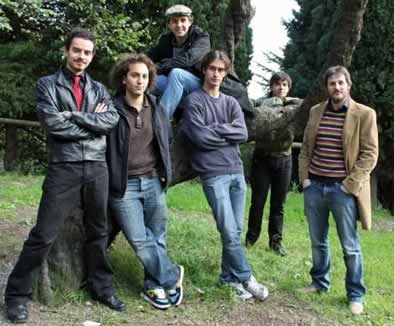 LA COSCIENZA DI ZENO (CDZ) is a modern Italian progressive band that formed in Genoa in 2007. CDZ is named after a well-known Italian novel, the title of which translates into English as ''Zeno's conscience''.
The band has just released their debut album and I got in touch with them. Gabriele answered my questions.
###################################################################################
When, where and by whom was your band born ? Did any of you, past and present members, play in any other bands before joining up in your band ? Why did you choose that name and which bands were you influenced by ?
The group was born in Genova in 2007, under the initiative of our bassist, Gabriele Guidi Colombi, the drummer, Andrea Orlando, and the singer, Alessio Calandriello. But the final line-up of the band was not completed until the entering of a first keyborder, Stefano Agnini and a guitarist, Davide Serpico in 2008 as well as the keyborder-guitarist, Andrea Lotti, in the following year. A part of us comes from the tradition of progressive; Gabriele for istance had working relationships with groups including Trama, Narrow Pass, Hidebehind and Il Tempio delle Clessidre; nevertheless Andrea, playing with Malombra and Finisterre, is still drummer of Genesis cover band named Real Dream. The other members are linked to generally heterogeneous backgrounds.
As to the name of the band, "La Coscienza di Zeno", we chose the title of the famous novel by Italo Svevo, that is "Zeno's Conscience", a one of the most representatives of the italian twentieth century literary tradition. The novel is entirely based on the psychological analysis of the protagonist, Zeno Cosini. The leading aim of this hard research, is to discover, rummering through the innermost depths of the soul, a clear reason of his emotional trembling. We figured then a strong connection between this novel and what we are trying to express throughout our music and the characters involved in our lyrics (written by Stefano), frequently staging conflict and inner life – with oneself and others.
An interesting and primary concern remains to us the roles and forms which similar inner conflicts assume in our contemporary society. The protagonist of the lyric "Il Paradiso degli Altri" (which is going to be part of a next collection dedicated to Boccaccio's Decameron), is pretended to be living on XIV°, but endowed with surprisingly modern-aged psychological features.
Ultimately speaking of our musical inspirations and influences, we can say these were numerous and rather various, even if italian Seventies progressive has always maintained a leading preventative role (Museo Rosenbach, Latte e Miele, Locanda delle Fate, Banco del Mutuo Soccorso), together with british symphonic rock of the big interpreters of the same period (Genesis and Camel, but even Gentle Giant and King Crimson). We believe our work, produced by Mellow Records, to be largely affected by the different origins of each of us; therefore, just a little bit disguised, some kind of a sensibility for songs, pop, folk or hard rock emerges round the lyrics.

How is it to run a band in Italy these days ?

It's a tough situation, as a certain indifference concerning "alternative" music exists today. Some ranges of musical offering, generally the less common, frequently frighten concerts organizers, putting us in the conditions to cope with consequences alone. So getting or organizing a live is becoming more and more difficult, nevertheless the response of the public rarely conforms to the expectations. The ones of us who had the possibility of playing abroad, or over the Atlantic, came in direct touch with a deepest interest towards this kind of music. And this is sort of comforting for progists. Anyway we love to be disorienting for the audience – especially when not used to certain sounds or atmospheres; to us music is trying to stimulate and bring the listener to reformulate or reconsider his preferences, biases included.
In our city we have more groups which are now experimenting inside the progressive genre, often showing refined tastes; something that we value much positively, being hard to get visibility especially when alone on the musical scene. Partnering with other groups of a same musical discourse involves a sense of identity and belonging, which must not be lost.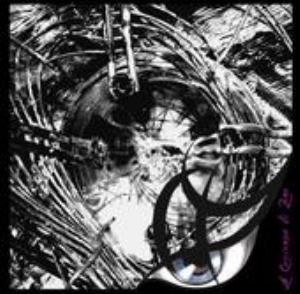 Over to your only album so far. Please tell us more about your brand new self titled debut album.

The linking theme of the album consists in its split, psychologically disordered characters. These are all people concerned in "spazzar sulla soglia del paradiso degli altri" ('sweeping on the others' heaven's threshold'), ultimately loosing the fight with oneself.
From a purely musical point of view, the making of the record was much lasting and tough, but enjoyed with enthusiasm. We pursued to work on composing and arrangements as well as on sound patterns, trying to match modern and 'vintage' together. We are most satisfied with the results obtained, to which Rossano Villa, our phonic, actively participated, helping with arrangements of some tracks.

What have you been up to since the release of this album ?
Defining the line-up firstly required much time. Numerous changes inside the band's members composition brought about a wide range of different points of view. This way, we were able to create a record easily appreciable by many kinds of listener, including of course the prog lover. Inside CDZ we came in relation with people who even did not use to know prog itself: something which turned out to be a resource.

For those of us unknown with your music; how would you describe you music and which bands would you compare yourself with ?
The influences are multiple and various, but particularly privileging melancholic and introspective atmospheres; after all, we are a bunch of romantics believing in the strong resemblance of our music and our souls. Anyway we are not frightened about working with rock; being true that the album is linked to the evocative and the visionary, we never refuse a more energetic and punchy push.
We naturally hope our work to be loved by different people entertaining different tastes, besides we believe it to be particularly amiable for ones in touch with Italian Seventies prog, meaning PFM, Banco del Mutuo Soccorso or other groups such Il Biglietto per l'Inferno and La Locanda delle Fate.
What is your plans for this year and beyond ?
Of course we are intentioned to write and play with the same enthusiasm as we do now. There's still a lot to do and we already have some ideas about a next album. In this very moment we are more concerned about live performing, including some covers we are going to introduce in the schedule and which could properly match with our musical offer.

To wrap up this interview, is there anything you want to add to this interview ?
A one of our most big goals is the gained ability our album to stimulate the interest of many progressive-profane listeners. We believe it to be the direct result of an heterogeneity which marks us in the deep and hopingly we want it to remain a basic feature of our work in order to spread the progressive genre all over as something really special which, even after many years, still keeps vital its allure.
Thank you to Gabriele for this interview