LORENZO MONNI was born in Cagliari on the 2nd March 1986 and lives in San Donà di Piave, a small town near Venice. He is a multi-instrumentalist and composer with a classical background and his aim is to blend classical music with rock and electronic (at the moment he's also a student in electronic engineering at Trieste University). In 2007 he released his first album "Death Of Future Men" and in 2008 the second one, "Debris". Both albums have been released under Creative Commons license and should be of special interest for lovers of the early works of Franco Battiato (they can be legally downloaded for free from the official website). Lorenzo Monni is also involved in other projects like the "electro duo" Dunkelblau and Superio.
I got in touch with him for this interview.
#########################################################################################
As you can notice each album I make is quite different from the previous, at the moment I don't think that my artistical path has been reached the complete level of maturity, so it is hard to answer this question, every day I discover new bands which could influence my future style. By the way, if I must say some important names concerned with my music, these are: King Crimson, Ennio Morricone, Igor Stravinsky, Radiohead, Steely Dan and Genesis. It's difficoult for me to fix my influences, in each of my favourite albums there's something related to my character: I retain albums more important than bands.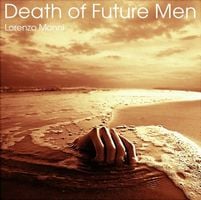 Over to your three albums. Your debut album was the Death of Future Men from 2007. Please tell us more about this album.
Death of future men is an old photo of my youthness, it belongs to a composer and to a person which doesn't exist anymore. Moreover I was not able to make a well recorded album, and the sounds of DOFM are quite rough, digital and pourly processed. In that period my dream was to connect the romantic classical music with the new electronic instances, and i tried so hard to work with softwares to manage a virtual orchestral instrumentation. It's the only progressive album that i made, in my own opinion. I'm still loving pieces like last touch, humans against alien cats or the lost, but soon I want to improve the shape of these songs and re-record all the album.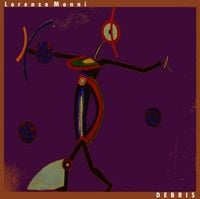 Your second album was the Debris album from 2008. Please tell us more about this album.
Debris was a straight stride, the sound is better, still electronic but less digital, the musical writing is fluid, there are more guitars, but the extreme heterogeneity of this album was a problem for many critics, who couldn't see any unity of purpose in my work. In that period i was quite depressed, so the atmospheres
of debris suffer this issue. I do think Debris is my most impressionistic album, it sounds quite claustrophobic and dark and in terms of writing it's much better than
Death of Future Men. However, even this album is still not well recorded, due to the massive use of digital sounds. If you check on the web I will notice that Debris
had a good diffusion and got lots of enthusiastic reviews. Moreother I received a proposal of contract by Musea records to publish Debris, but I didn't agree.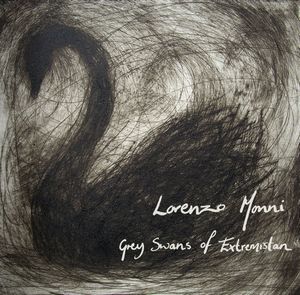 Your third album was the Grey Swans of Extremistan album from last year. Please tell us more about this album.
Grey Swans of Extremistan is the result of a huge effort spent in the recording studio, indeed this is the first opera almost totally released by recording real instruments, mixed and mastered in a professional way. The idea coming out from this album was to make a music coherent with the thesis exposed in the book of Nassim Nicholas Taleb called "Black Swan", so this is an album about the unpredictability of life, about the strong influence of unpredictable events, and about how to take advantage from of swans and make them grey.
I think I have achieved an important result in terms of dynamic of sound and expressiveness, for the first time since I began making music I can say "guys, my music has a great sound". It's an important achievement, many composers are not conscious about how important is working properly in studio and having a quality recording. This is mostly a defect in the progressive scene, and in the future I'm trying to avoid it at all. But now there are other features in my music that I need to get better, I need to strengthen the meaning of my operas, I need to comunicate to more people, I need to improve my musical writing and make it less introvert, I need to set up
a well suited band for my music. Too many things to improve, and this is important for my life, because writing music is one of the best things I can do and
if I'm not happy of my musical improvements I'm not happy of my life.
How would you describe your creative processes from coming up with an idea to developing it and commiting it to an album ?
My creative process always starts from a "black swan": an irrational impulse to write new music. I don't sit down in front of a desk and start writing music voluntarily, I don't force my mind to make music, it's a vocation, not a job, so my aim is not to make business with music, but to feed my personal faith and to enrich my soul. Obviously the "black swan" is not sufficient to reach out a significant result to other ears, so i spend the following work to give the best shape I can to my ideas, and this is both a rational and irrational work, because randomness can be determinant to choose the right sounds and the right structures. I must be able control all the work in studio, to choose the right sound at the right moment, I must be honest with myself and cancel a part of a song if it doesn't make sense to exist and take care of a huge set of details that I can't tell you at the moment. After these complicated steps my black swan will have become a grey swan.
How would you describe your music ?
My music is emotive, expressive, classical and universal. It's art for art's sake, the concept of my albums is the music itself, but I can't predict if in the future my music will change characteristics.
What is your plans for the rest of this year and next year ?
I'm studying at a master course of sound engineering, so my plan is to study a lot, and I don't know if I will have time and money for musical projects, I moved to another city near Milan (Como) so I left my previous musical bands and I'm now in a period in which I must replan my objectives, but I'm stil writing and managing new music and new ideas which are much better than the music contained in Grey Swans of Extremistan. My first concern now is to assemble the necessary resources to get out with the next albums.
To wrap up this interview, is there anything you want to add to this interview ?
At first, I want to apologize for my bad english, I hope this interview will be understandable to all the readers.
Italy is passing through a negative period: italian society, italian culture and italian economy are threatened by a long process of decadence that started - in my own opinion - by the end of the sixties, and now is reaching its maximum values, maybe due to an inefficient and incompetent dirigent class. I hope my activity could help Italy to recover a better way, but sometimes I feel too weak to make something artistically relevant since my impression is: "the rest of the world is going faster than me".
Thank you to Lorenzo Monni