Arild Brøter provided an interesting musical solo project released under the band moniker Pymlico. The music he writes can be described as instrumental, progressive with symphonic rock. Melodic, but with allot of different variations. Brøter has worked on this project for quite some time and the debut CD Inspirations was released in 2011. The music was mainly recorded and mixed in his home studio. Brøter played the drums on every track and some keyboards and guitar. His brother Øyvind played hammond organ and keyboards. Other musical friends and collaborators were willing to help on lead guitars, grand pianos, saxophones, bass guitars and so on. The album is released on hisown lable ?Spider House Records?. The second album is already in the making.
#######################################################################################
It is my understanding Pymlico is your solo project. Did you have any experience from any other bands before setting up Pymlico? Why did you choose that name and what does this name means to you? Is there any others involved in Pymlico?
Pymlico is my solo project in the sense that I wrote, arranged, produced, recorded and mixed all the music. I also played all the drums and some other instruments. But at the same time I had a lot of musicians playing on the album and they are all important for the final result. For some reason I found it strange to release it under my own name, so I set out to find a band name to "hide" behind.
I have played in some different bands over the last 10 years. From I was 15 to 21, I played in a Jazz/Rock/Prog-band called "Sound Circus". I have also played some gigs with some norwegian Progrock-veterans, a band called "Lucifer Was". I have played a lot of pop and rock music and was a part of the band "Wild Water" for two years. These days I play in a pop band called "You and Me Alfred".
Choosing a name is almost impossible if you don't want to share name with another band. Type the name you have in mind and "band" afterwards in Google and you will find a band somewhere in the world. Finding a band name was by far the hardest thing in this process. I had some ideas I really liked but they were all taken. For a while I was thinking about "Pimlico". I liked the sound of the word and there is a place in London called Pimlico. If you want to see "Battersea Power Station" (the building on Pink Floyd's "Animals-album") from across the Thames, you have to take the tube to Pimlico station. But since it was taken, I switched one I for Y and that was it!
There were many people involved in this project. I had 4 guitar players, 2 bass players, 2 keyboard players, 2 saxophone players, a flute player and some minor stuff like vocals, mandolin and classical percussion.
You are based in the same area of Norway as White Willow and some other well known prog rock bands. Do you regard yourself as a part of this scene or do you stand totally independent?
I haven't really thought about this. I just made an album with the music that I enjoy making, and that happened to have some "progressive" elements. I hope that in the future, I can gather the right people for a live band, and in that sense be more a part of the prog rock scene, but for now it's just a studio project.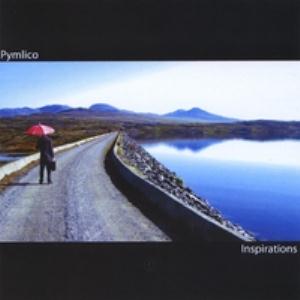 Please give us your long or brief thoughts on your only album to this date Inspirations from earlier this year. How would you describe the music and which other projects/bands would you compare yourself with?
I am overall very pleased with the result and very flattered that the album has sold so well. When I started on this project, I really didn't think I would put out a CD. I just wanted to record some of my ideas. Some pieces of music had been lying there for years. For a while I just thought I should upload it on myspace, but as I went along and all my friends came and did a wonderful job playing, I felt it would be stupid to not try and release it. I set up my on Record-lable and financed the whole thing myself. I am my own hardest critic, and there are a lot of things I feel could have been different in retrospect, but I have come to terms with result and I am proud of the CD. This was the first time I was 100% responsible for an entire album and it has been both an enjoyable and demanding process.
I would describe the music as instrumental, melodic prog rock. I am very influenced by the Swedish band "The Flower Kings" and all the solo- and side projects around this band. But I am not in the right position to compare my own music to anything, and I wouldn't dream of comparing myself with them. Roine Stolt, Tomas Bodin and Jonas Reingold have been around for years and are brilliant composers and arrangers. I am just starting out learning to write music. My writing is inspired by a lot of different things as well, like Genesis (I like all 3 decades!!!), Toto and Pink Floyd. I also enjoy good pop music and think a good melody is a good melody anyhow.
From where can this album be purchased from?
This album can be purchased as a physical copy from Cdbaby.com and as download on iTunes, Cdbaby.com and on Amazon.
How is your writing and creative processes?
The drum kit is my main instrument, but you can't really compose music on drums. Not the music I want to compose anyway. 9 times out of 10 I start on the keyboards, trying to find something useful like a chord-sequence, a melody, a little hook or a riff. I am trying to be better at the piano as I think this would help my composing-skills. I am really trying to get my music more complex harmony-wise. I could not have worked without a program like "Logic" where I can record the ideas as soon as they occur, save them for later, change keys, see if they fit together with other ideas, etc. Even though I have studied musical theory and some composing/arranging I unfortunately tend to forget all this while trying to compose. I usually have a very specific idea on how I want things to be, but it never ends up there. A paradox is that in the end I am usually most satisfied with the things that just started as an accident.
Is music your main occupation or do you have daytime jobs outside the music scene?
I am currently studying Musicology at the University in Oslo, focusing on Music Production. I have also studied drums and performance at "Los Angeles Music Academy". I teach drums, play gigs, write some music. Besides that, I also have a part time job as a receptionist in a newspaper.
What is the latest updates and the plans for this and next year?
I have written most of the tracks that will end up on the next Pymlico album and the plan is to start record them in September this year. The songs will differ a bit from the first CD. Some of them will be a little darker and the song structure will be a little simpler. I can also sense some fusion and west coast-elements in some of the tunes. I am trying really hard not to put too many ideas into the different songs this time. I will step back a little and just play the drums and some keyboards and let other people play all the bass- and guitar parts. I am hoping to get the same people playing on all the songs, to get more of a band feel.
To wrap up this interview, is there anything you want to add to this interview?
I would like to thank all the people that have bought the album and the people at cdbaby for a fantastic place for real music.
My website is up now
, so everyone should check it out.
Thank you to Arild for this interview