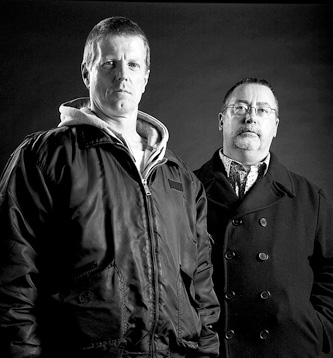 Hailing from the UK/Kent area KONCHORDAT started in 2008. Brainchild are multi-instrumentalists Lee Harding and Steve Cork who are influenced by several rock and prog bands like Yes, Genesis, Queen. Together with Stuart Martin (guitars, vocals) and some guest artists they could release their debut album 'English Ghosts' in 2009. The songs feature significant elements of progressive rock presented with a gentle, sometimes symphonic edge.
I got in touch with the band and Steve Cork answered my questions.
########################################################################################
When, where and by whom was your band born ? Did any of you, past and present members, play in any other bands before joining up in your band ? Why did you choose that name and which bands were you influenced by ?
Konchordat was formed by me (Steve Cork) in 2008, primarily as a writing project. I asked Lee Harding to join and we came up with the outline of the 'English Ghosts' album. Stuart Martin was drafted in as the 'hired gun' to play guitar on the tracks. We all played in various bands over the years, but we all originally met each other in the band 'Arque' in 1981 when the resurgence of progressive music started to make head way in the UK . I hadn't seen the guys for over 10 years prior to Konchordat! Lee left in 2010 and the core of the band remains myself on bass, bass pedals and keyboards and Stuart, now on lead vocals, guitar and keyboards. We are planning on some live shows later in 2011/12 and have drafted in Neil Hayman on drums/percussion and Neil Watts on keyboards, backing vocals to augment us as a live band.
The word concordat is an agreement, and seemed an apt word for the initial idea behind the project, so I just played with the spelling to make it stand out more and it seems to have worked!
We have very many influences, of course there are all the obvious ones such as Yes, Genesis, Rush and Queen, but as individuals we both have different tastes in music that we bring to the table to try and produce our own sound, this ranges from heavy rock through to classical music. You just need to be open minded about music!
How is the music scene in your local area now ?
I live on the Kent coast and there is a small music scene, there are lots of covers bands on the pub circuit in the area as well as original rock bands, there are several good small music venues in the area. Canterbury is near by, so there is a bigger scene there. Stuart lives on the fringes of South East London, so of course being the capital there is a huge music scene catering for all tastes.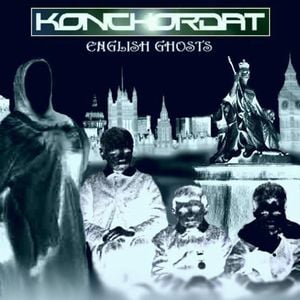 Over to your two albums so far. Please tell us more about the English Ghosts album from 2009.
English Ghosts was written very quickly and we soon realised that all the songs were linked via the subject matter; the Human experience, love, grief, finding your way in the world. How others react to you and vice versa etc. The title track was born out of a conversation I had regarding the loss of my parents over the previous three years and how I would love to have them back just one last time to say I loved them. The song was then turned into the ghosts who wanted that last warm human hug. Motion is my personal favourite song on the album and uses nature as an allegory for the journey through life. The song is really the journey from the cradle to the grave in 8 minutes! Nick Magnus (ex Steve Hackett band) is a friend of mine and gave me lots of advice as I'd been out of music for a few years and he kindly mastered the album for us too.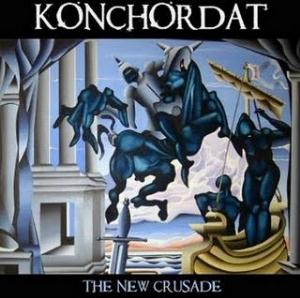 You are currently putting the finishing touches on your new album The New Crusade. Please tell us more about this album.
We learnt a lot about production from the recording of English Ghosts and it was Stuart that ultimately saved that album. Stuart played a key role on The New Crusade and took the steering wheel from the outset on the production/engineering side of things and this new album is a very different beast. We started the writing sessions in around November 2009 and worked through till March recording every note and chord sequence we came up with. We wanted the new record to be different, but had no preconceived ideas. The songs just happened. Stuart and I had a very honest approach to our writing and there are no egos to be massaged, so the writing process was easy. We have 3 finished songs left over from these sessions, so we are already ahead for album number 3! The songs are faster and powerful, but still full of that melodic and emotional edge that is important to me. We have had some great reactions to it so far. The title track is about a soldier on the battle field, 'A Coming of Age' is again about the journey through life and the regrets we all have. 'Panic Room' is the centre piece from the album and is about paranoia. We have a couple of sorter songs which song commercial, but the ideas behind the lyrics are quite dark…
The final track 'Time to Go' is an emotional piece, a goodbye to the world. I just love Stuart's guitar solo at the end of this song, so understated.
From where can your two albums be purchased from ?
Both albums can be purchased direct from www Konchordat.co.uk
English Ghosts is also available via CD Baby, Just for Kicks and a few other online shops as well as being available on ITunes. Supplies of the physical CD are now limited and one they go it will be only available digitally. We are hoping that we can get The New Crusade more widely available and are looking for distribution in Europe and licensing the album in the USA , it will be available on Itunes later in 2011.
For those of us unknown with your music; how would you describe you music and which bands would you compare yourself with ?
I think comparisons can be unhelpful. If we were to pigeon-hole ourselves I would class us as maybe neo-prog with a rock edge, or melodic rock, something along those lines. Everyone hears different things when listening to us, so listeners will have to make up their own minds. For me, music must be emotional. The songs themselves are the most important things, not the endless noodling that some bands pad their songs with or the "music by maths" approach. There are lots of bands that I personally admire, one is Pallas and the other is It Bites, all exceptional musicians with great song writing. Tinyfish also are doing something different with the genre. There are really too many to mention!
Besides of the new album, what is your latest status and your plans for the future ?
Once the album is released, we will be rehearsing for our forthcoming live shows at the end of the year. We will begin full rehearsals in September and we should be playing live from December 2011 into 2012. We are currently taking to venues and bands regarding support spots. We will also begin getting ideas ready for our next album. We already have a title and an idea for the art work, and with several songs already written and ideas on the boil we would want to get number 3 out as soon as possible.