Slovenian band MOONLIGHT SKY was formed in 2000, and was planned from the onset to be a band blending a great deal of styles and approaches, incorporating progressive and mainstream rock alongside influences from fusion, blues and soundtracks. And while they have experienced line-up alterations along the way, they have always maintained that their instrumental foundation should be kept: Vocals, keys, bass, drums and electric guitar will always be the main ingredients of their performances. That is, until 2010.

Throughout their career Moonlight Sky have been constantly active in the live circuit, and after numerous concerts on native and foreign soil they have earned a reputation for delivering high quality performances whenever they hit the stage.
I got in touch with the band and Janez patiently answered my questions.
#######################################################################################
When, where and by whom was your band born ? Did any of you, past and present members, play in any other bands before joining up in your band ? Why did you choose that name and which bands were you influenced by ?
The group formed in 2000, when we played the first gig at a local club under a different name. We were all very fond of rock music from the sixties and seventies, like that of Jimi Hendrix, The Doors, Santana, Deep Purple and Led Zeppelin, but also Jeff Beck, Billy Cobham and others. Guitarist Miha Petric, bass player Janez Moder and keyboard player/ singer Andraž Kržič were all in that group. The name Moonlight Sky was the title of a song written by Andraž that appears on our first CD.
Yes, Andraž and Janez both played in differenet groups before they joined forces with Miha and later Bor Zakonjšek (drummer on the first CD). Andraž also wrote a musical (Life is game, music and dance) and toured with that group around Slovenia.
How was the music scene in your local area when you started ?
Rock scene was actually quite developed, we had big names like Siddharta and Big foot mama (to name just the biggest) and the underground scene was also in bloom. The first profesional videoclips and smaller groups that produced these clips started to emerge, all because there were a lot of different TV shows featuring bands playing live and their videoclips. There is currently a shameful lack of these TV shows, where a band could perform live or otherwise.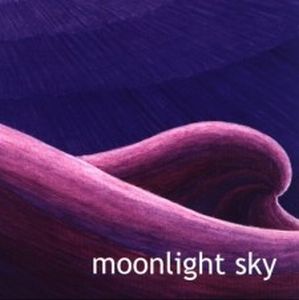 Over to your two albums. Your debut album was Moonlight Sky from 2006. Please tell us more about this album.
Our first album was recorded very quickly, in maybe three sessions, very little mixing and production was involved. It could have been published very quickly but we unfortunately won the local talent competition, and the first price was recording and record deal. So we recorded some of the songs once more, probably in one week. But then the problems with the record company started and our first album came out after a year. Still, we were very happy with the product.
The songs on this CD were written mainly by Andraž, but it was definitely a product of collective work of all members.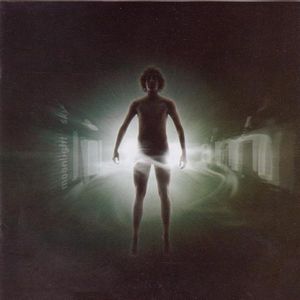 Your second and most recent album was I Am from 2009. Please tell us more about this album.
Our second album was much more thought out and took a lot more time to create. The songs and arrangements are much more complex, we used different guests (violin, brass section, different vocals). Also very important is the replacement of the drummer Bor Zakonjšek with Žiga Kožar, now a member of the band. Because of all these things our style changed.
What have you been up to since the release of I Am, what is your current status and plans for this year and beyond ?
After I am was released things once again took a very unpleasant turn for the band, because Andraž decided to continue his study of 3D modelling in Canada. We tryed to find a replacement, but finally realised that we actualy like the music we make as a trio. And Miha also started to write material more suited for a guitar, bass and drums, and Janez also wrote some songs. So, the plan is to record the next album as a trio with, perhaps, help from some guest musicians, and then tour with it. We already recorded the song Labirint (Labyrinth) and also made a videoclip. Check it out on Youtube.
What is the availability of your releases ? Where can they be purchased from ?
Both of our albums can also be purchased through our website. Send us an email and we will work something out.
For those of us unknown with your music; how would you describe you music and which bands would you compare yourself with ?
As we mentioned before, Moonlight Sky currently work as a trio with acoustic guitar, bass and drums. The style also changed into a mixture of fusion, world music and jazz-rock. It's important to know that these things occured naturally, it was not something we planned. The sound we created is in some ways similiar to John McLaughlin trio or Five Peace band (with Vinnie Colaiuta and Chick Corea) or perhaps Jeff Beck's current band or Vlatko Stefanovski trio.
To wrap up this interview, is there anything you want to add to this interview ?
Thank you to Janez for this interview

Their homepage is above and their PA profile is
here