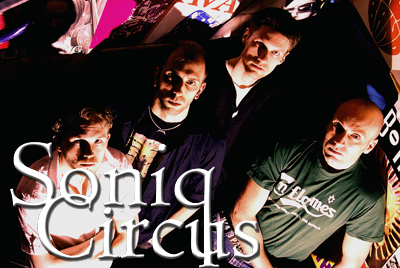 Swedish quintet SONIQ CIRCUS bring a touch of style and a knack for songwriting to their brand of heavy symphonic rock, and released one of the more honest prog albums of 2007 with their self-titled debut on Progress Records (MAGIC PIE's current label). The debut album was followed up by the 2011 release "Reflections in the Hourglass". Keyboardist Mathias Beckias provides rich and varied organ sounds that work hand-in-hand with the guitars of Marcus Enochsson, thoughtful and understated vocals of Calle Lennartsson, and rhythms of Markus Milsson (bass) and Christer Ugglin (drums). Though they don't imitate, the group takes plenty of influence from contemporaries such as SPOCK'S BEARD but also from the classic qualities of RUSH, adding touches of GENESIS and SAGA.
I got in touch with them and Marcus answered my questions.
#################################################################################
When, where and by whom was your band born ?

The embryo of today's Soniq Circus saw the light of day in 1999 when I and the first drummer (Andreas Hanberger) met and discovered a shared passion for Spock's Beard, Genesis, Rush etc. We both studied in Lund, a town crowded with students with both ambitions and time on their hands... We started rehearsing "Cinema Show" and "Lark's Tongues in Aspic (part II)" but after a reality check we ditched them and developed some own material instead. Since then many members have joined and quit the band. Of the current members Christer Ugglin (drums) has been around since 2002, Markus Nilsson (bass) since 2004 and Marco Ledri (keyboards) since 2008.

Did any of you, past and present members, play in any other bands before joining up in your band ?

We've all played in other bands and projects but nothing we would want to be remembered for the day we die :-)

Why did you choose that name and which bands were you influenced by ?

A year or so into our history we had a band meeting and chose the name "Telepilot 380" - the name of a tv remote model and also a random pick from the then bass player's (Ambjörn Furenhed) list of rejected band names... We later shortened it to TP3 but when we got the deal with Progress we once again did a reality check and understood we had to come up with something better. So we condensed our different name ideas into something that runs smoothly over your tongue (try and feel for yourselves...) and evokes an image fitting in the genre. The Q is basically a twist to make the name unique.

From day one we've been influenced by the prog dinosaurs - Yes, Genesis, King Crimson, Rush. Lately we've drawn more towards heavier acts such as Dream Theater, Opeth, Tool but the listener should find their own influences in the music, whether intended or not. That's one of the most rewarding aspects of releasing an album on a public market - the listeners find their own meaning in the music that we absolutely didn't foresee. But their right to interpret is of course equal to ours...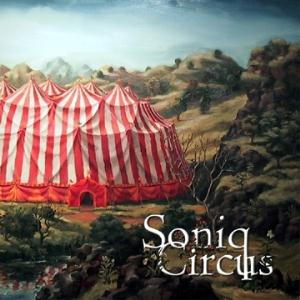 Over to your two albums. Your debut album was Soniq Circus from 2007. Please tell us more about this album.

We got the deal with Progress after sending a demo and a dvd with a live performance of the band in 2006. It all went relatively quick for us, who always work quite slowly with the band. We immediately started to re-record the main chunk of our last demo and added our new live intro piece - "Overture" and two other new compositions: "Chain of Consequences" and "Colliding Stars". Me and the keyboard player (Mathias Beckius) had an intense period of mixing and finally we got the album out. It was of course a dream come true to release a "real" album and it got a lot better reviews than we had dared to hope for. Out of the 25 or so reviews we've found so far, we got a mean of 7/10 points which we are really proud of.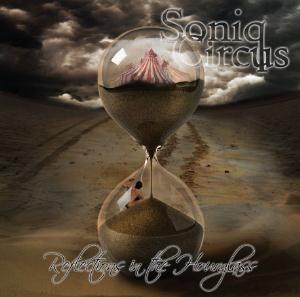 Your second and most recent album is Reflections In The Hourglass released earlier this year. Please tell us more about this album.
This time around we had some important decisions to make. Singer Calle Lennartsson and Mathias quit and I decided to have a go a the lead singer position that I had before Calle entered the band. Back then it was a much needed improvement to the vocal department, but this time I had made a progress with my singing and was determined to improve it further. The result is found on the new album. We also were extremely fortunate to find Marco Ledri through an ad at Into Music in Lund, a store actually owned by Karmakanic fan/helper Igor Petersson.
When the band was again a full piece we decided to let the composing, recording and production take the time needed to get a more focused product. "Chain of Consequences" was the track from the first album that set the path we wanted to continue so we deliberately brought in a heavier, rockier side to the material that I think comes through on the album. Generally in the writing process I come up with a piece at home that is presented, rehearsed and then dissected and re-arranged beyond recognition. Christer has a gift of seeing what a piece needs to become more exciting, so the arrangement is absolutely a band effort.
Being a prog band it was also time to make a concept album, right? We had one song that got kind of out of hand when we rearranged it and decided to cut it in two. The lyrics dealt with the inevitable passing of time, and the ambitions you fail to realize because of it. Several changes later the songs became the first and last track of the album "Inside the Hourglass
3am
" and "Outside the Hourglass
4am
", which present the concept of someone not being able to sleep due to different thoughts and memories of life changing events haunting him/her. So, in order to get the full 3D, 4D or whatever experience, you should start the album
at 3:00
and fall asleep just after the final clock strikes :-)
Your art works is very special and excellent. Please tell us more about them.
Thank you. We're very pleased with the art work of both albums and feel they fit together very nicely. Both are results of searching the web for suitable pictures and contacting the artist. For the debut, it was australian painter Mark Ogge who has done a lot of really imaginative paintings with circus themes and we were kindly allowed to use one of them. We loved his art from the start and the cover fits our music well with it's strange dehumanized but obviously humanly constructed ridicously large circus tent in an otherwise untouched nature. It's slightly eerie even...
For "Reflections in the Hourglass" we wanted something that went with the concept. Marco found this picture of an hourglass with pyramids turning into sand that we really liked. We asked Emelie Leger, the canadian artist who had done it, and got her to do some necessary changes to link it better to the album.
Check out their websites at
here
and
here
For those of us unknown with your music; how would you describe you music and which bands would you compare yourself with ?
Defining and describing music is always risky, but I'd say Soniq Circus is a band that focuses on making melodic, sometimes heavy, sometimes bombastic semi-complex rock performed with emotion and a sense of direction. By the way, it's fun to play too :-)
Others have compared us to fellow swedes A.c.t. and Beardfish but also Marillion, Genesis, Saga, Muse, Yes, King Crimson, Dream Theater. I guess the new listener will find some very enjoyable prog that has it's own identity and purpose with firm roots in both 70's prog and newer prog metal.
What is your current status and plans for this year and beyond ?
Apart from world domination, creating a religion and getting rid of all wars we'll make sure to get some more good gigs for prog audiences and promote the new album of course. We've also started to write and rehearse some more new materal that we're looking forward to get out on the road. We'll see what comes our way but will do our best to create and catch the opportunities we meet.
To wrap up this interview, is there anything you want to add to this interview ?
Buy our albums - THEY ROCK!!! :-)
Thank you to Marcus for this interview