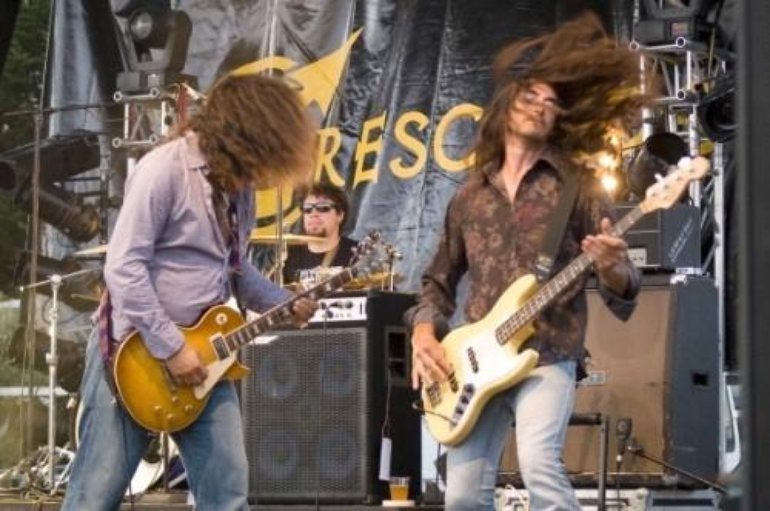 In the early Nineties, three young Italian musicians were playing trash metal and did a support act for MONSTER MAGNET. The famous band their psychedelic hardrock gig that evening inspired the guys, then it took a while until they released an album entitled "Return To Uranus". In 2003 Wicked Minds finaly released their real debut CD "Crazy Technicolor Delirium Garden". Four more albums followed. Their latest album is a tribute to the 1970s Rock Progressivo Italiano scene called Visioni, Deliri e Illusioni.
I got in touch with the band and Lucio Calegari answered my questions.
#######################################################################################
Your biography has been covered in your ProgArchives profile so let's bypass the biography details. But why did you choose that name ?
It was 1987, has been a long time, I do not remember so well, we played thrash metal at the time, maybe it was to be against the Simple Minds... :-)
For those of us unknown with your music; how would you describe you music and which bands would you compare yourself with ?
We play essentially Hard prog 70's rock.many have compared to Deep Purple and Uriah Heep but I think we're even closer to the underground bands like WarHorse, 2066 & Then, Arzachel, Birth Control,very raw bands.
This is an archive based interview also intended for the fans you get well after both you and I have passed away so let's go straight to your albums. Please give us your views/some words on your albums, starting with.......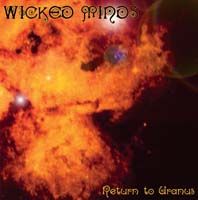 Return to Uranus from 1999
Our first album,we were a power trio with hard,psych and stoner influences,I still love those songs.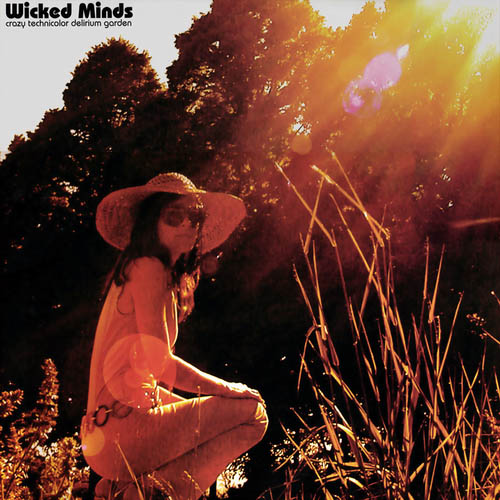 Crazy Technicolor Delirium Garden from 2003
The first with Paolo"Apollo"Negri on hammond,the record that made us know in germany. the beginning of our current sound. We always play "From The Purple Skies","Drifting" and "Elephant Stone" at each concert from 2003.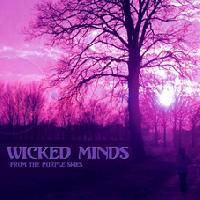 From The Purple Skies from 2004
Is essentially the same "Crazy Technicolor" record sung by J.C.Cinel with the addition of Uriah Heep's "Gypsy" and Pentagram's "Forever my Queen" and the 18minutes long Return To Uranus,from our 1st album,another song we play always. This is the 1st record made by Black Widow records.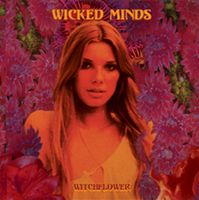 Witchflower (CD + DVD) from 2006
Our last studio album with unreleased songs,more progressive and structured than Purple,the recording and the sound is better and the DvD contains some live performance-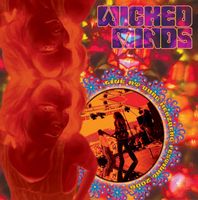 Live At Burg Herzberg Festival 2006 from 2007
Obviously is taken from our BURG Herzberg live gig from 2006, released by Inakustik records(Germany) on cd and 2lp. It contains our best songs from Purple and WitchFlower.
There was a seven years long break between the From The Purple Skies studio album to the new, 2011 album. From The Purple Skies was the last original material album from you. What has happened and why no new original material since 2004 ?
We released WitchFlower in 2006 that is our 4th album,full of original songs. We started in 2007 with the creation of the disc tribute to the Italian 70's prog but we've lost along the way the original drummer and we had problems with the singer J.C and all this has created long delays on the recording.
We waited for the tracks played by guests and the years have gone....I didn't think everything happened this hell :-)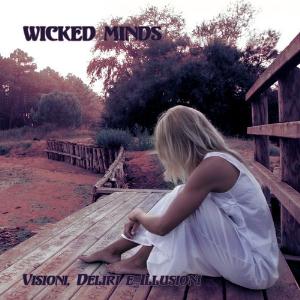 The brand new album called Visioni, Deliri e Illusioni is a cover album of old Italian prog rock songs which also includes contributions from most of the greats in the scene. The list of guest artiss is very long. Please tell us why you did this album and the whole process behind it.
I have already explained in the previous question of this. We played the songs we liked most about those years with the great contribution of Lino Vairetti from Osanna, Martin Grice from Delirium, Aldo Tagliapietra from Le Orme, Antonio Bartoccetti from Jacula. Also Sophya Baccini helped us in two songs and we're very proud of the work done by all.
Are any of you involved in any other bands/projects ? If yes, who are these ?
Paolo"Apollo"Negri play the organ in Link Quartet a funk 'n soul 60's instrumental band and has also made ​​3 records to his name with HammondBeat records from USA
I, Lucio Calegari (guitar) have a solo project called Electric Swan, more hard rock '70 guitar oriented. My first record (Electric Swan) is from 2009 and I'm recording the second one with Monica Sardella (Wicked Minds singer) and also Apollo but with a different rhythm section(bass and drums). The new record will always be released from Black Widow records at the beginning ot the 2012.
Monica Sardella is also the singer of a a Metal/Stoner band called The Weed.
What have you been up to since the release of your new album and what is your current status ? What is your future plans ?
Now it's time to release a new Wicked Minds records ,with new songs,I hope at the end of 2012. Now we're trying to promote this record and we're tryng to finish our solo projects. All our music we play and record is important for each of us.
To wrap up this interview, is there anything you want to add to this interview ?
Listen to our music and Let there be Rock 'n Roll, Cheers :-)
Thank you to Lucio for this interview

Their PA profile is here and their homepage is here