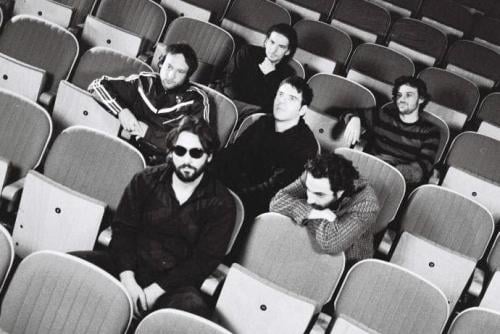 SLEEPIN PILLOW were formed as a six-piece outfit in Thessaloniki, Greece in 2004. They've had strong enthusiasm to play 'modern psychedelic rock blended with Greek and Eastern traditional music, with English lyrics'.

SLEEPIN PILLOW released their debut album 'Apples On An Orange Tree' via Shift Records in 2008, that could be appreciated as one of Top 5 of the best albums released in 2008 in Greece. 'Amplifier In My Heart', their first video clip, could be on airplay over and over in lots of local TV stations, and also other songs be heavily rotated in Greece.
Their second work 'Superman's Blues' was released in April 2010 - they're trying to win the peak of popularity all over the world.
I got in touch with the band and Antoine answered my questions.
###################################################################################
When, where and by whom was Sleepin Pillow formed ? Did any of you, past and present Sleepin Pillow members, play in any other bands before joining up in Sleepin Pillow ? Why did you choose that name ?
The band was formed in 2004 when Nomik, Aisha Sama and Rispa made their first attempts on experimenting with the first songs of the band "Hail messiah" and "Winter dreams", trying to find their musical identity and space around the sound, lyrics and atmosphere of what would later be the first Sleepin Pillow album "Apples On An Orange Tree". The addition of Nick Zaqueline to the band helped in adding a more traditional feel to our sound with instruments like the bouzouki, the clarinet, the ney and other ethnic percussion.
While composing "Apples On An Orange Tree" two more members were added to the band: Antoine, who brought along an electro-ambient aura, made distinct in the second Sleepin Pillow album "Superman's Blues" though the use of analog and digital synths and Skinman, who gave the band a more solid and tight sound with his exquisite drumming skills.
Sleepin Pillow members used to be active in other bands in the past. Nomik was, and still is in "Universal Trilogy", Aisha Sama in "TestTube" and Antoine in "Five Star Hotel".
The name Sleepin Pillow was chosen by Aisha Sama and Nomik when during a walk in the park, Aisha came up with the word "pillow" and Nomik just added the word "sleeping", it's as simple as that. The name however carries strong connotations. It's about our dreams and the subconscious that exists somewhere within us, that comes at bedtime and tells the truth, sometimes keeping us awake and others putting us to sleep like little children. It's the common truth that unites us all. Every time we sleep it wakes up and sends its messages in a primordial, ever-existing language. It makes us forget everything that goes against our nature, all those things that we are forcefully taught to say and think according to the environment in which we live. Perhaps after all, sleep is the only time in our life when we are truly free from ourselves.
How was the music scene in your area when you started ?
There was a lot of interesting stuff going on at that time, many bands were forming under the veil of rock, indie, britpop, somewhat imitating the English and American scenes that they were influenced by. Still it was quite difficult to find a band unique in character. And of course there has always existed the greek so called pop and folk scene with the kind of music that we were never really proud of.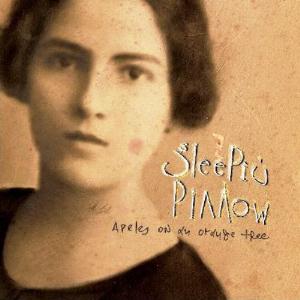 Over to your two albums. Your debut album was Apples On An Orange Tree from 2008. Please tell us more about this album.
It's hard to be an apple in an orange tree. It's even more difficult to admit it. To go out on the street and say it, without fearing the consequences of diversity, the marginalization, being described as graphic. We've heard many things like "this guy scares me" (referring to Nomik as King Midas) or "this is not the place to be playing the bouzouki with so much reverb on the vocals». On the other hand, there are people that have embraced us for the diversity in "Apples on and orange tree", and the most amazing thing is that they accept it spontaneously and naturally. This is very important. It's not only about music. It about social dimensions and the way man is organized in society, with institutions and stereotypes, the unwritten rules and the "punishing" of offenders.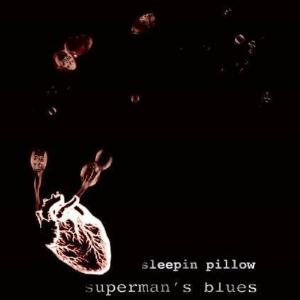 Your second and most recent album is Superman's Blues from 2010. Please tell us more about this album.
"Superman's Blues" is a step forward, which had already been done in the studio, at rehearsals and in live concerts since the presentation of "Apples On An Orange Tree". For example, we were playing at a show in Mani (Pelloponisos) and even during the soundcheck we would come up with new ideas that would eventually find their way to the new album. As the band began touring we all bonded together. "Superman's Blues" captures this whole trip thoughout Greece, the places we gigged, the energy we took from the people and without realizing it within a year after "Apples On An Orange Tree", 18 preproduction songs had already been written. That's why the band released the second album rather fast, less than two years since the first one. People were already expecting it, since we played some of our songs at our gigs, and their reactions surprised us! The new sound, the new approach, the addition of electronic elements, the stark contrast of technology - drum machines of the 80's, loops of the 90's together with the Bouzouki - were all embraced by our listeners. We won't forget when we got to Athens, six days before the album was released and the world already knew some of our songs and sang the lyrics!
On a final note, the lyrics of "Superman's blues" are about the contradiction of the modern man, "Superman", who has accomplished so many technological advances and has exponentially risen his standard of living, but forgotten his real nature, and his true values are lost through the stereotypes which he built, his apathy towards violence, xenophobia and the social-political-religious racism; through a world that nurtures inertia as a virtue, and apathy as wisdom. We believe that the lyrical highlight of this album is the experimental track "Big Circle" where layering upon Nick Skalkottas' music, a primordial creature from the deepest reaches of the cosmos observes Superman and hands him The Ten Commandments as a testament to his achievements, while laughing at us and our diversity, as universality is its only truth.
What is the availability of your albums and where can they be purchased from ?
You can purchase our CD albums from our official website at http://www.sleepinpillow.com/shop. In the meantime we are open for collaborations with the goal of distributing our physical CDs to record stores across the globe.
What have you been up to since the release of Superman's Blues and what is your current status ? Any plans for the future ?
We are currently playing concerts all over Greece and hopefully abroad. We have also completed the music video for "An idiot's point of view", and we are planing on creating a live recording album soon, as well as a documentary for the story of the band so far.
How would you describe you music and which bands would you compare yourself with ?
Firstly we cannot and will probably never put labels in our music. We keep saying that people who listen to our music can not categorize it and this is something we really like. We don't deliberately use the kemenche, the bouzouki or the bagpipes in order to be characterized as "ethnic". We use instruments as tools in the overall aesthetic that we want to produce. If in a song we go through a Greek musical scale with Indian ney and another one with a creaking door sample, it's simply a matter of freedom of choice. Labels are a restraining factor in music; they force you to move along the beaten path, so that you end up with a more digestible product. Sleepin Pillow do not express that way.
Our ritual begins at the studio, in the way we rehearse, in the way we are jamming on new ideas, the three, four or six of us. It somehow always works out! One thing is for sure, listening to our CD is an entirely different experience than actually being there at a concert, where the music fleshes out in front of you. We've been told that the best experience is being at a Sleepin Pillow rehearsal, when the lights dim out, notes start flowing and we begin our journey. That is the reason why we are currently looking into having shows in unconventional spaces, straying away from the usual practice of having the band on one corner and the audience on the other.
We've been tested among the years as distinct units. Most of us rehearsed, writen music and stayed up at night together much earlier than Sleepin Pillow came to be. Our relationship has been tested and passed through many levels, we know each other very well, we have grown together and although we are different we have common perceptions. Τhrough music, we look for the psychedelic feeling of the notes, the melody, the patterns, the mystery and the unpredictability of ourselves. We trust in this journey, none of us is afraid of being spiritually exposed, because this quest makes us feel complete.
We all have various influences, but at times the artists that were most important to us - as to a lot of people – are Radiohead, Porcupine tree ("Stupid dream" years), Massive attack, Led Zepellin, Tool, Holy f**k, Death in vegas, Portishead and Manos Chatzidakis.
To wrap up this interview, is there anything you want to add to this interview ?
We'd like to continue our journey for as long as it takes and hope to share it with as many people as possible. It's the joy in sharing and experiencing together that gives real purpose to our music.
Thank you to Antoine & Sleeping Pillow for this interview



Edited by toroddfuglesteg - September 09 2011 at 17:12