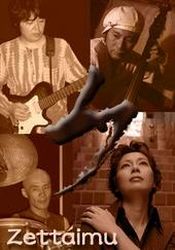 HISASHI FURUE formed ZETTAIMU in 1983 -- literally translated as "absolute vanity" but claimed to really mean "absolutely nothing." He is the guitarist lyricist and composer, as well as a multi-instrumentalist (early albums feature merely him and a drummer) He was influenced by both rock and "Ma" -- a traditional element, and style, of Japanese music which refers to the intervals between notes, and I have seen defined as "the power of silence." ZETTAIMU explores and utilises traditional Japanese music, and one can find it fused with alternative and heavy rock, proto-proggish music, psychedelic rock, progressive/ experimental rock, post-rock, and pop, creating refreshing progressive rock -- accessible, yet nuanced textures. It can be very atmospheric music with dark and light contrast -- at times playful (in a J-Pop, or Beatles pop sort of way, and at other times somber or morose (not that unlike The Cure).
Our highly esteemed collab DamoXt7942 (K. Maki) got in touch with Hisashi Furue in Zettaimu and here is their story.
#####################################################################################
Your biography has been covered in your ProgArchives profile so let's bypass the biography details. But why did you choose that name and which bands were you influenced by?
In my twenties, I'd played upon some gigs in the forerunner of Zettaimu named Neutral News for an inquiry into avant-garde soundscape based on UK rock. However a dazzling variety of Japanese music essence I'd got in my early childhood - koto, shamisen, wadaiko (Japanese drum), and relationships created by Japanese instruments - made me quit playing. Namely, I'd considered that we should play rock blended with the Japanese music essence of mine. This eventual issue finally opened the curtain of ZETTAIMU, that means we must have utter "vanity" in our inner space (that I'd found via zen under my neurosis), not quoted from an ideology by a philosopher Ikutaro Nishida.
I've been much influenced and sensitively refined by David Bowie, T. Rex, Velvet Underground, or Erik Alfred Leslie Satie, especially The Beatles. Anyway, I named my younger daughter Leno after John Lennon. Needless to say, my mother as a koto player and my grandmother as a shamisen one could have exerted a great influence upon me. Surprisingly, progressive rock itself is not my cup of tea, despite of an understanding all over the world that Zettaimu can be progressive rock (actually I never consider Zettaimu as a progressive rock project). For me progressive rock is too difficult to understand or enjoy at all, and I can feel the sound by Michio Miyagi (a Japanese classic musician) more progressive than progressive rock.
How was the music scene in your local area when you started?
The Japanese music scene or atmosphere had got worse and worse in 1980s (just before our debut album "My Grandma Says ... " recorded), just like the concept of "Dawning" in this album. We could always feel the general public might be operated by something invisible without any indivisuality of them, and the world might fall down into the inferno. No difference also in the music scene - standardization, mass production just upon commercialism (like MTV or so) had got started, rather than pure highly-qualified hand-made creations.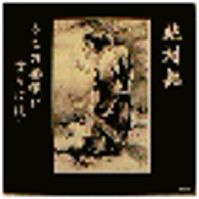 Over to your five albums. Your debut album was "My Grandma Says ... " from 1989. Please tell us more about this album.
Absolutely the incarnation of my music origin and energetic creativity. In the beginning of the production of this album, I'd run into trouble that the Japanese spirit (called "Wa") in my deep inner body could not get synchronized with the rock spirit I'd absorbed in my adolescence - e.g. it took over three months to complete with satisfaction only two measures in the titled track.
Anyway, when I came back to my hometown (Kokura, Japan) during the summer vacation in my college days, I got immensely shocked at my grandmother's vacant words in a mutter "we people do the same monotonous tasks (eating, sleeping ... ) over and over" in front of my grandfather's gravestone, and noticed that we should create the conception for the first album and songs with her thoughts. Her murmur pushed my back into the kickoff of our debut album definitely.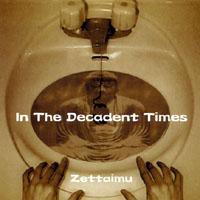 Your second album "In The Decadent Times" was from 1998. Please tell us more about this album.
Forgive my taking up so much of your time but let me say - I'd been so much tired and bored in my music life and quit playing for six or seven years after releasing our debut album, for producing and recording that we'd taken five years with keeping our strong motivation rather than pleasure. Our gigs with the debut album for two years were also boring - there were a bunch of non-intelligent and non-understandable rock farts around us.
Yes as honestly I say, I love pop, and had tried to restart to play or record with feeling relaxed - occasionally a rough mix "In The Decadent Times" could be composed (roughly) and uploaded upon the website at the dawn of internet in those days. I was so much surprised to get persuasion to offer the song from two US labels, that we made a CD with more material we'd composed later. The CD, released via foreign labels and internet all around the world, amazingly could get an unexpected approval in various nations like US or EU. Okay also in Japan we thought ... we released the CD via an independent label founded on our own, that the master of a record shop named "WAVE" (Shibuya, Japan) could be immersed in and was sold in a special section next to a Japanese renowned singer's, again amazingly.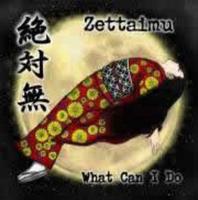 Your third album was "What Can I Do" from 2003. Please tell us more about this album.
As mentioned previously, although pop and rock have been my favourites and my purposes for music, I was afraid our sounds in Zettaimu had a tendency to shift themselves into calmness or quietness, not movement nor activity. With a mixed feeling for the tendency, I met a drummer Michinobu Matsuhashi upon a joint stage with Katsurei. At that moment I was sure Michinobu an aggressive and violent drummer could be a member whom we Zettaimu needed. Happy to say, he replaced Yoshihiro Orii (who had left away for reasons of something musical) as a new drummer, with his strong phrase "Let me develop Zettaimu". I, a local drummer in my childhood, soon got immersed in his intentional drumming.
A US producer, who had known Zettaimu before, came to watch the gig Michinobu joined for the first time. He said he could get more and more amazed at our soundscape, that persuaded him to offer our promotion and tours in US or EU. Sadly it was tough for us to go on a US tour after 9.11, and via the mysterious and disappointing tour in US, we created an album "What Can I Do" with our original, impressive Japanesque sounds for worldwide.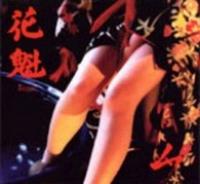 Your fourth album was Oiran from 2005. Please tell us more about this album.
For my grandmother, I'd tried to arrange her favourite song "Tairyo-Bushi" for rock music. Based on the tune, we'd picked up a rhythm of the shout "En-Ya-Totto" thrown by my grandfather and his fellows. Almost all other songs in this album had been composed in my twenties.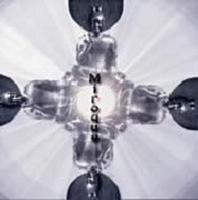 Your fifth and most recent album was Miroque via Musea / Poseidon Records from 2007. Please tell us more about this album.
Sorry I've forgotten where and how we'd met together, but Hiroshi Masuda, the manager of Poseidon Records, had usually invited me to some progressive rock concerts. Hiroshi induced me to release Zettaimu's material via Poseidon occasionally (Anyway he says Zettaimu cannot be considered as progressive rock). As honestly I say, we could not take enough time for recording "Miroque" substantially, because we'd decided a US tour for the release just before. We'd like to season this album fully with deep keyboard sounds though. Not enough time we had, sadly. However, our guitar solo might make this album content simple and slender like "Ginkaku-Ji", I feel positively.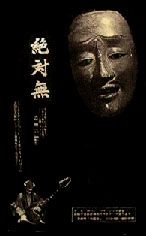 You have also also released a live album back in 1991. Please tell us more about this album.
A low-qualified play with the previous drummer and poorly recorded in a cassette. Cannot reissue shamefully.
What is the availability of your albums outside Japan? Where can they be purchased from?
We've formed a friendship with a US musician in our (terrible) US tour above mentioned. He's collaborated with us in worldwide or Japan tours. Gladly he says he will promote or sell our new CD released the end of this year in US or EU, for friendship's sake. Added to this, an international charity compilation "Under A Big Red Sun" featuring Zettaimu's "On Sowaka" will be released - we've offered songs for international compilations four times until now. "Under A Big Red Sun" is a double album featuring various UK or US highly individual artists, planned mainly by UK private group "OxFam International" and released via a US label Zos Kia Sound Recordings.
For those of us unknown with your music; how would you describe you music and which bands would you compare yourself with?
Hmm, tough call indeed. As above mentioned, a natural mixture with "Wa" cultivated in my childhood and "Rock" in my adolescence, or something. Not familiar with progressive rock although our music may be thought as progressive rock.
Zettaimu sound style can be more approved in US, EU than in Japan I always feel. Usually I hear they express our sounds hypnotic. In Japan we can be considered progressive but out of Japan we cannot at all, mysteriously. Don't know why ... Oh by the way, other progressive rock bands have not called us progressive, and non-progressive rock ones have positioned us progressive. That is, we have no place to live, but who cares?
What have you been up since 2007, what is your current status and plans for this year and beyond?
Under recording our new album "New Clear();", released in US and EU at the end of this year via a US label.
To wrap up this interview, is there anything you want to add to this interview?
As for our new album, we will record a song based upon a poem written by a native US poet, or an unplugged edition of "Class V", that was already released in "What Can I Do" or a compilation. We will produce this creation for native speakers of English, in collaboration with a US director who direct Japanese Noh / Kyogen plays and translate them into English.
Please listen to novel Zettaimu Japanesque sounds via the new album, with our new singer and bassist. Thanks all!
Thank you to Hisashi Furue for this interview

(This interview has made me putting in an order for a couple of their albums)