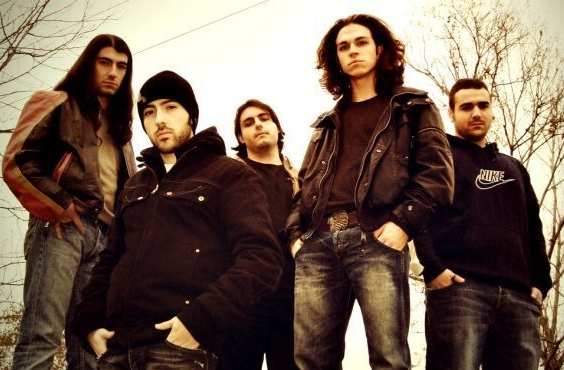 ATOMIXYNERGY is a Progressive Metal quintet from Turin, Italy that began their activity in 2005 by releasing a 5 track demo titled "Liquid Light In Abyss". After several promotional gigs the band began working on their first proper release. "To Reflect Human Patterns" was released and distributed in Autumn 2007 through LadyMusicDistro in both Europe and U.S. featuring clear influences of DREAM THEATER and PAIN OF SALVATION.
Their debut album Vacuum was released one year ago. I got in touch with the band for their story.
#################################################################

When, where and by whom was your band born ? Did any of you, past and present members, play in any other bands before joining up in your band ? Why did you choose that name and which bands were you influenced by ?
Alessandro (keyboard): We met step by step while playing in another band, founded by our drummer and other guys; that was our first experience. I barely known where to put a jack! After this Andrea, our current singer, joined us as guitar player, so 4/5 of the present line-up was together, and we decided in the beginning of 2005 to call our band "Atomixynergy": the name coming from the idea of "friends playing as one", and also it sounded very very prog metal ahah! Indeed we were influenced mainly by Dream Theater, but also Symphony X. Then our personal influences became more various, having in common Pain Of Salvation, Opeth, Porcupine Tree and Audioslave.
How is it to run a band in Turin these days ?
Andrea (vocals/guitars): Nowadays having a band in Turin is not very easy. The first problem is that the number of the bands are very high, like in other places obviously, so the possibilities of doing something interesting are very few. The second thing is, there are a lot of cover band that attract people, so a band that plays its music is not as cool as another that plays famous songs.
The only thing to do is creating something different from the others that can attract!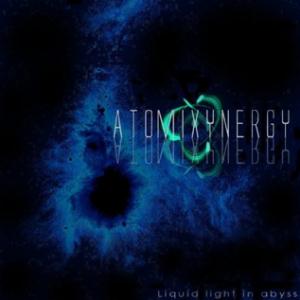 Over to your two Eps & your only album so far. Please tell us more about your Liquid Light In Abyss EP from 2005.
Alessandro (keyboard): We started to write songs that would appear in our first EP still when we called Lyrical Coma, but it was when we played as Atomixynergy that we ended the work and we entered studio in order to record "Liquid Light in Abyss". It was summer of 2005 and we had our first recording, mostly charachterized by long instrumental parts, solos and melodic parts. I think the main influence was the album "Awake" of Dream Theater. After our guitarist Andrea also began to sing instead of our former singer we recorded again the EP with the new voice, in 2006.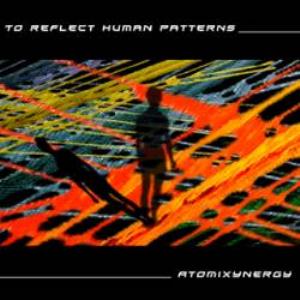 Please tell us more about the To Reflect Human Patterns EP from 2007.
Andrea (vocals/guitars): To Reflect Human Patterns is an EP made of 4 songs that well represent our band during that period. We were a little bit different from now, especially musically speaking. The songs were written in a more instinctively way so the whole composition sounds more crazy for us now! There are songs, such as Eyes too blind or Proiezioni Astrali, that sound very progressive either for the structure and for the lenght, others, like Universe without a fence or Happiness like a mask, that are closer to the sound we have today.
Please tell us more about the Vacuum album from last year.
Simone (guitars): Vacuum is our first full-length album. That was a very strange period, cause I joined the band in the middle of the writing process so it was…particular. Anyway we wrote an album full of ideas, you can find there different styles, from pop-oriented ballad to more progressive metal songs. We're very proud of that, but maybe some songs are not good to be performed on stage, cause of up and down in the rhythm and for the length. For the new album we tried something different, more stage oriented.
For those of us unknown with your music; how would you describe you music and which bands would you compare yourself with ?
Simone (guitars): The most important thing for the band is to listen to different bands and sometimes things that are completely out of rock music, and so our music is under the influence of a lot of different styles. Today we play somekind of progressive rock, following a personal idea of prog music and not so riff-oriented. For the new album we focused on arrangments and composition and the role of the single instrument; anyway you can listen in our new stuff a touch of Pain of Salvation and Opeth arpeggios mixed with Audioslave rock style.
You are in the process of finishing your new album and it is soon set to be released. Please tell us more about this album.
Andrea (vocals/guitars): "20 days" will be the second one of our career. It is not a real concept album like our previous one Vacuum, but you can find a tie within the songs. It is a photograph of a busy street where there are a lot of people passing by; each one with a particular story behind. They are different characters without common elements except from the fact that they are in that place in the same moment. Concerning the music, this album will be a rock album created with a "progressive mind" but not prog metal as always…so, 4/4 instead of strange patterns, keyboards as "clue" not orchestral, and so on…we decided to playing less technically for this record.
Besides of the new album; what are your plans for this year and beyond ?
Alessandro (keyboard): While recording the songs that will appear in our new album we are focusing on its promotion online and in the "real" world. I think that when everything will be ready we are going to play live new songs as much as possible! As Andrea said before playing your music today is not easy so we'll go straight our way trying to do our best…
To wrap up this interview, is there anything you want to add to this interview ?
First of all thank you for this space, it's a pleasure ;) . Join and follow us on facebook/Atomixynergy, there are some free downloads out there for you guys! Also visit us @ atomixynergy.com where you can find our online shop very soon with all our music ;)
Thank you to the band for this interview