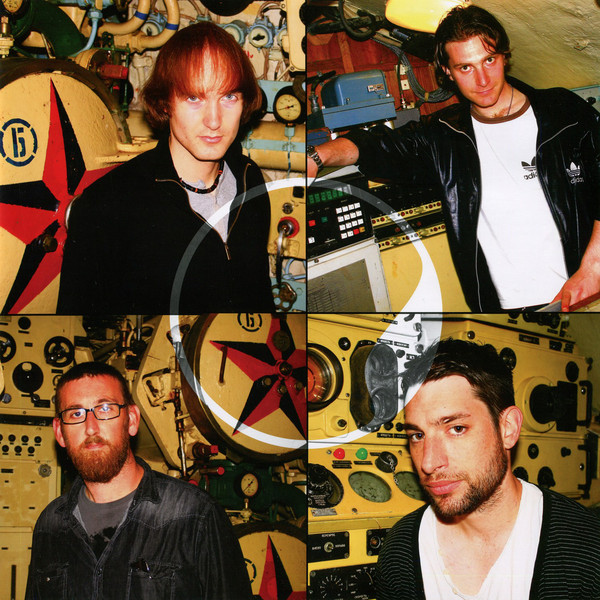 SONS OF ALPHA CENTAURI are an instrumental post metal band from the U.K. Formed on the hottest day of July 2001 by Nick Hannon (bass) and Marlon King (guitars) the project initiated to pioneer alternative riff rock and encapsulate genres from classic and progressive rock through to avant-garde experimentation.
I got in touch with the band and Nick answered my questions.
###############################################################################
When, where and by whom was your band born ? Did any of you, past and present members, play in any other bands before joining up in your band ? Why did you choose that name and which bands were you influenced by ?

In Faversham in July, 2001 me and Marlon formed a new 'brotherhood' as the 'Sons' while out chilling at pool. At the time we wanted to do a progressive space rock influenced instrumental rock band and as it turned out to be the hottest day of the summer that day we named ourselves after our next closest star.

Came up with the band name the same day we formed the band - we knew it was going to cool.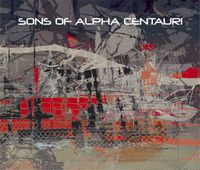 Over to your only album so far. Please tell us more about your ASons of Alpha Centauri album from 2007.

The debut album was in itself still our single most epic undertaking to date. After writing 35 tracks and selecting 12 tracks which we felt were a representative series of movements we started recording and this was split into like two phases; recording 10 tracks live at the Yacht Club where we rehearse by the beach on the Isle of Sheppey and then another 5 tracks with Jim Riley at Ranscombe Studios. We selected the best takes and merged the record for mastering by James Plotkin who at the time had just finished mastering Panopticon on vinyl by Isis. We had been working with Seldon Hunt over 2004 - 7 and he put together the artwork for the record which was released on Sound Devastation Records in 2007.

We made 242 promo sleeve editions and then the main press came out at extortionate cost to the label. It was a six panel digi pak, inside sleeve with silver embossed lettering, uv gloss ink and and braille stamped sticker! All made in the United States. Haha. We wanted to deliver with a stylistic art package... there was a demo in 2004 but that was only 13 handmade jobs!

You have also released some split '7 and Eps too. Please tell us more about them.

Yeah sure! In 2007 we worked with Will Mecum from Karma to Burn and Roy Brewer from Treasure Cat (who also worked with Mecum in TC) to write 3 instrumental tracks in 5 days at Ranscombe Studios in Rochester. Roy and Steve swapped drumming responsibilities and we dropped four new Treasure Cat and four SOAC tracks onto the record and called it Last Day of Summer (as it was written on the last few days of the summer). It came out in 2009 on Undedogma Records. We really enjoyed making this and starting our collaborative series with worldwide instrumental artists.

The second collab was with Gary Arce & Mario Lalli from Yawning Man and called Yawning Sons. We had started putting together ideas for the second album and invited Gary over to help record on some tracks. Once we started jamming though, it was clear that we had hit on something special and we wrote and recorded 9 tracks over a week. We put seven track out on the debut record 'Ceremony to the Sunset' in 2009 and have since followed it up with another track on 7" vinyl in 2010. Gary had some of his friends put vocals on the tracks including Scott Reeder and Wendy Rae Fowler which was cool!

Since then we have also done an ambient record of interludes from SOAC live shows which was on Simple Box Construction with A Death Cinematic and a split with Karma to Burn on 7".


For those of us unknown with your music; how would you describe you music and which bands would you compare yourself with ?

Instrumental. Ambient. Progressive. Riff. Rock. That's the first five words that came into my head as I typed so I guess that's as good as I can get with that one. The musical spectrum we try to cover is pretty wide so I guess it would be... 70s Tangerine Dream blending into Pink Floyd twinned with Ozric Tentacles building into a Faith No More explosion of frenzied Karma to Burn riffs! We love prog rock! We all went to go see Tangerine Dream and they were so amazing... they played Le Parc (L.A. Streethawk)! What a classic.

What is the latest status & your plans for this year and beyond ?

We have a 7" coming with Karma to Burn soon which is cool. We are doing the artwork with Alex von Wieding and he has done all of the artwork for the YS / SOAC vinyls so far. We are looking at starting late 2011 to record some of the second album. It's going to be at least 5 years between the debut and the second album but we're excited! We've been together ten years and learnt massive amounts so it's great that we're only going into our second album.

All of our live shows have now got Ben Brown on live visuals. He's worked with us for like 8 years as a visual artist so it was great to get him involved. We debuted the visuals with Josh Graham playing a Storm of Light at the Underworld in London, 2010.

To wrap up this interview, is there anything you want to add to this interview ?

Come and say hello at our website: www.sonsofalphacentauri.co.uk

Thank you to Nick for this interview
Their PA profile is here and their homepage's here