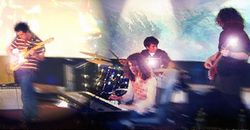 THE SOURCE is a young Los Angeles-based band reminiscent of 70's progressive rock groups with Aaron Goldich (vocals, keybords) and Harrison Leonard (guitar) as the masterminds. Complex melodies, intricate rhythms and an ambitious lyrical content are the band's trademarks.
I got in touch with them and Dan answered my questions.
##########################################################################################
When, where and by whom was your band born ? Did any of you, past and present members, play in any other bands before joining up in your band ? Why did you choose that name ?

The seeds which eventually became The Source came into this world in February 2004. The group was not born in a single day, however. Many members have cycled in and out of the band throughout its history, especially in the early days. In the earliest iteration, Harrison Leonard and his good friend and fellow guitarist Tyler Davis had been jamming and coming up with musical ideas for some time before Tyler met Aaron Goldich while taking music theory classes at CalArts, and asked him if he wanted to join in a band, playing on keyboards. Harrison brought his friend Isaac Watts along on drums. This is when the group began writing what we considered to be serious material. In those early days, Isaac, Aaron and Harrison were 15, 16 and 17 years old respectively, the band had a different bassist and had a stand alone vocalist. After a spell of bad luck with bass players, Nico Photos was brought in and so started a significant part of The Source's development for a number of years, including all bass playing on All Along This Land, the band's debut album.
With this lineup, we began to develop what we felt was a real musical chemistry between band members, each of whom contributed to the many parts and ideas we felt compelled to include in our songs. Nico eventually left The Source to focus on his now successful art career (which included all the art design for Prickly Pear, the band's second record). After this stunning blow of loosing Nico, Paul Long, who ironically had a very brief stint in The Source back near the beginning, was brought back in to solidify the four-piece that we have today.
In the case of each band member, The Source was our first proper musical project. We started the band at such a young age that we didn't have a lot of proper playing experience prior to The Source, other than practicing at home and with friends in a casual setting. As with most bands, in the beginning we struggled to come up with a name. The candidates ranged from the mystical to the absurd. Eventually, Aaron came up with The Source and it stuck. It sort of refers to birth and the mysterious ways we all come to enter this world. It calls on a lyric from the Yes masterpiece "Ritual" and just seemed to best define the image we wanted to project when the band started. It's pretty simple, but implies something broad and powerful.

Which bands are your biggest influences and which bands would you compare your sound with ?

Every time a band starts out, it draws heavily from the other acts that inspired them in the beginning. For us, it was a lot of the classic progressive rock bands, like Yes, ELP and King Crimson. The band has been around for 7 years now, and each of our music tastes are very eclectic. Paul has introduced our band to a variety of fusion artists (Return to Forever, Greg Howe, Ohm:), and that sound is beginning to make its way into our consciousness as we write new music. We've all become more interested in heavy stuff in recent days, with bands such as Dream Theater and Between the Buried and Me, and that is having an impact on some of our writing as well. Not to imply that you'll hear Aaron screaming on our next release, but more to say that our range is broadening and our dynamic horizons are blooming. At the same time, the members of The Source have always enjoyed quality pop music and have an ear for melody; The Beatles are one of our favorite groups collectively, and we've never shied away from trying to craft songs in that spirit. During our first record All Along This Land, we were probably more deliberate in our desire to write songs that emulated our favorite acts. After years of playing together and writing music, The Source has developed "our own sound" and we really don't give it much thought anymore as to whether we're trying to sound like any particular act. While you can definitely hear homage being paid to certain bands in our sound, one could say we've developed a unique and original thing that is traditional but not directly derivative.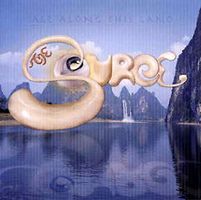 Over to your two albums. Your debut album was All Along This Land from 2006. Please tell us more about this album.

Recording All Along This Land was an interesting experience. When we had written enough original material to fill one album, we seized on the opportunity to record at What? Studios with the intent of having Jeff Kallestad work on some high quality demos of the material. Shortly thereafter we decided to turn those recordings into a proper album, and sought the help of mixing wizard David Henzsey to improve the sound quality of the tracks (with mixed results). The band members were 16, 17, 18 and 19 years old when that album was recorded, and musically the tracks were a truly collaborative effort between Aaron and Harrison. We still look on AATL as a great learning experience, and there is some great music on that album. The title suite and Dreams are shining moments for us, and we were proud to have written what some have said to be some interesting music at such a young age.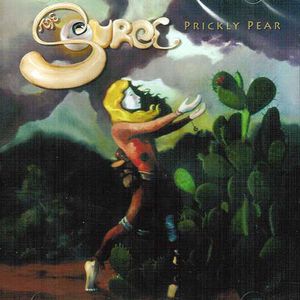 Your second and most recent album is the Prickly Pear album from 2009. Please tell us more about this album.

Prickly Pear was a huge step forward for The Source in every capacity. We grew tremendously, as songwriters and musicians. Paul Long rejoined the group on bass guitar, giving a new and distinct sound to the band's bottom end. Musically, the album contains far more contributions from every band member. This music also marks the first time we were writing material where we weren't trying to sound like anyone but ourselves, and we think that's reflected in the outcome.
We recorded with Billy Sullivan at Cloverland Studios in North Hollywood, so PP was also our first recording experience where we went in with the intention of making a proper album. Recording with Billy was a treat and the atmosphere during the creation of PP was very conducive to making a creative product. We learned a great deal during that time about the recording process, and also learned some valuable lessons about how to better arrange our material. The music on PP is generally far more mature, intricate and involved than the material on AATL. The instrumental passages in Promised Land and Until Morning Time are incredibly gratifying to perform, especially live. And we think Castles In The Sky is one of our better songwriting efforts, with a nice building atmosphere and including a pretty cool vocal arrangement. All artists are always looking forward to the newer, bigger and better thing, but at the time Prickly Pear was recorded, we really felt like we had accomplished something.

What have you been up to since the release of Prickly Pear what is your plans for this year and beyond ?

The band went on a small tour in support of Prickly Pear (with progressive rock band Fractal) and we were able to meet a lot of great new people along the way. We had the need to take a short hiatus after that as we all took the next step in our college education. We're now at a place where we're ready to begin taking it to the next level. We are currently in the process of writing material for a third album, and are close to being half done. The new material is shaping up to be another step forward as The Source evolves and develops new ideas. We are really excited to be on our way to having another offering for the folks who have enjoyed our music and who have supported us. We hope to finish composing the new material soon and begin recording in the winter. We have a number of different options for recording, including the possibility of recording or mixing with some very well-known names to the prog rock community. We are looking forward to the possibility of supporting our next record with a proper tour and have enjoyed getting to collaborate with other up and coming progressive acts such as Mars Hollow, and hope we'll be able to tour with other progressive bands in the future.


To wrap up this interview, is there anything you want to add?

We just want to give thanks to all the fans and friends who supported us and who have helped bring our music to others. We especially want to call out to the many countries in Europe who have been our "long distance audience". It is ironic that we have a stronger following in Europe than we do in California where we have played most of our shows. One of our aspirations is to tour some of those regions where we have the strongest CD record sales.
For Southern California residents, we are excited to be participating in a wonderful evening of prog as part of a one night only event sponsored by CalProg. Calprog Night at Steamers Jazz Club and Cafe in Fullerton on Thursday, Sept. 29th. We'll be playing at 10pm, and will be joined by Moe Tar and Brian Kenney Fresno. You can read more about the details of this show at
www.TheSourceRocks.com
or at
www.calprog.com
.
Thank you to Dan for this interview