Karisma Records is perhaps a new name on the label front to most of us (hence my first question....). But they have released prog rock related albums for a long time. They have recently released albums by Nordagust, D'Accor'd and Airbag which has raised a lot of eyebrows in ProgArchives. I got in touch with Karisma Records and here is it's manager Martin Kvam's answers to my many questions.
@@@@@@@@@@@@@@@@@@@@@@@@@@@@@@@@@@@@@@@@@@@@
Let's start with the beginning. As far as I understand it, Karisma Records is a division of the Dark Essence empire. When and where was Karisma Records established and what is your philosophies and your label profile ?

Actually, it's the other way around. Karisma Records started first, and Dark Essence is the sub label for Karisma, and releasing just metal. Karisma Records was established in 2004 in Bergen, Norway, to release mainly Norwegian bands of good quality that got overlooked by other labels. We started with doing very different bands, like the prog band Circles End, indierockers Syme, the electronica act io, the glamrock band Malice In Wonderland and indiepop band Casiokids. After some years doing different stuff, we found out that we were best doing progressive rock bands, and started concentrating on bands within that area. Since the start, we've released over 60 albums on both labels.

What is your signing policy ?

If all the 5 involved in the label believes in a band, we go for it. We're actively looking for good prog rock bands these days, and we do have a lot of discussions about which bands might work or not. We don't want to sign too many bands either, but want to help build up the bands we work with.

How difficult/easy is it to run a record label in Norway ? Is Karisma Records a full time label or does the staff also have any other jobs in addition to this label ?

In some ways it's difficult, since most people don't by physical releases anymore, and either download or stream music. On the other hand, we're quite lucky since both the prog and metal fans are very interested, and they buy what they like. There's also a lot of good funds in Norway to get music recorded, so that helps. Everyone involved in the label have jobs on the side, so it's a quite big and time consuming hobby we have here he, he.

Just run through and write one-two line(s) about each of your releases, including music styles.


I'll only do the most relevant for Progarchives here, since we have done a lot of different stuff. But, here we go: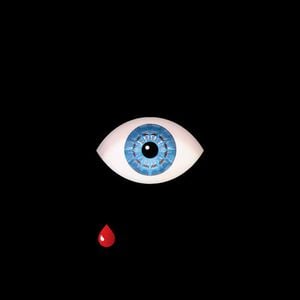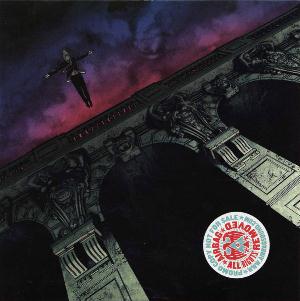 Airbag – Identity
Airbag – All Rights Removed
The biggest name on Karisma Records. "Identity" came out in 2009, and surprised many with their great and atmospheric rock, that can be linked to bands like Pink Floyd, Blackfield, Porcupine Tree, A-ha, Talk Talk etc. New album "All Rights Removed" is out now, and is a bit darker than the debut.

Big Robot – Aquafit
Maybe our most experimental release to date. Bergenbased duo Big Robot joined forces with the now late Conrad Schnitzler on this album, and fits in with the most experimental krautrock that exists.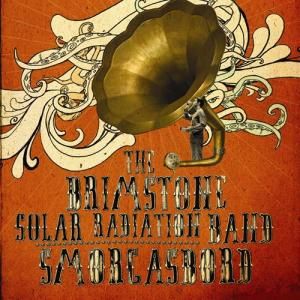 The Brimstone Solar Radiation Band – Smorgasbord
Bergen-based Brimstone is all over the place, and with their 3rd album they covered most styles from the late 60s to the mid 70s. Brimstone is a great retro rock band, with a lot of prog tendencies and awesome songs.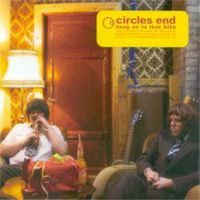 Circles End – Hang On To That Kite
Great 2nd album from this Norwegian act which came out in 2004. They blended modern prog rock with a touch of Canterbury style. A pity they split up.

Corvine - Corvine
A Bergen based band that everyone thought would become big in Norway around the year 2000. Then they came to us and did this weird, atmospheric, experimental and great album in 2005. If you enjoy Radiohead's more experimental things, this is for you.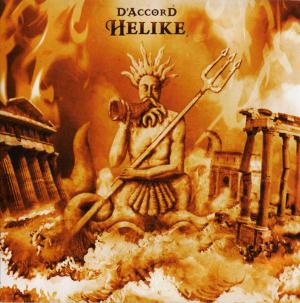 D'accorD – Helike
This 2nd album from D'accorD is an ambitious beast with just 2 tracks in 40 minutes, and is of course a concept album. Great retro prog rock for fans of old Genesis, Yes, King Crimson, Jethro Tull and such. And see these guys live, cause they'll blow your mind!

Funin – Unsound
Funin is not really a prog rock band, but a great experimental rock band with link to the prog rock style. With a great mix of organic instrumentation (violins, flute, classic keyboard etc) and electronica, with great vocals (male/female) they did a really bold and progressive release with "Unsound".

Gallery – Jas Gripen
Trondheim based Gallery did a great debut with "Jas Gripen", and they sound like a mix of good 70's inspired hard rock in the vein of Led Zeppelin and more modern rock in the vein of Muse. All with a progressive touch.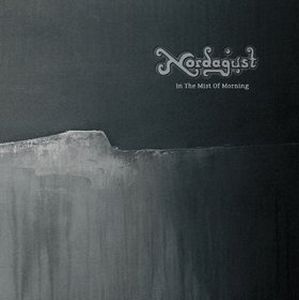 Nordagust – In The Mist Of Moring
A quite old Norwegian band, but this debut wasn't released before last year. Awesome atmospheric and very Nordic progressive rock, with a lot of use of old instruments and lots of mellotron. I think this album took a lot of people by surprise.
Vaiping – The Great Polar Expedition
Vaiping – Industrial Workers Of The World
A unique band, though not very prog rock in the classic use of the term. However, they were highly progressive with their use of dark, industrial grooves and atmospheric sounds. They sounded massive, dark and different, and something for all the krautrock enthusiasts.

How big sales volumes are we talking about here ?

Our titles have sold between 1000 till 5000 copies, and most of them somewhere in between. Not much maybe, but not bad for a small label with quite unknown bands.

The adverts backed free streaming services offers little returns for artists and record labels. What is your views on Spotify and similar services ?

I feel you have to offer music on the platforms people want to hear music. In Scandinavia especially, Spotify and similar services are important, and I think we'll see even more streaming services from now on. Hopefully, most people will pay to use a service like this, and hopefully people will get inspired and get the physical product or show up at the bands shows. No matter how you look at it, you can't fight this so it's better to use it for both promotion and get info on where people actually listen to your releases. And get a little bit money out of it as well.


LPs are back in fashion like never before. Several industry analysts believe LPs will replace CDs as the only physical storage format for music. What is your views on LPs vs CDs ?

I think both formats will survive for a long time. I do believe that the digital files will fade out when the streaming systems can be easily used everywhere, since they don't have any real value opposed to vinyl or a cd. We'll continue doing both, and hopefully more vinyl than what we've done earlier. And also to be available on the digital market.

Why should a band/artist sign on Karisma Records instead of going it alone through CD Baby, Bandcamp and other online retailers ?

No band really needs a label these days. But, the thing you do get with working with a label is that someone takes care of some of the costs for you, better and wider distribution, promotion and someone taking care of a lot of paperwork. Also, a label usually has some expertise and experience in releasing albums, which most bands don't have. So, if you find the right label, which also wants to work with your band, you should get a lot of help and a good push in the right direction. It doesn't mean you don't need to do any work though.


What is the release plan for Karisma Records ?

Now we've just released the 2nd album of D'accorD, "Helike", and the 2nd album of Airbag, "All Rights Removed", so we've had our hands full. After that, we don't have a set release schedule since most of the bands are either working on new stuff, like Nordagust and Brimstone, or they're put on hold. So, we're looking for new and old exciting progressive and experimental rock bands. Get in touch!

I may have touched upon this theme in another question, but what is your thoughts about the music industry and it's future ?

So much is happening right now that it's hard to say anything for certain, but thing's are getting more stable each month now. The digital sales are going up, and there will come new platforms that will be positive for both the bands and the industry. And it's good to see that the interest for new music is still growing. And I believe that fans always want something physical in their hands from a band, so the cd or vinyl won't die just yet.

Anything you want to add to this interview ?
Thanks for the interview and keep up the great work with Progarchives! It's great to see the big interest for progressive, experimental and intelligent rock is still there, and that it seems to grow each day. Keep on searching for new good music and spread the word about it.
Thank you to Martin Kvam for this interview

Their homepage is here