My wife and I were exploring in the White Mountains in New Hampshire when we were first dating. I remember driving down the most scenic, breathtaking roads and reflecting on the wrong decisions I'd made in the past - I just got through some heavy stuff before we met. And how I had to go through those things to be there at that moment. I thought the idea of "Mountain Mirrors" would be a cool vibe for a song.
As for influences, my biggest influences are the "big four" thrash bands, Soundgarden, Alice In Chains, Pink Floyd, The Beatles, Led Zep and Black Sabbath.
This is an archive based interview also intended for the fans you get well after both you and I have passed away so let's go straight to your albums. Please give us your views/some words on your albums, starting with.......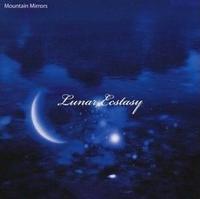 Lunar Ectasy from 2004
This album was pure therapy for me. I got into some trouble, as I said, and while it was mostly behind me I was a nervous wreck. And my soul was freakin swiss cheese. So I borrowed a friend's 4 track and started writing songs. I was always in bands before, but I really wasn't ready to put a traditional band together, so I was messing around with a drum machine. The result was a way different vibe than I was used to, but it sounded like I felt. Sort of dark, but with some sort of mystical thing going on...like whatever it was watching over me coming through in the sounds. I wanted to hear more of the sound I was doing and discovered Beck and Portishead. That music blew my mind to the point that I completely embraced the whole drum machine, drum loop sound and put my more organic and Pink Floydish ideas on top. The beats, in turn, influenced the riffs I had...amped them up some.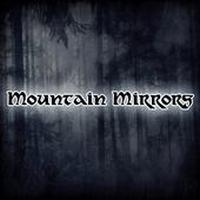 Mountain Mirrors from 2006
For this CD, I wanted a more organic/earthy sound. I'd made friends with a few musicians on the net, and had a few appear on my songs here and there. So I was used to trading files and working remotely...and decided I needed to find a drummer. That led me to Elad Fish (who now runs
studiopros.com
). At the time, he still lived in Israel and started doing some online session work. The first song I sent him was "Deploribus Unum", and when I heard it with a live drummer, it was an amazing feeling. He nailed all of the stuff for that cd. My challenge for myself was to use 100% acoustic guitars. I'd written most of my music in the past on acoustic - then interpreted the riffs on electric guitar. I usually played the acoustic anyways, so it was only natural.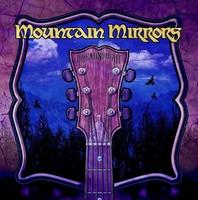 Dreadnought from 2008
I started experimenting more on this cd. Tried to have a little more positive energy I guess, too. So there is a lot more variety on Dreadnought. A few electric guitars on there, a couple of drum loops, more synths and more of a groove in general, thanks to Peter Yttergren and bassist Phil Rohr. I played some mellotron and tried to expand the sounds. I thought I went as far as I wanted to share on the self-titled disc as far as political things and dark thoughts, so the vibe I was into was more mystical and expansive. Less earth and more wind and fire, I guess.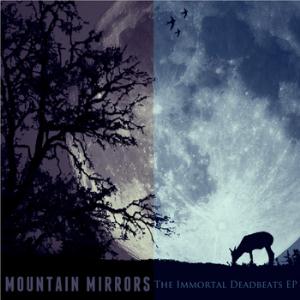 and your EP The Immortal Deadbeats from 2009
This ep was just fun. I was obsessed with every vibe, word and melody on the three LPs before it. So on this I wanted to almost become someone else. Like The Beatles did with "Sgt. Pepper's Lonely Hearts Club Band", I wrote as the progressive rock band "The Immortal Deadbeats". I also worked with prog masters Per Ulfhielm and Magnus Brandell from
oddgrooves.com
. I love the ep for what it is, and Per and Magnus are really gifted musicians.
Thing is, in hindsight, I did it for fun. If I can say anything now, to me it's not really Mountain Mirrors. It's The Immortal Deadbeats.
For those of us unknown with your music; how would you describe you music and which bands would you compare yourself with ?
In the past few years I've found a good number of people who enjoy my music are either into new prog like Opeth and Steven Wilson, spacey stuff like Pink Floyd or just straight up black metal and death metal. Usually, they like it all. People are so open minded these days, it's nothing to see someone who, say, plays guitar in full-on black metal band to also be into bands like Floyd and The Beatles.
Your albums are available through Bandcamp, if I am not mistaken. But I have seen an account on Jamendo too. How is the distribution of your albums now ?
CD Baby handles all of my digital distribution through iTunes, Rhapsody, Amazon.com and stores like that. I started using bandcamp for my own personal store and love and recommend it. My stuff is also available on Jamendo.com for free or donation (same as at
bandcamp.com
). Because I want to get the music out there to people. I think it deserves to be heard. And if someone shares it, I'm down with that. Maybe down the line when they have extra cash, they'll buy it.
How is your live situation ? Do you often play live and tour ? Where ?
I haven't played live in a long time. People ask me all the time...and I would love to. But for now I need job security. If I got more music licensed or better promotion and could afford to tour and do music full time, hell yeah. I'd be down with that.
What is your current status and what is your plans for the rest of this year and next year ?
I'm working on a new release right now, and so far it feels tight. So hopefully this will keep flowing in the direction it's been heading, because so far I think it's really special.
To wrap up this interview, is there anything you want to add to this interview ?
Thanks for the interview, Torodd.
Thank you to Jeff for this interview