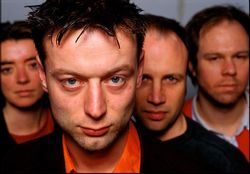 Kong........ The best way to describe this band is a mixture of ideas from electronic and experimental music fused with progressive metal. An all instrumental band, Kong are able to create various sounds and moods, not unlike some post rock. Kong often has segments where the band is playing entirely separate from one another, yet the sound works. Eclectic is a word that comes to mind when listening to this band.
I got in touch with the band and Mark Drillich answered my questions.
#########################################################################################
Your biography has been covered in your ProgArchives profile so let's bypass the biography details. But which bands were you influenced by and why did you choose that name ?

When we started Kong three of us (Dirk de Vries - guitar and samples, Rob Smits - drums, Mark Drillich - bass) were still in another band called 'Slauerhoff' (after a Dutch writer, poet, sailor and doctor) which was a typical 80's new wave band. Influences at that time were a.o. TC Matic, Kowalski, Talking Heads, King Crimson, Chameleons. These influenxes we took along when we started Kong combined with a new interested in bands like Swans, Gore, and the upcoming house and techno music. But we also listened to ambinet music (O Yuki Conjugate, Brian Eno) and modern clssical composers like Karlheinz Stockhausen. The fourth Kong member, Aldo Sprenger, brought his interest in bands like Coil and Skinny Puppy.

The name Kong we took because we wanted the name to be short and simple and because it was abstract, meaningless and something like a sound when banging on a bell. Later we found out that it has a lot of meanings like 'king' in Danish and 'four of the same' in Chinese. Of course the internet didn't exist yet and we never thought about the connection and confusion with anything that has to do with 'King Kong' and 'Hong Kong', not to mention all others bands that have 'Kong' in their name. By now there are several bands even with the name 'Kong' but we dare to say that we were the first!-)

This is an archive based interview also intended for the fans you get well after both you and I have passed away so let's go straight to your albums. Please give us your views/some words on your albums, starting with.......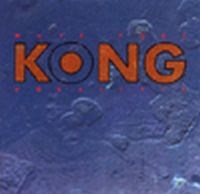 Mute Poet Vocalizer from 1990

Very experimental in ways of songwriting, style and combination of 'anolog instruments' (bass, guitar and drums) and electronic instruments (sampler and drumcomputer). We never thought about what we were doing and why, we just did, very intuitively, what felt right and also recorded it that way. Because we wanted to capture the energy of our live-shows all songs were recorded 'live' in our rehearsal room without overdubs and without too much experience and knowledge of studio techniques. It suffers from a rather poor soundquality (for todays standards) but to me it still sounds very fresh and 'honest'. It was released by Peaceville which at the time was a pure (very) heavy metal label. This resulted in a lot of attention from the metal press and audience who, to our surprise, understood and appreciated our music.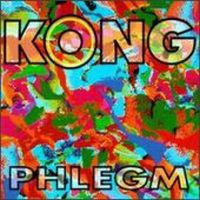 Phlegm from 1992

A logical follow-up for 'Mute Poet Vocalizer'; we were still experimenting a lot and found a more balanced way of incorporating samples and drumloops in the music. The tracks have more of a song-structure and became more danceable. We recorded and mixed again in our rehearsal room but this time we managed to create a better and more mature sound. For the track 'Stockhouse' a videoclip was made which was played several times on MTV and together with good reviews made the album relatively succesfull. It also gave us the opportunity to tour across Europe.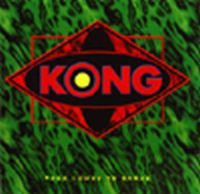 Push Comes To Shove from 1995

The last album with guitarist Aldo Spenger and drummer Rob Smits. And the first album produced by Tom Holkenborg (later known as JunkieXL). Samples and electronica are now getting an even more prominent place in the music. At the same time the guitars are heavier than before, due to the fact that Tom had just been recording an album with his band Nerve for which he got help from a 'heavy guitars' producer. What he learned during those sessions he also used for 'Push Comes To Shove'. It's also the only album we didn't record in our own rehearsal room/studio but in a 'real' studio in Leeuwarden.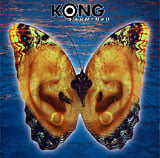 Earmined from 1997

After the recording of Push Comes To Shove Aldo and Rob decided to leave the band (I don't exactly anymore why, they were just fed up with the band, the music, the touring and with us maybe). Dirk and I didn't have to give it much thought, we felt there was still a lot of potential in the band and started looking for new people immediately. We found them in the persons of Rob Snijders (drums) and Marieke Verdonk (guitar) and after having toured for a year or so we started working on a new album. This became Earmined, again produced by Tom Holkenborg. According to reviews we found a good balance between 'metal-ish' guitar/bas and drums on one hand and dancebeats, samples,synths on the other. I guess it contains the most metaldance of our albums indeed. Which probably also had to do with the fact that Tom was already working on a pre-Junkie XL record at the time.
The album has been acclaimed as 'classic album' in 2010 by the German rock magazine 'Rock Hard'.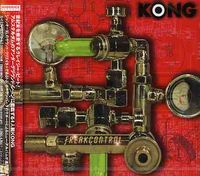 Freakcontrol from 1999


In 1998 Rob Snijders left the band and Marieke announced that she didn't want to take part in the songwriting process anymore. So this left Dirk and Mark to work on new material. They started writing songs individually and later completed them together. Marieke contributed guitarparts and drums were played by old drummer Rob Smits, new drummer Klaas Broekema and the good old drummachine. Dirk and Mark both had developed their interest in sampling, programming etc. which resulted in a much more 'electronic' album than before. The title of the album refers to this 'obsession'; there was a lot of freaking going on which sometimes was hard to control.
The album was received pretty good but there were also comments that Kong had slipped away too far from their original style. Which I think was partly true.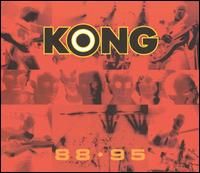 And then you took a ten years long release break. Only a compilation album in 2001 was released. What happened and what were you up to during this break ?

We simply lost the drive to go on touring, writing new songs, releasing an album, touring again and so forth. So we thought it was a good idea to stop for a while. For years it looked like the break was permanent but in 2007 I (Mark) decided to give it a try again.
In the meantime I had been making music for tv-documentaries and had been involved in a 'multi-media project called The Phillip Project. This was a collaboration between a choreographer/dance, video-artist, light designer and another musician. The Phillip Project made several pieces which were performed in the modern dance circuit. Drummer Klaas Broekema moved to Spain where he joined a electro-rock band, Marieke stopped playing music and Dirk started teaching sound-technique.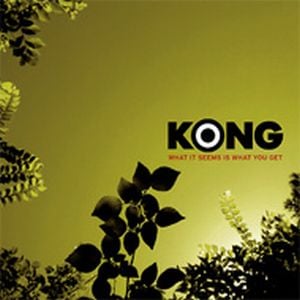 You returned in 2009. Please tell us more about What It Seems Is What You Get from 2009

In 2007 Mark felt the urge to play with a band again. Old Kong members were not interested or available so I started looking for new people to work with. Tijs Keverkamp (guitar) was the first to join and some time later Mandy Hopman (drums) joined the band. The composing process was already in progress when David Kox (guitar) joined the band. At first, it wasn't even sure if the band was going to continue as Kong, but soon we found out that the music was going in the same direction as the old Kong music, and having made some notoriety in the past, it only felt natural stick to the name Kong.

What It Seems Is What You Get, or WISIWYG, is besides a comeback also an attempt to see if Kong was able to create the same feel as before, but with other members. And of course also the result of an urge to make heavy music. The album came out very well and was recognized as a continuation of the feel of the first three albums from the nineties. Mostly heavy songs, supported by samples and exciting rhythms. The album was mixed by we worked with former guitarist and co-founder of the band Dirk de Vries. Dirk knows Kong like no one else of course and that's why we liked to work with him. (For the upcoming album we will be working with him again).

In the beginning it wasn't even sure that we were going to perform live again also, because this brought along quite a few other challenges. Like how to perform the old songs. Was it possible to play them again, using the samples from back then, with the gap of time and technical progress? This also went fairly easy, Kong is a very well equipped and a very well archived band. All old equipment was connected to the modern stuff and most of worked quite smoothly.

For those of us unknown with your music; how would you describe you music and which bands would you compare yourself with ?

It's always difficult to place us in a genre, but i would say heavy rock/metal based music with ambient, progressive and electronic influences.
To compare ourselves with other bands is quite hard as well, Kong is Kong. But if people want to compare, that's ok. Some people think we sound like Ozric Tentacles mixed with Chemical Brothers and Helmet.

How is the creative processes in your band from coming up with an idea to it's being recorded ?


Times have changed since the first albums. As well as the creative process. Most ideas are born on the computer. A riff, a sample, a drumrhythm, or sometimes a playing or recording mistake can be the base for an idea. This is from where we start building up a song. An arrangement grows, and can take several months to complete. When we have a complete arrangement we start doing the 'official' recording of guitars and drums. After this the mixing is one of the most important stages to come. For WISIWYG

What It Seems Is What You Get was released two years ago. What have you been up to since the release of this album and what is your current status ? What is your future plans ?

Since WISIWYG we have been performing live and working on new material which will lead to a new album in half a year or so. We enjoy working in the studio very much and it is very nice to see how a song comes together. We never have a regular song structure so surprises are always there. After the album is finished and released, we hope to play live some more. Because of our typical way of playing live (with a quadrophonic P.A. system, on 4 different stages spread through the hall) it is great to see that people who see us for the first time are always very happily surprised.
At this moment we are also working on ideas for videoclip for one of the new songs. Kong won't become mainstream, but looking at the current upcoming of progressive, alternative and non-mainstream music, we feel we can still stretch the boundaries of our musical scope and reach fresh audiences.

To wrap up this interview, is there anything you want to add to this interview ?


Yes, thanx to all the people who have listened to, came to concerts and supported Kong in the past, in the present and in the future!

Thank you to Mark for this interview

Their PA profile is here & their homepage is here