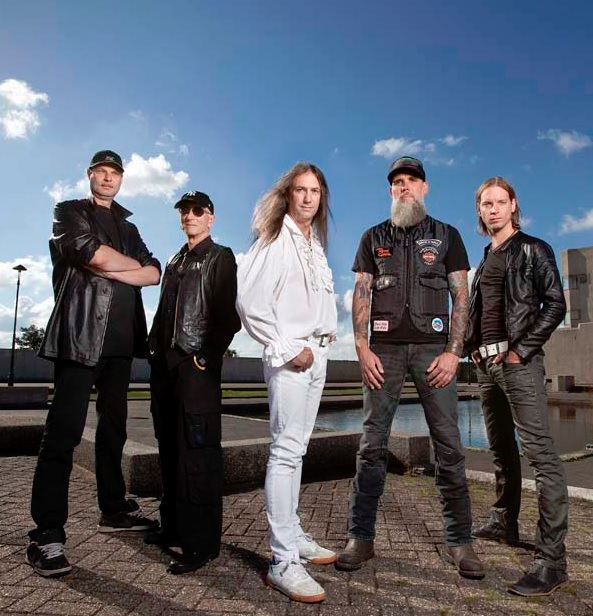 Knight Area is an interesting band from Holland. Primary a neo-prog band, they have expanded into many directions too. Expanded has the line-up too from a one band and his keyboards to a seven piece band.
They have just released their new album and I got in touch with them. Gijs Koopman answered my questions.
######################################################################################
Your biography has been covered in your ProgArchives profile so let's bypass the biography details. But which bands were you influenced by and why did you choose that name ?
I think we are influenced by a various number of bands. For example, Gerben is influenced by bands like Genesis, IQ and Marillion. I'm more into Yes, King Crimson and old-school Genesis. All 5 of us have our own personal taste of music and when you listen to the individual musicians, it's easy to determine.
The band name is the exact translation of Gerben's street "Ridderbuurt". It has a nice ring to it.
This is an archive based interview also intended for the fans you get well after both you and I have passed away so let's go straight to your albums.
Please give us your views/some words on your albums, starting with.......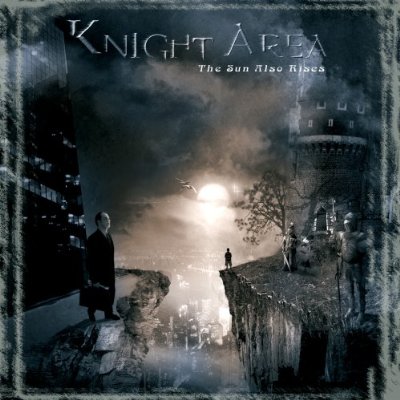 The Sun Also Rises from 2004
I met with Gerben back in 2002 and he was already involved with his solo project Knight Area. At that time I played in Sangamo with Gerben. He asked me to play some parts for this album. When the record deal was made, Lasers Edge wanted Gerben to form a band to promote this album and to play at NEARfest. It's a very sweet album and very well received.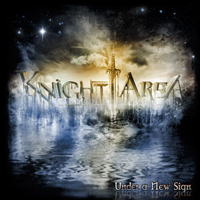 Under A New Sign from 2007
The first album recorded with this new band. It's the only album featuring my former band mate Rinie Huigen from Cliffhanger. For me personally, it's a great album with strong compositions. I like the instrumental title song and Different man part 2.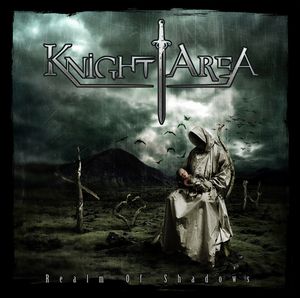 Realm of Shadows from 2009
The first album as a 5-piece band after the departure of Gerben's brother Joop en Rinie. It was also a concept album. At that time we were very much excited to play the whole thing live. Great moments are Ethereal, Momentum and Occlusion.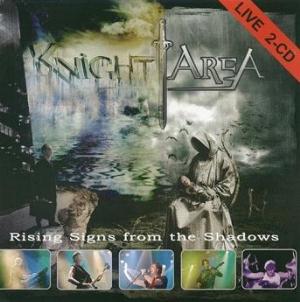 Your live album Rising Signs From The Shadows from earlier this year
This was recorded during our Realm of Shadows album presentation live at "Het Kasteel". On CD1 we played the at that time new album Realm of Shadows for the very first time. CD2 contains the highlights of the previous albums.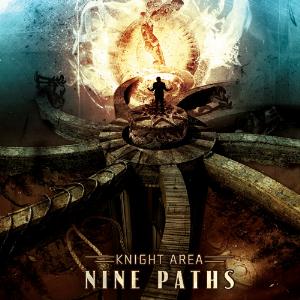 And your brand new album Nine Paths
This is a new area for us. For the first time the album is mixed by someone outside the band. It has been mixed by Neal Kernon who has over 35 years experience. He worked with Jon Anderson, Peter Gabriel and Brand X. It's also the first album with songs that are composed by other band members than Gerben.
For those of us unknown with your music; how would you describe you music and which bands would you compare yourself with ?
I think, our music is very melodic. Very powerful when needed. I consider us as a cross-over between mid seventies Genesis en Fish-Marillion with heavy guitars.
Knight Area went from a solo project with hired musicians on the debut album to become a seven piece big band on the follow up album. How was it going from solo project to a big band ? How is the creative processes in your band from coming up with an idea to it's being recorded ?
A 7 piece band is difficult. You have 7 different opinions. That's why we decided not to look for replacements after Joop and Rinie decided to leave. With 5 it's already difficult to keep all noses in the same direction.
The creative process is rather simple but effective. When one of us has an idea for a new song, we make a demo at home and sent it by e-mail to the rest of the band. During rehearsals we start to work this idea out to a full song. I have an 8 track recorder, drum computer and various synthesizers at home to work out personal idea's for new material.
When a song is ready for being recorded by the band we record all arrangements separately. The drums are always recorded first followed be the bass parts. Then keyboard and guitar, then vocals and guitar solo's.
What is your current status and what is your plans for the rest of this year and next year ?
We hope we'll be able to release a new live album again. For the upcoming series of gigs we play some "other old songs" like the ones we did the last couple of years. So it's interesting for the fans to release a second live album with almost no overlap in songs compared to the previous one. The release party for Nine Paths on 8 October has been recorded.
To wrap up this interview, is there anything you want to add to this interview ?
I can only say: Buy the new Album!
Thank you to Gijs Koopman for this interview